"The Conifers: Genomes, Variation and Evolution" – New Book by David Neale and Nicholas Wheeler
A new book, The Conifers: Genomes, Variation and Evolution, by David B. Neale and Nicholas C. Wheeler is now available.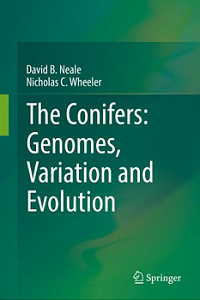 Authors
David B. Neale is a distinguished professor in the Department of Plant Sciences, UC Davis. His research expertise is the genomics of forest trees. Along with his research and teaching, he is editor-in-chief of Tree Genetics & Genomes, an international peer-reviewed journal in theoretical and applied tree genetics.
Nicholas C. Wheeler, is a tree breeder and longtime collaborator with Neale. He worked for many years for Weyerhaeuser, and has been Outreach Coordinator on several genome projects in Neale's lab. He is a member of the Conifer Comparative Genomics Project (CCGP)
About the Book
The Conifers: Genomes, Variation and Evolution (Springer, 2019) provides the first comprehensive volume on conifers detailing their genomes, variations, and evolution. The book begins with general information about conifers such as taxonomy, geography, reproduction, life history, and social and economic importance. Then topics discussed include the full genome sequence, complex traits, phenotypic and genetic variations, landscape genomics, and forest health and conservation. This book also synthesizes the research included to provide a bigger picture and suggest an evolutionary trajectory.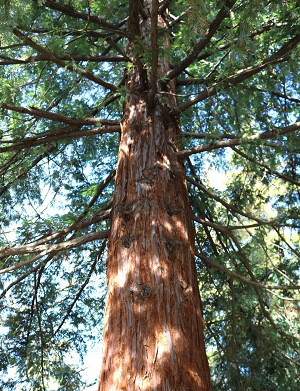 As a large plant family, conifers are an important part of economic botany. The group includes the pines, spruces, firs, larches, yews, junipers, cedars, cypresses, and sequoias. Of the phylum Coniferophyta, conifers typically bear cones and evergreen leaves. Recently, there has been much data available in conifer genomics with the publication of several crop and non-crop genome sequences. In addition to their economic importance, conifers are an important habitat for humans and animals, especially in developing parts of the world. The application of genomics for improving the productivity of conifer crops holds great promise to help provide resources for the most needy in the world.
Chapters:

Genomes

Front matter

Genomes: Classical era

Gene and genome sequencing in conifers: Modern era

Noncoding and repetitive DNA

Gene structure and gene families

Gene expression and the transcriptome

Proteomics and metabolomics

Variation

Front matter

Phenotypic variation in natural populations

Neutral genetic variation

Adaptive genetic variation

Quantitative trait dissection

Landscape genomics

Conservation genetics

Forest health

Evolution

Front matter

Hybridization and introgression

Paleobotany, taxonomic classification, and phylogenetics

Comparative genomics

Historical perspective and future directions in forest genetics and genomics

Back Matter
_ _ _ _ _
The book can be purchased from the publisher, online, and through bookstores. A free PDF version can be downloaded from the publisher and from Shields Library at UC Davis.
Related news releases:
(Article by Ann Filmer, Department of Plant Sciences, UC Davis.)
Primary Category
Tags