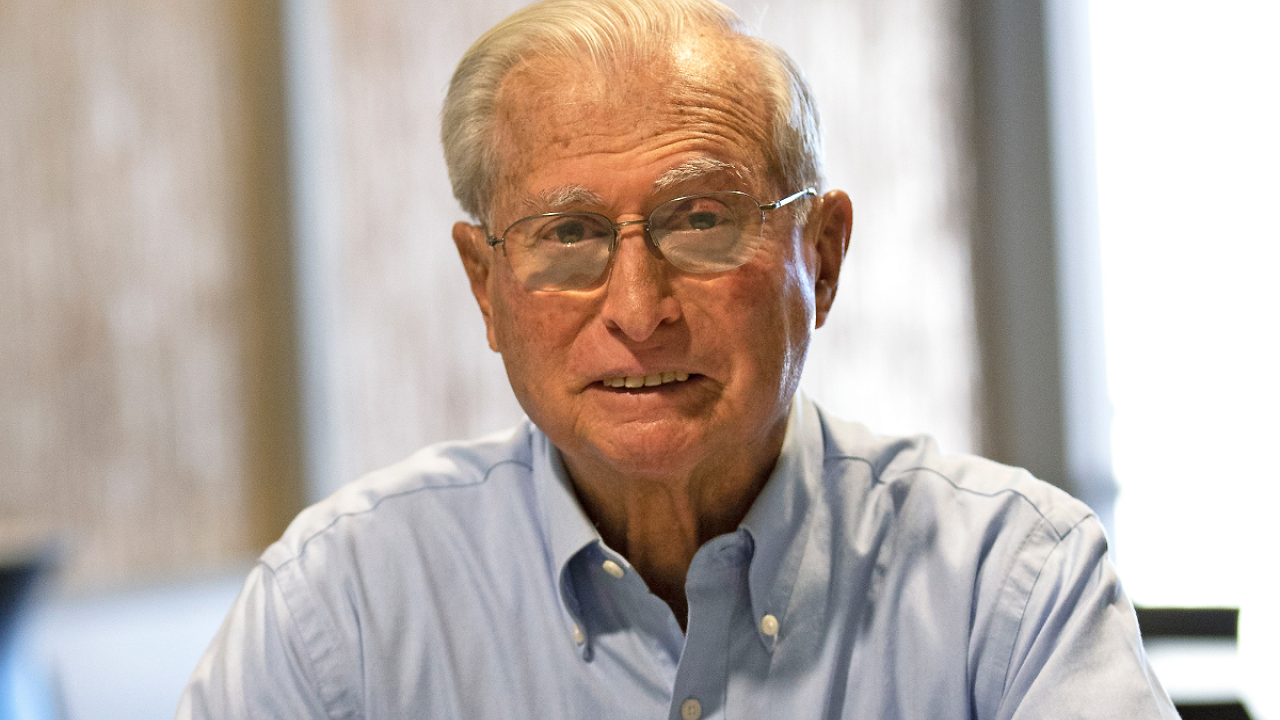 David E. Ramos, UC Cooperative Extension (UCCE) Specialist emeritus, is a master at bringing together academics and producers to make lasting progress in California's walnut industry. He was recently honored with a College of Agricultural and Environment Sciences (CA&ES) Award of Distinction as "Outstanding Emeritus".
Ramos developed an early and deep appreciation for agriculture growing up on the family's peach farm near Modesto, California, so UC Davis was a natural draw. He earned a bachelor's degree in animal science (1956), a master's in horticulture (1959), and a doctorate in plant pathology (1974).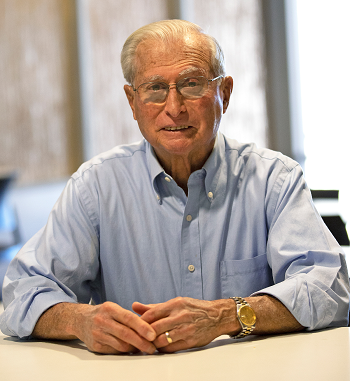 He worked as a UCCE farm advisor in Santa Clara and Stanislaus counties before becoming the statewide specialist for walnuts and prunes, and a faculty member, in the Department of Pomology at UC Davis (1971) [Pomology is now part of the Department of Plant Sciences]. He also served as UCCE campus director and then CA&ES associate dean for Cooperative Extension before retiring from UC Davis in 1996.
After years of work on walnut production issues and as an administrator, Ramos joined the California Walnut Board as research director for 21 years. With his extraordinary networking skills, he brought together a team of academics with the support of industry to advance walnut genomics. This achievement continues to pay huge dividends for UC research on tree crop biology.
One of Dave's biggest successes was his vision and ability to bring the walnut industry into the modern world of molecular genetics… As a direct result of his hard work, the industry has now provided over $3 million to support genomics research on the UC Davis campus.
— Daniel Kluepfel, USDA-ARS research leader, crops pathology and genetics research
Outstanding CA&ES Faculty: Richard Sexton
Outstanding CA&ES Emeritus: David E. Ramos (he received an M.S. degree in Horticulture at UC Davis, now part of the Dept. of Plant Sciences; he then earned a Ph.D. in Plant Pathology at UC Davis)
Outstanding CA&ES Staff: Carol Hillhouse (she received an M.S. degree in Agronomy at UC Davis, now part of the Dept. of Plant Sciences)
Outstanding Alumna: Carol L. Folt
Outstanding Alumna: Vicki Kretsinger Grabert
Outstanding Alumna: Jennifer Fitchhorn-Walker
Outstanding Young Alumna: Briana Perry Stoops 
Friend of the College: Harold McClarty
(Article from UC Davis CA&ES, with edits by Ann Filmer, Department of Plant Sciences, UC Davis. October 22, 2019.)
Category
Tags