Enhancing Curricula for Students to Learn Globally
Preparing students for global challenges and opportunities is the goal of a new Curriculum Enhancement through Global Learning program at UC Davis. The program, spearheaded by Global Affairs, provides a professional learning opportunity for faculty to make their course content, teaching, and student experiences prepare the students to address global needs.
Professor Li Tian in the Department of Plant Sciences at UC Davis, is among the inaugural group of 16 faculty participating in curriculum enhancement during this academic year. Tian's class, PLS/SAS 012 covers big-picture issues, challenges, and opportunities related to phytonutrients, medicinal plants, bioprospecting, climate change, food security, genetically modified crops, and biofuels. Science and Society (SAS) classes at UC Davis are designed to teach students to think critically about contemporary science topics.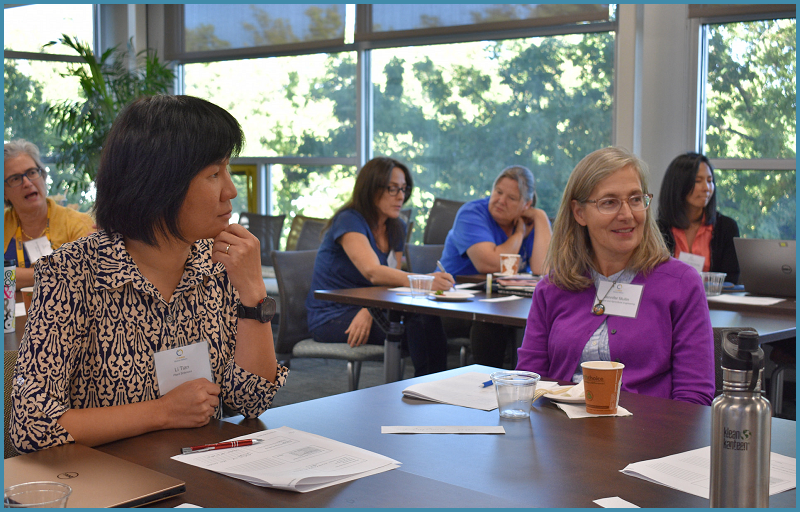 "My goal is to enhance the curriculum to engage the 120 students in the class to think globally," said Tian. "I'm designing objectives that include not only global learning practices, but ways of thinking and communicating, which are important when students move into careers and work with colleagues throughout the world."
Faculty participants in the program are learning not only how to teach global issues, but also how to assess student learning. Tian is looking at learning outcomes, assessments, and types of activities that improve global learning. She is preparing a collaborative learning activity for students to work online with another class to enhance their learning experiences.
In May, faculty participants will present a Poster and PowerPoint session to show what they're learned in this inaugural year … and what they will do next to finesse their global learning curricula.
"Teaching faculty to teach globally is the key component of this program," said Tian, "but equally important is -- will it be successful for students to develop solutions for global challenges? That's one of my goals in preparing students for future careers."
Contacts:
(Article by Ann Filmer, Department of Plant Sciences, UC Davis)
Primary Category
Tags