Great staff hear "thank you" from department leaders
Employment milestones marked at coffee social
Staff and faculty in the Department of Plant Sciences took time to socialize over coffee and celebrate several colleagues who have reached milestones in their employment with the University of California.
"It takes a team to be the No. 1 in the world for plant sciences, and here we honor the long service of our colleagues and staff," said Gail Taylor, professor and department chair. "Last year, they helped us to submit 250 grant proposals, to win $35 million in external research funding and to run a world-beating stable isotope service."
Taylor, department Chief Administrative Officer Madhu Sharma, and faculty presented pins to staff who had marked key anniversaries.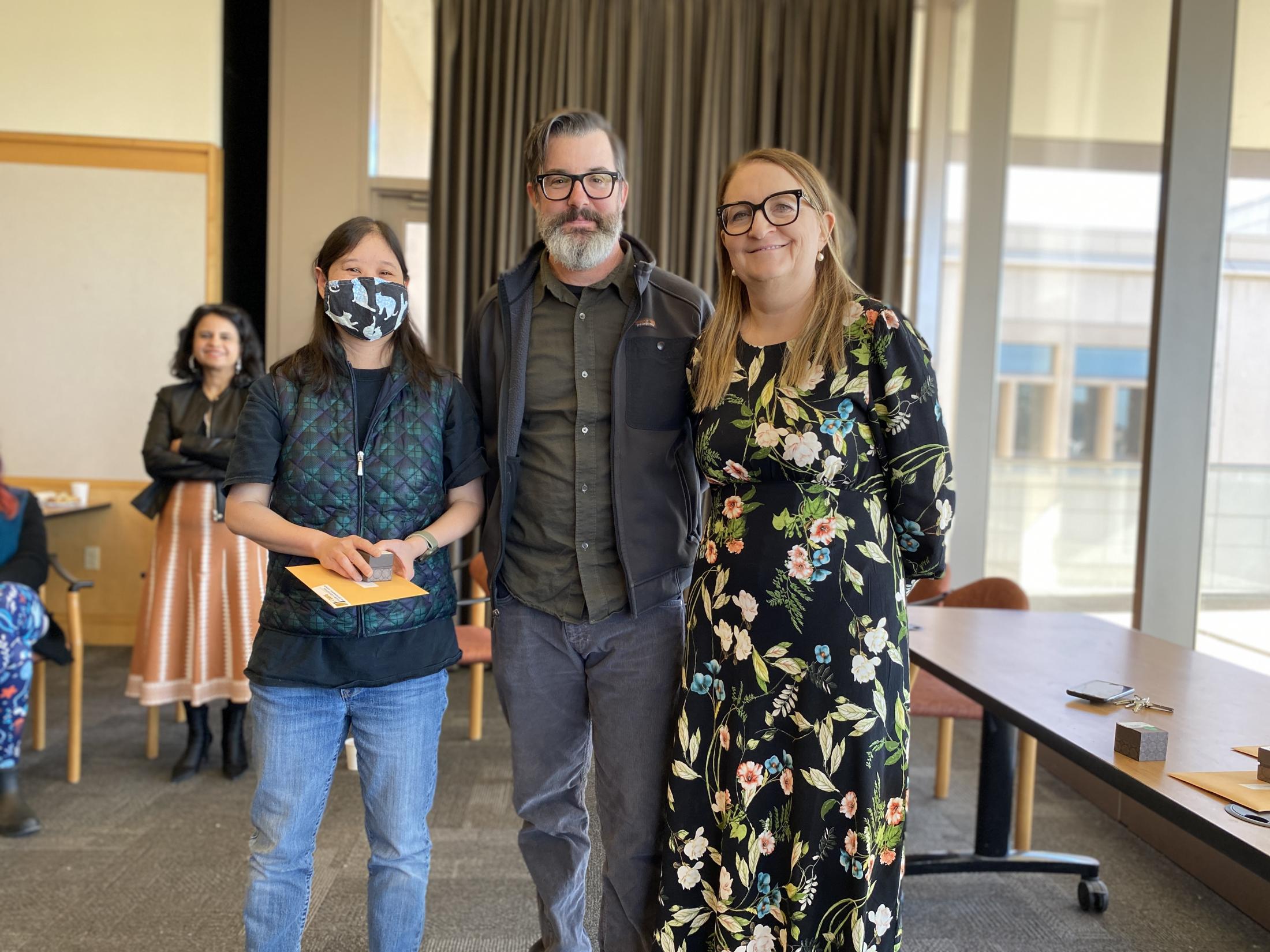 Chris Yarnes, director of the Stable Isotope Facility, lauded three employees who had each reached 15 years: Elvira Delgado, Irene Yen and Julian Herszage. "I hope to have you another 15 years," Yarnes said.
Sharma praised department office manager Lauren Tehrani, who also reached 15 years. "She always greets people with a smile, no matter what else she's doing," Sharma said.
Sharma also congratulated Linda Zhao, who reached 10 years and manages the department's business office. Grant money that comes in for department research all flows through her and her staff, Taylor added.
Other employees honored were:
Rob Kerner, 30 years, who runs the department's information technology manager.

Adrian Sbodio, 15 years, who manages the Mann Lab.

John Hall, 10 years, a systems administrator in the department's IT unit.

Seth Watkins, 10 years, lauded at the event by supervisor Brad Hanson.
Media Resources
Trina Kleist, tkleist@ucdavis.edu, (530) 601-6846 
Primary Category
Secondary Categories
Tags