Happy Holidays from Plant Sciences, UC Davis
Happy holidays to our Plant Sciences faculty, staff, students, alumni, and to all of our partners and friends who work with us on pressing issues in plant and environmental sciences. We look forward to seeing you in 2020. Visit our Department of Plant Sciences, UC Davis, online at https://www.plantsciences.ucdavis.edu/ .
And enjoy this stunning winter photo of giant sequoias by Zane Moore, a Ph.D. student in our department.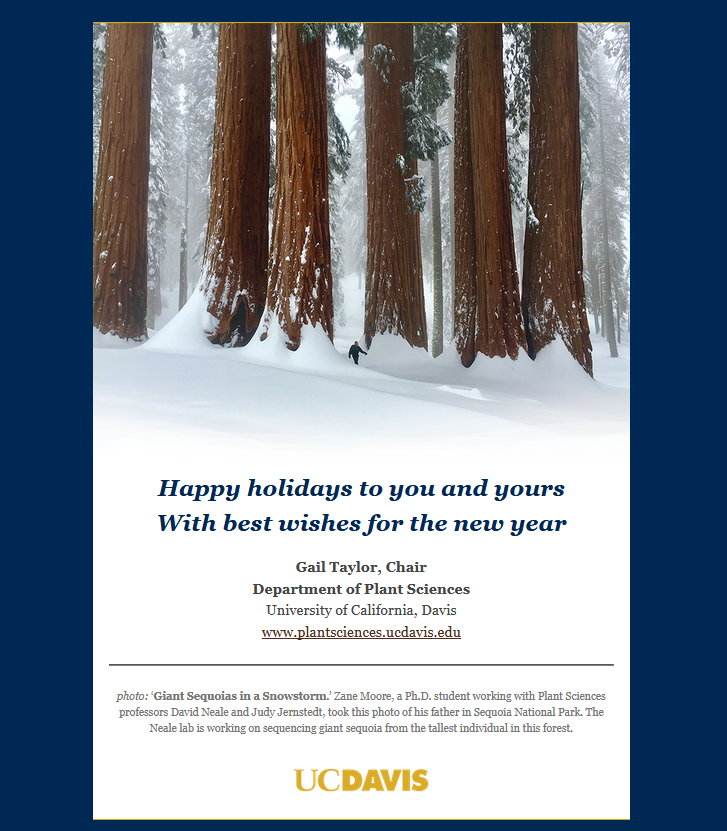 Primary Category
Tags