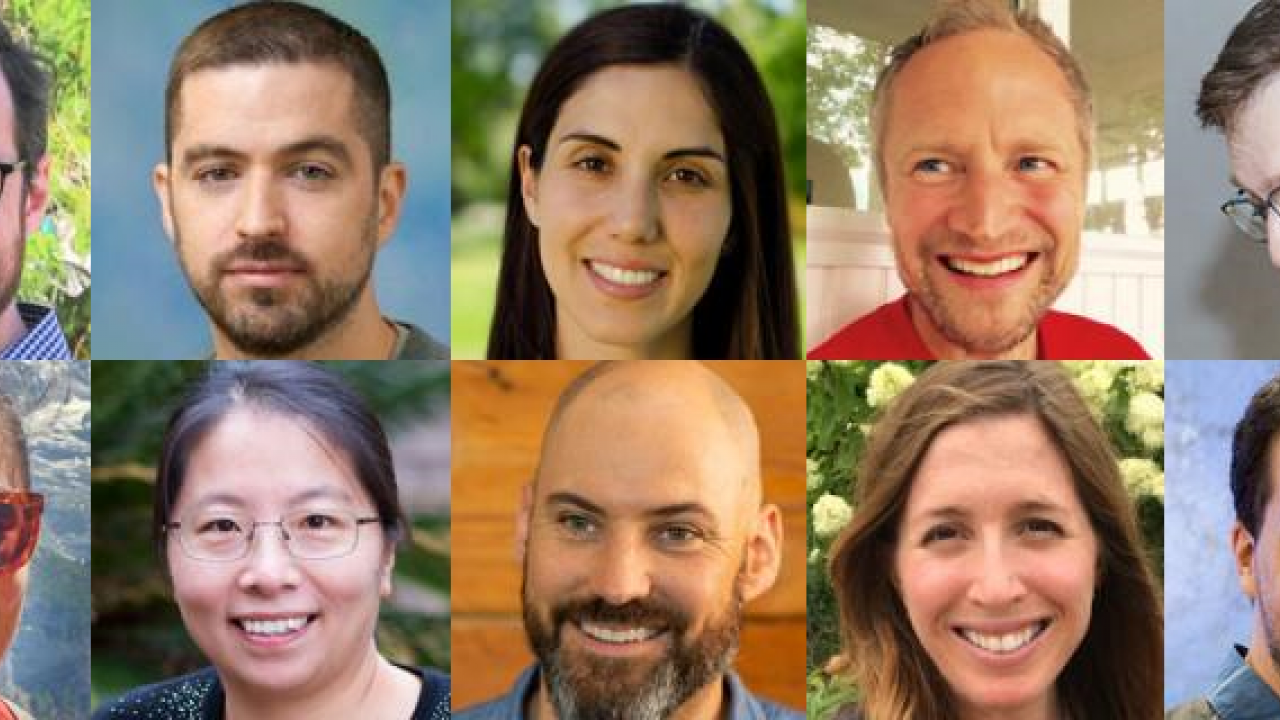 'Extraordinary Benefactor' Supports 12 More Early-Career Faculty

Awards for UC Davis' Hellman Fellows, Class of 2019, range from $10,000 to $30,000, for a total of $250,000. With that amount, the Hellman Fellows program in its 12 years at UC Davis surpassed $3 million in total awards, given to 148 faculty members. Barbara Blanco-Ulate, an assistant professor in Plant Sciences, is one of this year's recipients.
"The Hellman Fellows Fund is an extraordinary benefactor," said Phil Kass, vice provost of Academic Affairs, which administers the Hellman Fellows program at UC Davis. "We are so thankful for its recognition of the funding challenges that confront junior faculty."
In fact, Chris and Warren Hellman had firsthand knowledge through their daughter Frances, a physicist who started her academic career at UC San Diego in 1987 and joined the UC Berkeley faculty in 2005.
The Hellman Fellows program began at UC San Diego and UC Berkeley in 1995, and today provides grant money to all 10 UCs and four private institutions — supporting more than 100 junior faculty members annually.
Each campus sets up its own process for applications, review and selection. Preference is given to faculty members who exhibit the potential for great academic distinction, but who have garnered only modest support and have not received other early-career awards.
Here are UC Davis' newest Hellman Fellows listed with their departments and fellowship project titles. Barbara Blanco-Ulate, Department of Plant Sciences, is profiled below. All 12 recipients can be seen here.
UC Davis Hellman Fellows, 2019
Santiago Barreda-Castanon, Department of Linguistics; "Real-Time Visual Feedback for Speech Research and Teaching"
Barbara Blanco-Ulate, Department of Plant Sciences; "Characterizing the Epigenetics of Fruit Susceptibility to Fungal Decay"
Daniel Ewon Choe, Department of Human Ecology; "Stress, Self-Regulation and Resilience in Low-income Mothers and Toddlers"
Jonathan Herman, Department of Civil and Environmental Engineering; "Adapting Reservoir Control Rules Under Climate Change"
Timothy N. Hyde, Department of Art Studio; "A Microclimate of One: Models for the Near Future"
Patrick LeMieux, Department of Cinema and Digital Media; "Money Games: Precarious Play and Risky Business in the Post-2008 Economy"
Yanhong Liu, Department of Animal Science; "Enhancing Sustainable Food-Producing Animal Productivity and Health by Feed-Based Technologies"
Thomas Maiorana, Department of Design; "Playing With Systems: Tactile Games as a Way to Explore Systematic Challenges"
Graham McDougal, Department of Art and Art History; "The Work of Art Designed for Technological Reproducibility"
Veronica L. Morales, Department of Civil and Environmental Engineering; "Pore-Structural Features of Aquifers That Control Engineered Nanoparticle Spreading in Groundwater"
Caitlin Patler, Department of Sociology; "The DACA Longitudinal Study (DLS)"
Andrew Wetzel, Department of Physics; "Using Stars as Gravitational Antennae to Measure Dark Matter"

Blanco-Ulate Profile
"Characterizing the Epigenetics of Fruit Susceptibility to Fungal Decay"
Department of Plant Sciences, College of Agricultural and Environmental Sciences
(Original article, profiling all 12 Hellman recipients, was published in Dateline. November 13, 2019)
More news on Barbara Blanco-Ulate
Barbara Blanco-Ulate, UC Davis Plant Sciences, is a Hellman Fellow. (Provides additional information on her fellowship project.) August 2019.
Six Faculty Join the Department of Plant Sciences at UC Davis; Gail Taylor, Brian Bailey, Barbara Blanco-Ulate, Pat Brown, Tom Buckley, Mohsen Mesgaran. August 2018.
Category
Tags