Kassim Al-Khatib: New Director of the Weed Research and Information Center
Plant Sciences professor and Cooperative Extension specialist Kassim Al-Khatib is the new director of the Weed Research and Information Center, an interdisciplinary collaboration that fosters research in weed management and facilitates distribution of associated knowledge for the benefit of agriculture and for the preservation of natural resources.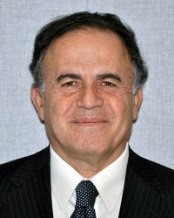 Al-Khatib's research interests are in herbicide drift, herbicide resistant plants, and integrated pest management (IPM). He holds the Melvin D. Androus Endowed Professorship for Rice Weed Control.
Joe DiTomaso, who previously was director of the Weed RIC, stepped down to serve as interim department chair in Plant Sciences.
Media contacts:
(Article by Ann Filmer, Dept. of Plant Sciences, UC Davis)
Primary Category
Tags