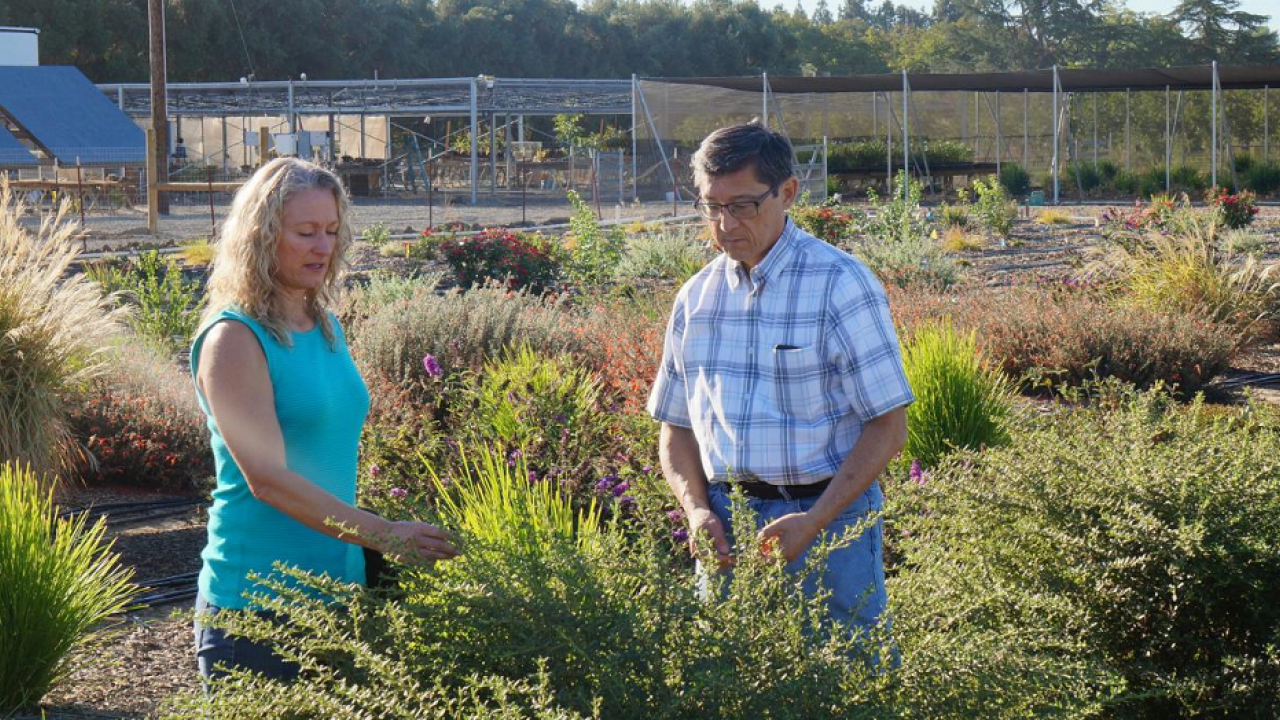 UC Davis Plant Sciences faculty and Cooperative Extension Specialist Loren Oki received funding for 2019 from the Horticultural Research Institute for the project "Landscape Plant Performance: Water Use Assessments of New Cultivar Selections." He is one of fifteen recipients from thirteen universities; a total of $437,200 was awarded to the fifteen projects.
Landscape Plant Performance: Water Use Assessments of New Cultivar Selections
Project summary:
Sound science will be employed to quantify and validate water use claims of certain plants. The data generated will enable the industry to better position certain plants as being verifiably drought tolerant or low water use. Landscape managers and nursery producers in states that experience periodic drought conditions, such as California, Texas, Georgia, and Florida, will benefit most from this study.
"The California state ordinance regarding landscape water conservation says that if you build a new landscape or renovate a landscape over a certain size, you have to calculate an estimate of the annual water use for that landscape," said Oki. "To do that, you need species coefficients for irrigation management, but those coefficients exist for just over 4,000 plants, and there are an estimated 10,000 to 20,000 cultivars being used in California landscapes."
To select the best low-water-use landscape plants, Oki and his team plant a variety of plants, give them different irrigation treatments, and conduct performance assessments. From that data, they make irrigation recommendations.
Landscape professionals — such as master gardeners, landscape designers, landscape architects, nursery growers, and plant developers — visit the trials three times per year, and rate the plants in response to the irrigation treatments. Their data also helps form the recommendations, and exposes the professionals to the optimum plants.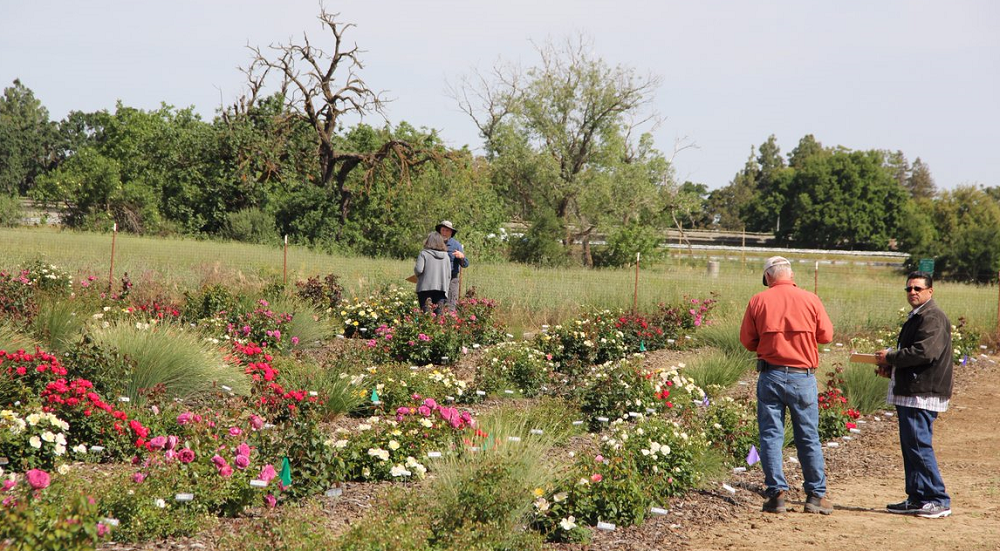 In addition to the experimental sites at UC Davis, Oki's group previously received a CDFA Specialty Crops Block Grant ($309,348) to duplicate the UC Davis field trials at the UC ANR South Coast Research and Extension Center, along with testing new Cotoneaster genotypes developed by Ryan Contreras, Oregon State University, for water use and fireblight resistance in California climates. Karrie Reid, an environmental horticulture advisor in UC Cooperative Extension, San Joaquin County, is the lead on this project (initiated while pursuing her master's degree under Oki's advisement in the Dept. of Plant Sciences).
Loren Oki is a Cooperative Extension specialist in the Department of Plant Sciences at UC Davis (with an appointment in the Landscape Architecture program in the Department of Human Ecology). He works on irrigation and runoff management in environmental horticulture, water quality effects on plant growth, water use evaluation of plants for landscape horticulture, and biological treatment of runoff.
Learn More About HRI Projects
Projects include crop production innovation, water management in landscapes, emergent pest issues, and economic and marketing analyses. See the full list of recipients.
The Horticultural Research Institute (HRI) is the foundation of AmericanHort. Its mission is to direct, fund, promote, and communicate horticulture research, along with advancing the green industry.
Additional Information
Of the fifteen nationwide recipients of HRI funding this year, Mohsen Mesgaran, also in the Department of Plant Sciences at UC Davis, was another grant recipient. Read about his project.)
(Article by Ann Filmer, Dept. of Plant Sciences, UC Davis, May 9, 2019; with some content from HRI.)
Category
Tags