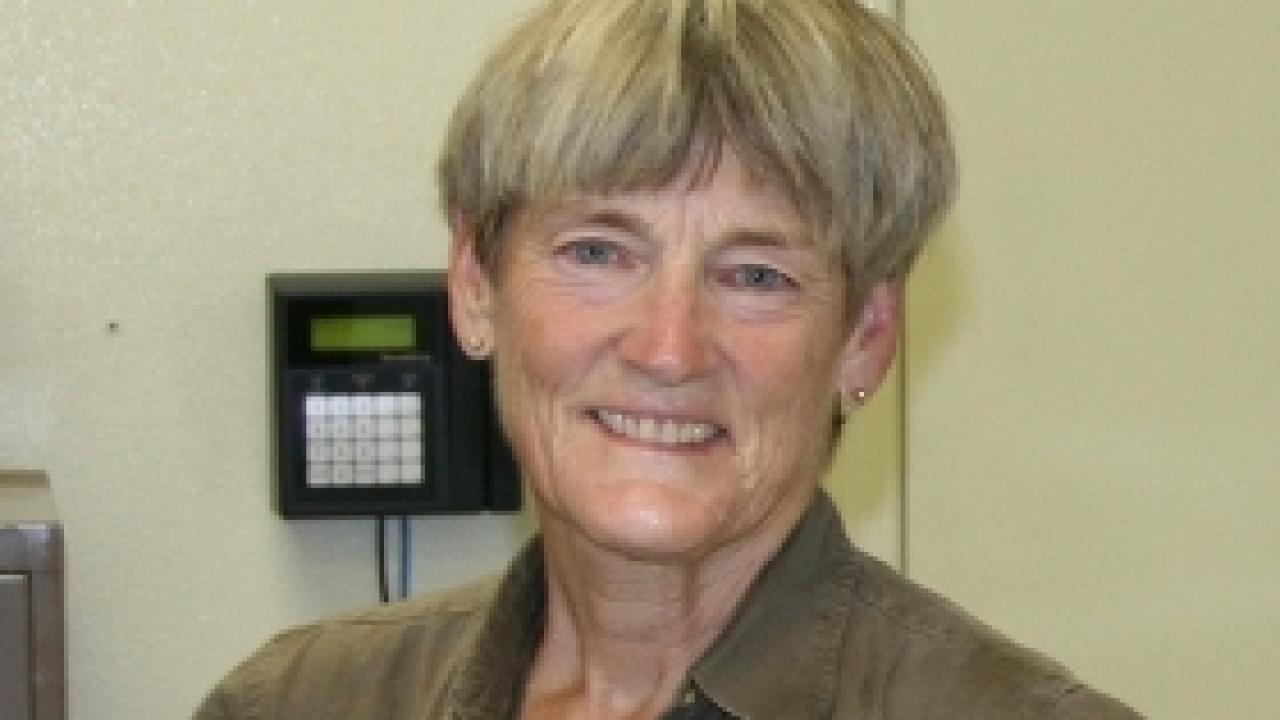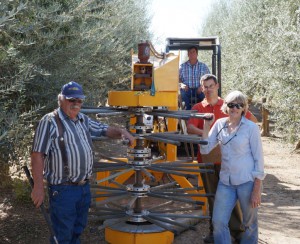 Louise Ferguson, a faculty member and Cooperative Extension specialist in the UC Davis Department of Plant Sciences, recently received the ASHS Outstanding Extension Publication Award for 2014 as co-author of the paper, "Transformation of an Ancient Crop: Preparing California Manazanillo' Table Olives for Mechanical Harvesting," which was published in HortTechnology.
Ferguson, who is honored to receive the award, said, "This research demonstrated two economically feasible methods of mechanically harvesting table olives: a method for smaller growers and a method for larger growers. It has also shown that consumers cannot distinguish between hand and mechanically harvested olives. Finally, it demonstrated that olive canopies can be reduced with mechanical harvesting by approximately 50 percent and still produce economic crops."
Olives are a traditional California crop, but they will need mechanical harvesting methods to remain economically feasible in California.
Ferguson's co-author is Sergio Castro Garcia, from the University of Cordoba, Spain. Key partners in the project were John A. Miles, a retired UC Davis agricultural engineer who was the engineer on the project for the last five years, and Burt Vanucci, a fabricating engineer in Teaching Research and Animal Care Services.
The project spanned over eight years and involved cooperators from Spain, Portugal, and Florida; from the UC Davis departments of Food Science and Technology, and Biological and Agricultural Engineering; and Cooperative Extension farm advisors from three counties.
(Additional information on mechanical harvesting.)
Contacts:
Louise Ferguson, Department of Plant Sciences, UC Davis, and UC ANR, lferguson@ucdavis.edu
Ann Filmer, Communications, Plant Sciences, afilmer@ucdavis.edu
(Article by Ann Filmer, Dept. of Plant Sciences, UC Davis)
Category
Tags