National Association of Plant Breeders: UC Davis, August 7-10, 2017
"Diverse Crops -- Diverse Challenges" is the theme of the annual meeting of the National Association of Plant Breeders, being held at UC Davis, August 7-10, 2017. The meeting is hosted by the Plant Breeding Center, Department of Plant Sciences, UC Davis.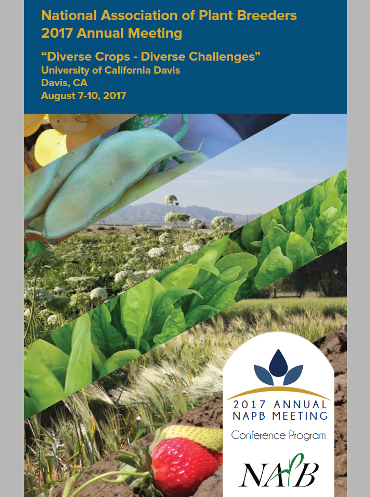 The 360 attendees from across the U.S., along with some international visitors, were welcomed by Gail Taylor, new Chair of the Department of Plant Sciences, UC Davis. The keynote speaker was Jim Houston, Undersecretary of the California Department of Food and Agriculture.
The conference chair is Allen Van Deynze, Associate Director of the Plant Breeding Center, UC Davis. Working with Van Deynze on the program are Professor Charles Brummer, Director of the Plant Breeding Center, and Amanda Saichaie, Program Manager of the Plant Breeding Center. A broad spectrum of professionals on the international organizing committee also helped coordinate the conference.
Brummer noted, "This is the only conference in the U.S. where academic, government, private sector, and other breeders across all crop sectors horticulture, agronomic crops, forestry, and others get together to discuss breeding research."
According to Van Deynze, "This conference is very important for plant breeding because technology is everything.' We're covering a range of topics related to plant breeding, with presentations on high-throughput phenotyping, ag engineering, and genomics. There is also a strong business component, with attendees learning about policy and intellectual property."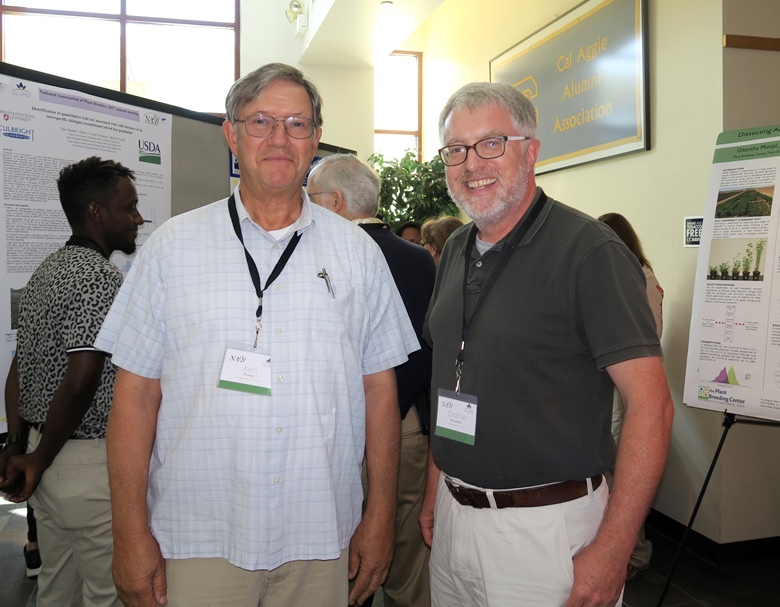 Graduate students: an important part of the conference
"About one-third of the participants are graduate students from across the country," said Brummer. "The graduate students are an integral part of the program, giving presentations and posters, and getting the opportunity to network with plant breeders."
Van Deynze added, "There's one student giving a talk in every session, and we have a session of 50 students giving one-minute mini-talks, which is a great opportunity for them to connect themselves and their work to a national audience."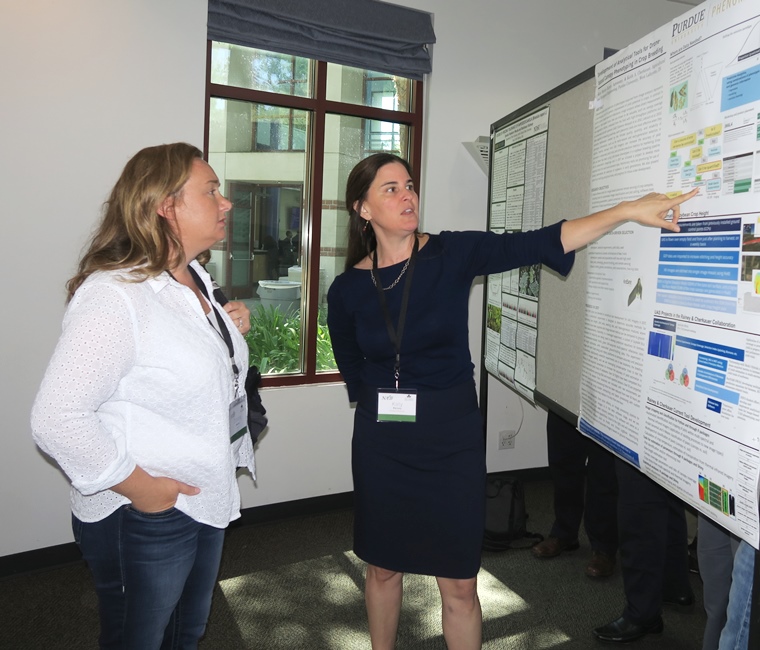 Conference highlights
Highlights of the conference include field tours in the Davis and Salinas, California, areas, along with many renowned speakers, concurrent workshops, poster sessions, and receptions.
Session topics, with national speakers, include:
Applying Advances in Phenotyping to Diverse Crops
Beyond Breeding for Yield
Breeding for Organic and Low-input Farming Systems
Intellectual Property
Accelerating Genetic Gain
Concurrent workshops include:
USDA/NIFA Workshop
Early Career Workshop: Mentoring
Graduate Student Workshop: Communicating Science with the Public, Food Evolution Movie
Awardees at the conference are:
Robert Duncan, University of Manitoba -- Early Career Award
Robert E. Allen, USDA-ARS/Washington State University -- Lifetime Achievement Award
John R. Clark, University of Arkansas -- Plant Breeding Impact Award
Ann Marie Thro, USDA-NIFA -- Friends of Plant Breeding Award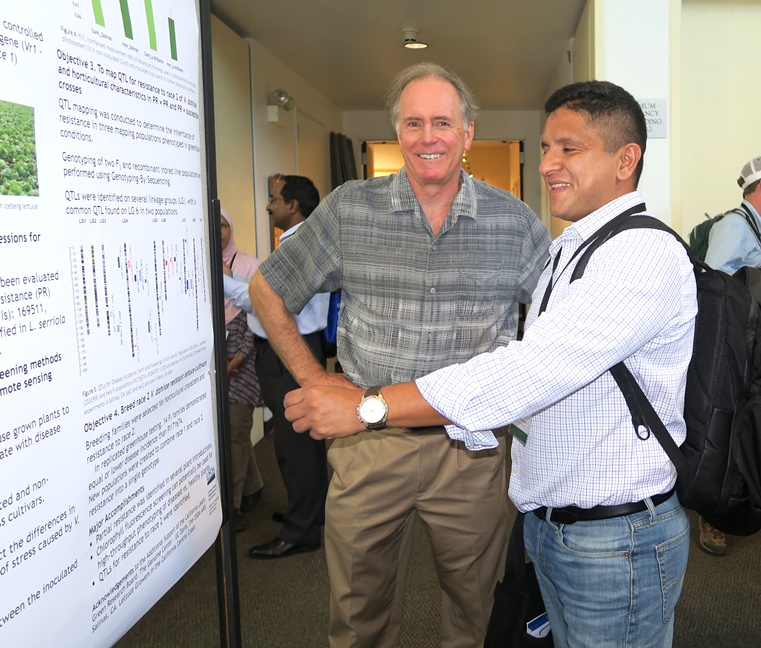 The National Association of Plant Breeders (NAPB) began as an initiative of the Plant Breeding Coordinating Committee, a forum for leadership regarding issues, problems, and opportunities of long-term strategic importance to the contribution of plant breeding to national goals. The NAPB is the outreach group that represents plant breeders in federal, state, commercial, and non-government organizations.
The NAPB's mission is to strengthen plant breeding to promote food security, quality of life, and a sustainable future. The association works to help create a future in which:
Strong public and private sectors work independently and together to deliver varieties and improved germplasm to society
The value and importance of plant breeding to food security, quality of life, and a sustainable future are known and appreciated by the public
Plant breeding is viewed as dynamic, problem solving, and creative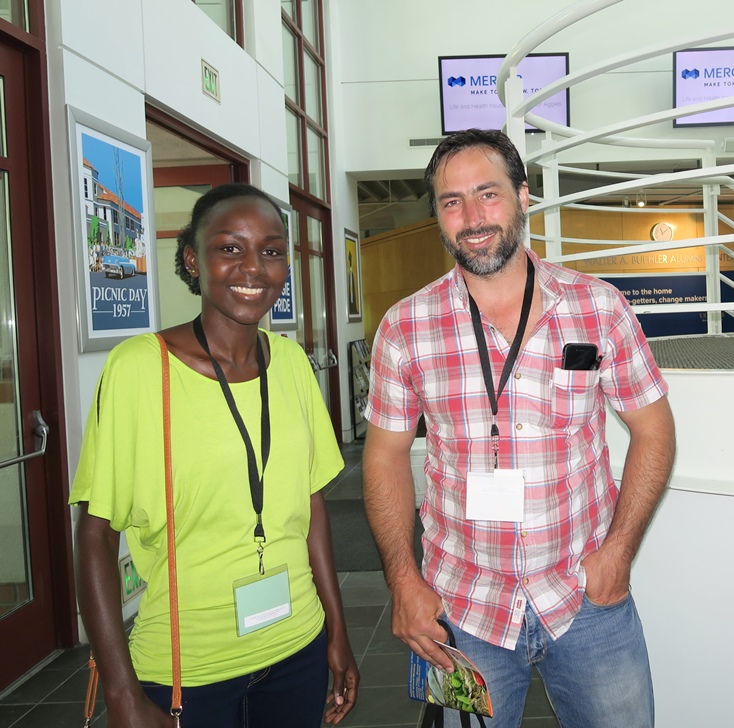 (Article by Ann Filmer, afilmer@ucdavis.edu, Department of Plant Sciences, UC Davis)
- - - - - - - - - -
[For past Plant Sciences news, go to https://news.plantsciences.ucdavis.edu/]
Primary Category
Tags