Picnic Day – Adventure Awaits; Saturday, April 13, 2019
Picnic Day is the most popular UC Davis event each year for visitors, alumni, students, and campus employees. The family-friendly event, with its popular parade, showcases the diversity and excellence at UC Davis, including research, teaching, outreach, and campus life.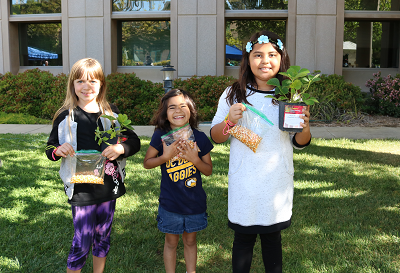 Plant Sciences, one of the largest departments on campus, always has an array of hands-on displays, along with plant, popcorn, and other give-aways. Plant Sciences is always a hit with families and kids. Come early on Saturday, especially if you want a free plant. Plant Sciences events are listed below, but here's some additional information you may need.
 Tweet your plant-related Picnic Day photos: @UCDavisPlants  #ucdPicnicDay
Plant Sciences Events, Picnic Day 2019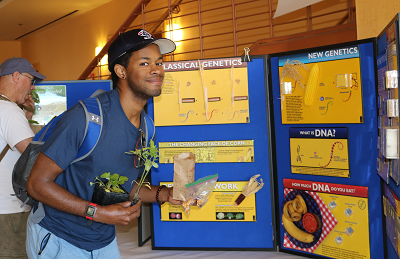 9 a.m. to noon
Plant Give-away – Always a favorite. Get some seedlings for your home garden. Come early!
Plant and Environmental Sciences courtyard
Popcorn Popping – Get a free bag of fresh popped corn.
Plant and Environmental Sciences lobby
Unmanned Aerial Vehicles (UAVs) in Plant Sciences – See how plant scientists use drones and aerial sensors.
Plant and Environmental Sciences courtyard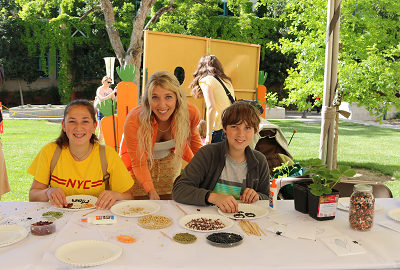 Fruit and Nut Research and Information – Practical advice on fruit and nut production, and best management practices. Stop by and try a sample.
Plant and Environmental Sciences courtyard
Let's Talk Isotopes! (Stable Isotope Facility) – Find out what an isotope is and how stable isotopes are used to improve agriculture, track animal migration, and determine diets of our ancestors. Hands-on activities and edible isotopes.
Plant and Environmental Sciences building
Tomato Genetics Resource Center – Learn about the exotic and useful wild relatives of tomato, native to South America. Take a fun quiz and learn if a tomato is a fruit or a vegetable.
Plant and Environmental Sciences courtyard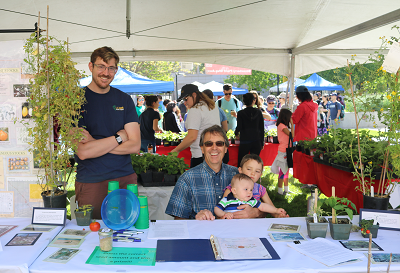 Photo Opportunity with Vegetables – Come snap your photo with your favorite veggies.
Plant and Environmental Sciences courtyard
Seed Art – Create your own art – always a favorite with kids.
Plant and Environmental Sciences courtyard
USDA and ARS at UC Davis – See exhibits on how the Agricultural Research Service benefits you and the community.
Wickson Hall
The Weed Doctor – Meet weed scientists and learn about weeds.
Plant and Environmental Sciences courtyard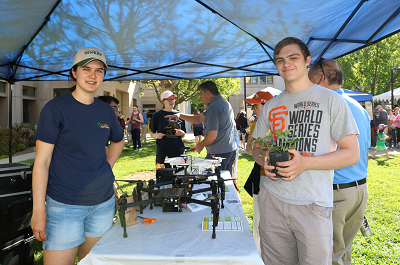 Master Gardeners – Get horticultural advice for your home garden and landscape.
Plant and Environmental Sciences courtyard
Tomato Timeline – A six-panel historical review of tomato development at UC Davis.
Plant and Environmental Sciences courtyard
Plant Breeding Center – Strawberry Give-away and Timeline – Visit the Plant Breeding Center table, learn about breeding, and get a free UC Davis Strawberry plant (until they run out; come early).
Plant and Environmental Sciences courtyard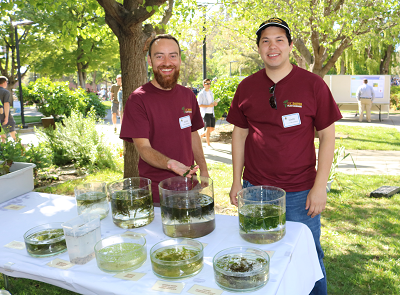 California Wildflower Show – See displays of local wildflowers, and see what flowers look like under a microscope.
Sciences Laboratory building
 Horticulture Innovation Lab, Demonstration Center – Visit this active demonstration site, where students, faculty, and staff test new horticultural tools and show best practices for growing fruits and vegetables, especially for small-scale farmers in developing countries.
Environmental Horticulture
Plant Give-away – Always a favorite. Get some seedlings for your home garden. Come early!
Plant and Environmental Sciences courtyard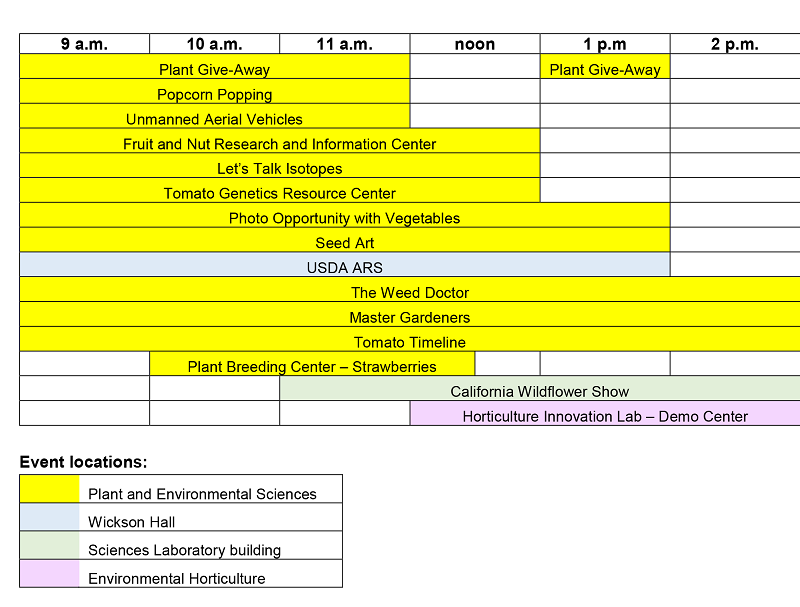 (Article by Ann Filmer, Department of Plant Sciences, UC Davis)
Primary Category
Tags