Plant Breeding Academy Addresses Global Food Needs
To address the global shortage of plant breeders and enable future food security, the UC Davis Plant Breeding Academy (PBA) offers a professional development certificate program in the United States, Europe, Asia, and Africa. 
"The Plant Breeding Academy, organized through the Seed Biotechnology Center at UC Davis, builds breeding skills for industry personnel, enabling them to become independent plant breeders and contributors to larger breeding programs," notes Rale Gjuric, director of the academy. "The curriculum is constantly updated with modules to address the most recent developments in plant breeding theory and practice."
"The primary goal of the PBA is to develop more effective commercial plant breeders," said Kent Bradford, Plant Sciences professor and director of the Seed Biotechnology Center. "In the U.S., Europe, and Asia, the program is primarily targeted toward younger professionals who need additional knowledge of the methods and tools of plant breeding to enhance their careers."
"The African Plant Breeding Academy, also an advanced professional development program run by UC Davis, trains the top plant breeders in Africa to integrate the latest breeding strategies and technologies into the breeding of indigenous crops unique to African diets," said Allen Van Deynze, research director of the Seed Biotechnology Center. "Through plant breeding, improving the productivity, resilience to abiotic and biotic stress, and nutritional quality in these crops, we are enabling Africans to curb malnutrition-based stunting and attain nutritional security."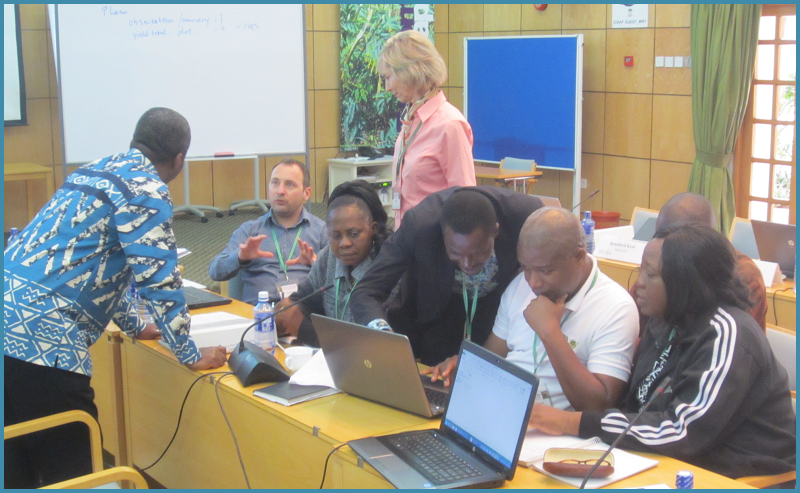 The African Plant Breeding Academy is part of the African Orphan Crops Consortium, and is funded by Mars, Incorporated, the Alliance for a Green Revolution in Africa (AGRA), and a fellowship from Jon and Teraise Curtis. It is hosted by the World Agroforestry Center in Nairobi, Kenya, and directed by Dr. Rita Mumm.
Since it began in 2006, the Plant Breeding Academy has graduated participants from 65 countries. Each course is spread over six one-week sessions that meet over a two-year period, allowing participants to maintain their current positions while completing the course. To date, nearly 350 breeders have attended the PBA, representing a wide variety of backgrounds – from both private companies and the public sector. Breeding interests of those who attend include vegetable, field, tree, and flower crops.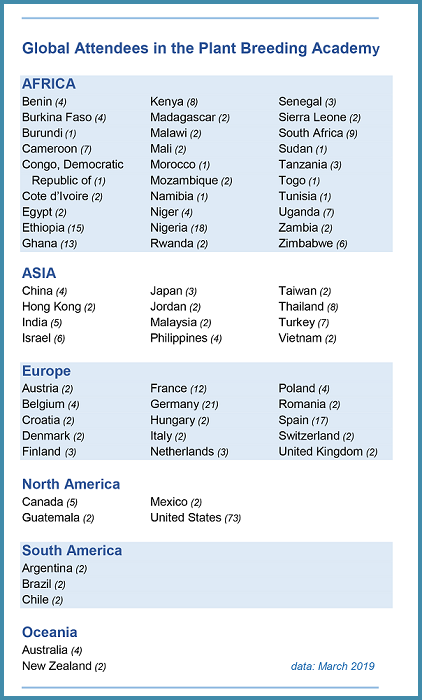 The Plant Breeding Academy is currently accepting applications for its European class beginning in October 2019. See pba.ucdavis.edu for more information.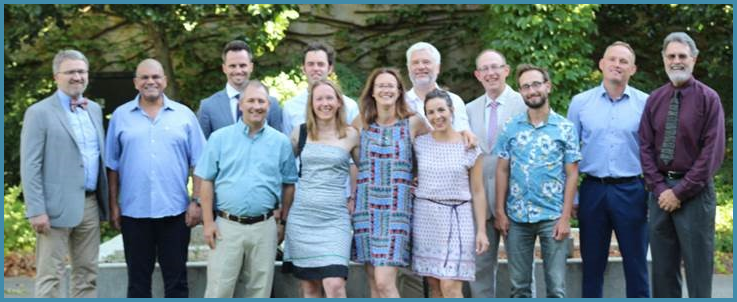 Past articles on the Plant Breeding Academy:
Improving the Plants that African Eat and Breeders Neglect, Dec. 7, 2017.
UC Davis European Plant Breeding Academy, Oct. 10, 2017.
Contacts:
(Article by Ann Filmer, Department of Plant Sciences, UC Davis)
Primary Category
Tags