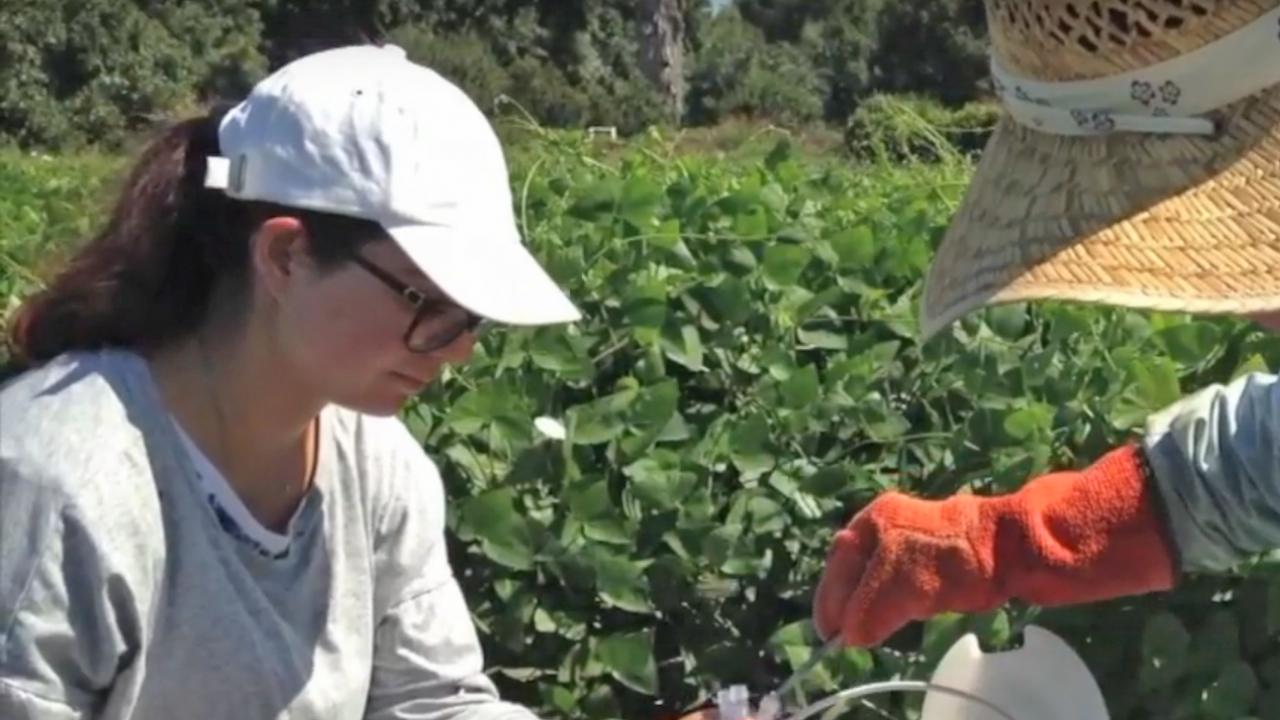 Plant Breeding Education for UC Davis Students
SCOPE has two goals — to give students hands-on plant breeding opportunities, and to serve small-scale organic farmers in California and their breeding needs.
Students learn the skills to make crosses in the greenhouse and field, while earning internship credits. The crop teams that SCOPE students work with are:
The Tomato Team; disease resistance, and slicing ability
The Common Bean Team; resistance to common mosaic virus
The Lima Bean Team; resistance to lygus bugs which are a major problem in organic production
The Pepper Team; new varieties of jalapeno and bell pepper
Michael Mattos, a SCOPE undergraduate intern majoring in Sustainable Agriculture and Food Systems (SAFS), is working on the tomato breeding project. He says that the application skills he is learning are teaching him practical skills such as harvesting and fermenting seeds, and using them in the field. He notes the career insights he is learning are very valuable.
Evelyn Ponce, a SCOPE undergraduate intern who is also a SAFS major, appreciates the research experience and hands-on opportunities she is getting in the program.
Featured in the video are graduate student leaders Antonia Palkovic, SCOPE Project Coordinator, and Kimberly Gibson, Lima Bean Team lead.
(The film was produced by Kimberly Gibson, Amy Groh, Bridget Giffei, and Amanjot Kaur)
(Article by Ann Filmer, Plant Sciences, UC Davis)