Plant Sciences Graduate Students Compete in "Flash Talks"
As part of the spring seminar series in the Department of Plant Sciences at UC Davis, eight graduate students gave short five-minute presentations on some aspect of their research. While it takes a lot of planning to condense several years' of research into such a short presentation, all eight presentations were very good, and covered a broad scope of plant science topics.
The students, who represented five different graduate groups, were also competing for top honors with their presentations. Listed here are the eight graduate students who competed:
The winners
In a room packed with faculty, students, and staff, everyone agreed on the excellence of all of the presentations. The final consensus was:
First Place: Zach Liechty
Second Place (tie): Jennifer Schmidt
Second Place (tie): Michelle Stitzer
Graduate student winners in the 'Flash Talk' competition. From left, Jennifer Schmidt, Michelle Stitzer, and Zach Liechty, with Plant Sciences Department Chair Gail Taylor. (photo Ann Filmer/UC Davis)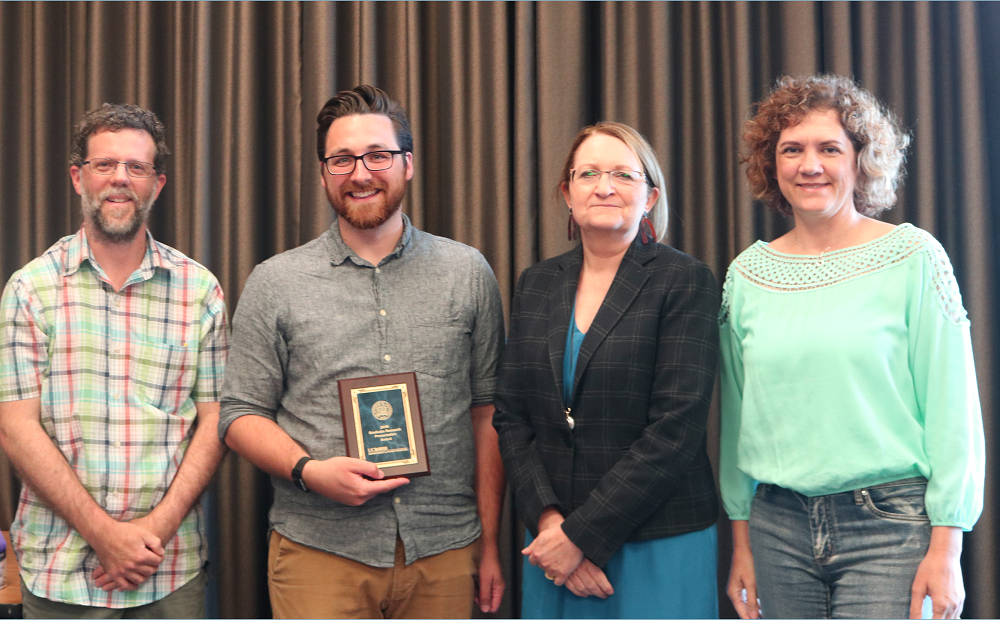 Based on the success of these presentations, this type of 'Flash Talk format' will be part of future seminar series.
Many thanks to:
(Article by Ann Filmer, Department of Plant Sciences, UC Davis)
Primary Category
Tags