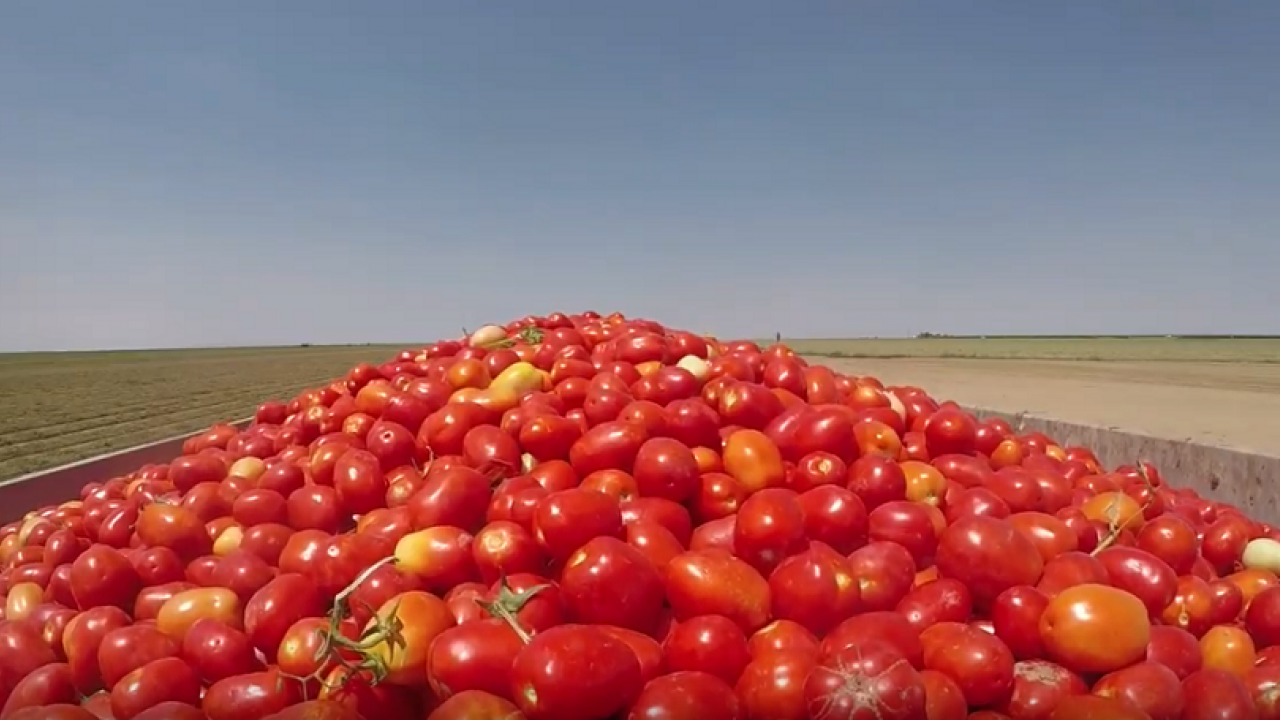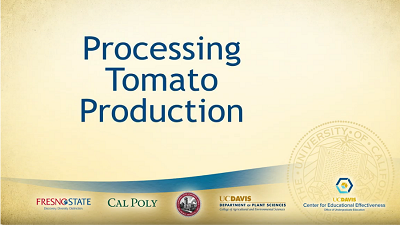 Processing tomato production in California is a major success story with wide-ranging advances in production technologies that have been achieved through innovation in genetics, management, and mechanization during the past century.
Advances such as the development of hybrid tomato varieties suitable for mechanical harvest and with uniform ripening, the mechanical harvester, and the widespread introduction of drip irrigation – much of which was developed in partnership with UC Davis and UC Cooperative Extension – have resulted in California becoming a major producer with over 35 percent of world production and more than 95 percent of U.S. production, and over $1.3 B of annual revenue.
Production occurs on roughly 290,000 acres in the five major tomato-producing counties of Fresno, Yolo, Kings, Merced, and San Joaquin. Since the 1930s when yields were first recorded, yields have increased 8-fold to about 50 tons per acre in recent years.
Processing tomato production in California is a major worldwide success story that has been developed by innovative and dedicated farmers and processors, with contributions from researchers. The industry is today a mature, thriving, dynamic and sustainable enterprise with opportunities for further growth and development in the future.
This is Video #3 in a series of 26 videos that are posted weekly, starting May 11, 2019.
The videos on this YouTube playlist were created through the efforts of instructors at four universities in California where courses in vegetable crop production are offered and where many of the students who will become the next generation of agricultural production system leaders in California are being trained. The universities are the University of California, Davis; California State University, Fresno; California State Polytechnic University San Luis Obispo; and California State University, Chico.
Jeff Mitchell, faculty member and Cooperative Extension specialist in the Department of Plant Sciences, UC Davis, managed the series.
Prior videos in this series
New series to spark interest in vegetable production of the future – Overview; May 11, 2019.
Urban Agriculture (video #1 of 26); May 13, 2019.
Vegetable Transplants: Their Use in the Vegetable Industry (video #2 of 26); May 22, 2019.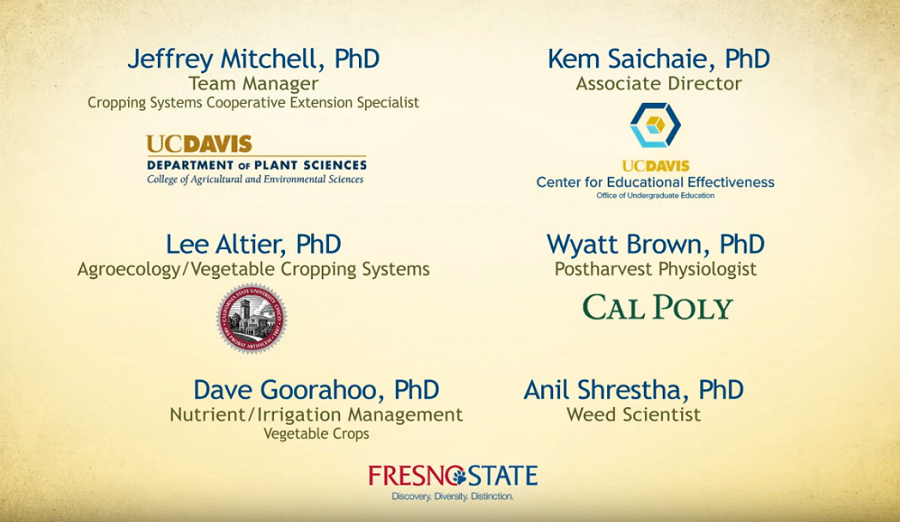 .
Category
Tags