Seed and Variety Improvement in Vegetable Production (video #9 of 26)
The allied seed and variety improvement industries are critically important aspects of vegetable production systems in California. Most vegetables are annuals and have to be started every year from seeds, so seed production is critical for the vegetable industry.
Professors Kent Bradford and Diane Beckles, Research Scientist Roger Chetelat, and Ph.D. student Karin Albornoz, all in the Department of Plant Sciences, UC Davis, narrate this fascinating video about the complicated process of vegetable seed breeding, often done by hand.

Topics include breeding for disease and insect resistance, flavor and size, production traits, open-pollinated and hybrid seeds, gene editing tools, global seed production, quality control, and more.
Also featured in the video are Jerry Serimian (USDA ARS), Rick Falconer (Rijk Zwaan Seed Company), and Tony Turkovich (Button and Turkovich).
This is Video #9 in a series of 26 videos that are posted weekly, starting May 11, 2019.
The videos on this YouTube playlist were created through the efforts of instructors at four universities in California where courses in vegetable crop production are offered and where many of the students who will become the next generation of agricultural production system leaders in California are being trained. The universities are the University of California, Davis; California State University, Fresno; California State Polytechnic University San Luis Obispo; and California State University, Chico.
Jeff Mitchell, faculty member and Cooperative Extension specialist in the Department of Plant Sciences, UC Davis, and UC ANR, managed the series.
Prior videos in this series
(Article by Ann Filmer, Department of Plant Sciences, UC Davis; July 15, 2019.)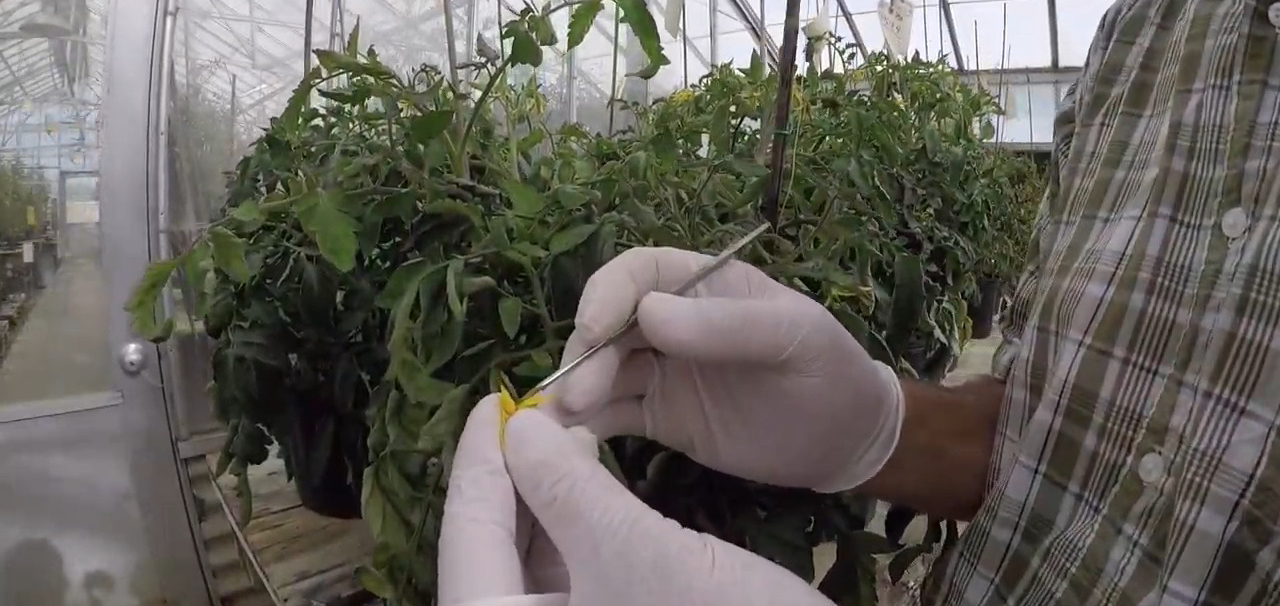 .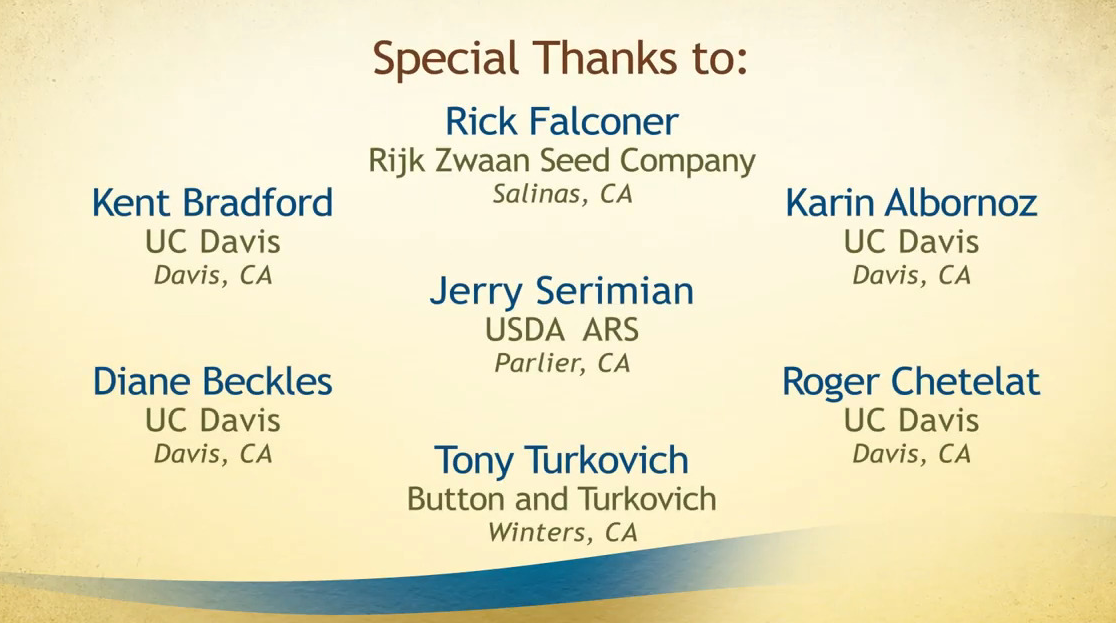 .
Primary Category
Tags