Soil Health in Organic Farming: Podcast
One challenge of all specialty crops, especially in organic systems, is trying to reduce soil disturbance as much as possible. Jeff Mitchell, a faculty member in the Department of Plant Sciences, UC Davis is a vegetable crops specialist with UC Cooperative Extension, and is director of the Conservation Agriculture Systems Innovation Center. He works with long-time organic farmers throughout California to research practices that may help them improve their soil health.
Tim Hammerich, a news reporter with California Ag Today, interviewed Mitchell, and will present several podcasts on Mitchell's work. Hammerich is a UC Davis graduate, having majored in Crop Science and Management. This first podcast with Mitchell gives an overview of the necessity for reducing tillage in soil systems.
Listen to the podcast here:
(Podcast produced by Tim Hammerich and first published here. Posted May 7, 2020.)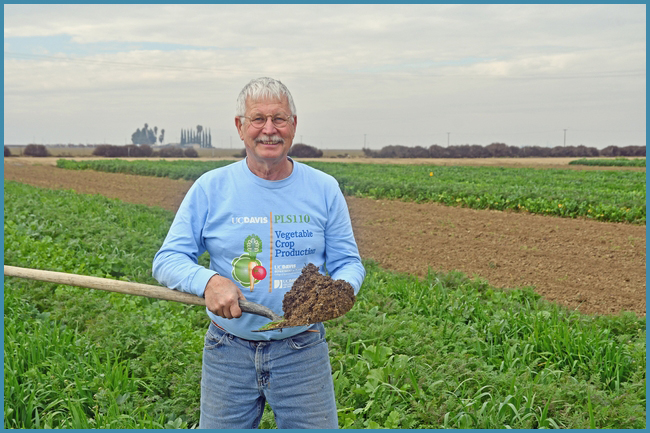 Primary Category
Tags