Supporting First-generation Ranchers in Coping with Drought and Climate Change
Young ranchers are developing new approaches to climate change solutions
When drought hits California, as it inevitably does, ranchers are among the first to feel it. In a state with distinct wet and dry seasons, the window in which the largely rain-fed grasses that nourish livestock can grow opens and closes quickly. Even small deviations in expected precipitation can alter what a ranching operation looks like in any given year.
Coping with that variation is therefore fundamental for California ranchers, and hard-won knowledge and approaches to dealing with drought are often passed from generation to generation. But, what happens when ranchers that don't come from multi-generation ranching families confront drought?
That's the question that Leslie Roche, Cooperative Extension specialist, Plant Sciences, UC Davis, and her colleagues have set out to answer with research published in The Rangeland Journal.
"California's climate variability gives us a unique place to examine climate adaptation in agricultural systems. We know drought is challenging for all ranchers," says Roche, "and they have many time-tested ways they cope and adapt. In long-term, multi-generational ranching families, knowledge is passed down directly, and ties to the land and community run deep."
This is often not the case for the first-generation ranchers, a group that has generally received less attention. Roche and UC Davis postdoctoral researcher Kate Munden-Dixon recently wrote that unlike the multi-generational ranchers, "these first-generation ranchers are young, often female, and diverse." As a result, "they have different goals and needs, different attitudes and aptitudes, and that leads to different mindsets and adaptation approaches," says Roche.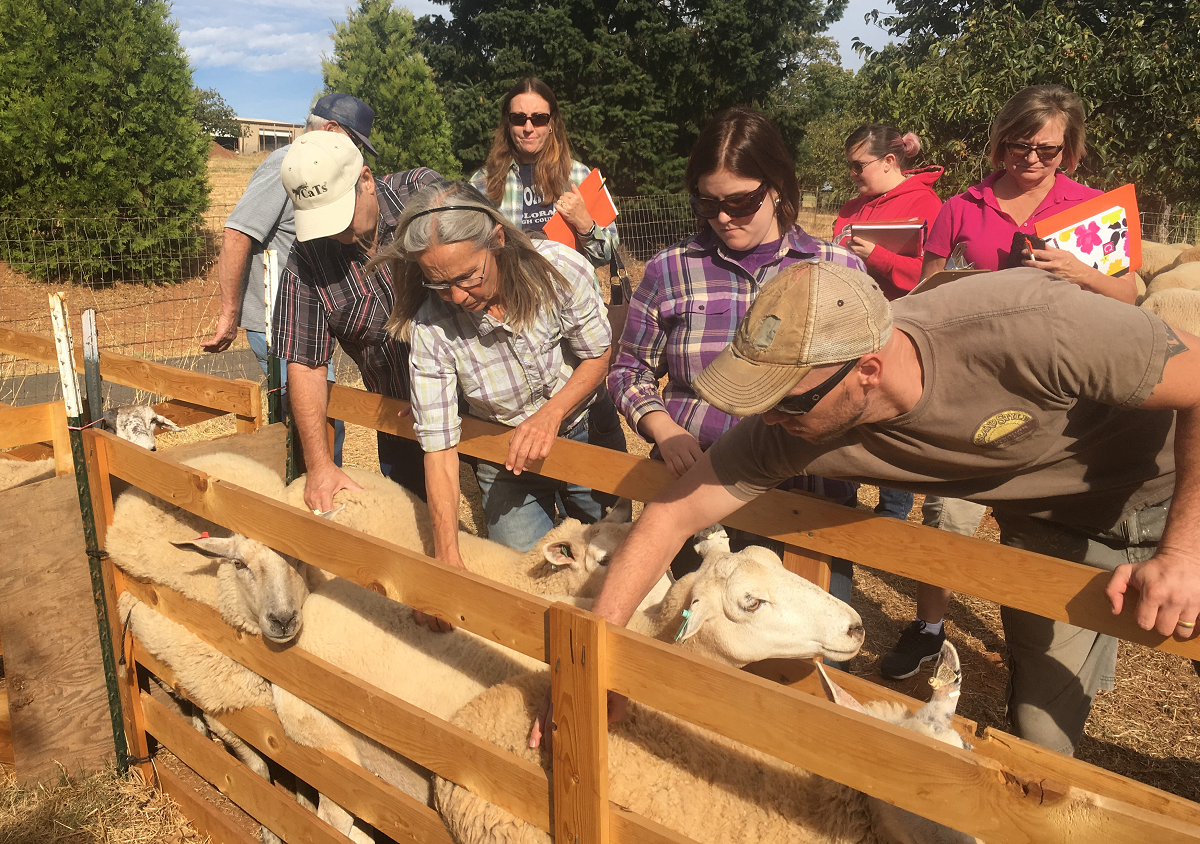 For example, a paper led by Dan Macon, a livestock and natural resource advisor with UC Agriculture and Natural Resources, explained how valuable social networks are in supporting ranching operations, particularly during prolonged drought. However, the new research led by Munden-Dixon indicates that first-generation ranchers may not have access to the same social networks. Although there is more to be learned, the researchers note that first-generation ranchers seem to find information in less traditional ways — by creating their own, new networks, and often relying on non-traditional sources of information found online.
In addition, first-generation ranchers in California do not for the most part own the expensive land they work on, which can lead to entirely different types of livestock operations. Many are working with sheep and goats, not the traditional cattle that easily come to mind when thinking about ranching in the western U.S. They are also trying out grazing practices that can be used as tools to reduce fire risk and restore biodiversity.
Climate change is yet another area where first-generation ranchers seem to have a largely different approach than their multi-generational peers. Because they are newer to ranching, they do not see themselves as adapting to climate change so much as developing entirely new approaches that can themselves be climate change solutions by, for example, increasing carbon storage in soil.
Although the work is not lucrative, first-generation farmers are committed and feel that they are providing a public service in California communities.
"Unfortunately," says Roche, "not everyone sees it that way, at least not yet. There is an opportunity to better support first-generation ranchers through existing programs, including California's Healthy Soils Program and the U.S. Department of Agriculture's Beginning Farmer and Rancher Development Program, and I think we can get there. Climate change and wildfire present two key areas where the kinds of diversified livestock operations that first-generation ranchers are specializing in could really create a win-win."
Roche and colleagues note that understanding first-generation ranchers and their specific needs, particularly as they focus on livestock production systems that can benefit the environment, is the first step toward better supporting them.
"They face a lot of uncertainty," said Roche, "but there's also a lot of potential for partnerships among universities, government agencies, and others to support this new generation in pursuing innovative approaches with societal benefits."
(Article by Faith Kearns; originally published in The Confluence. Re-posted here, with additions by Ann Filmer, March 12, 2020.)
Related articles:
Improving the management of rangeland ecosystems (Video). January 2019.
Change on the range: Is a new generation of young, female ranchers ready to adapt to climate change? October 2018.
Unlocking public engagement with science. November 2017.
Primary Category
Tags