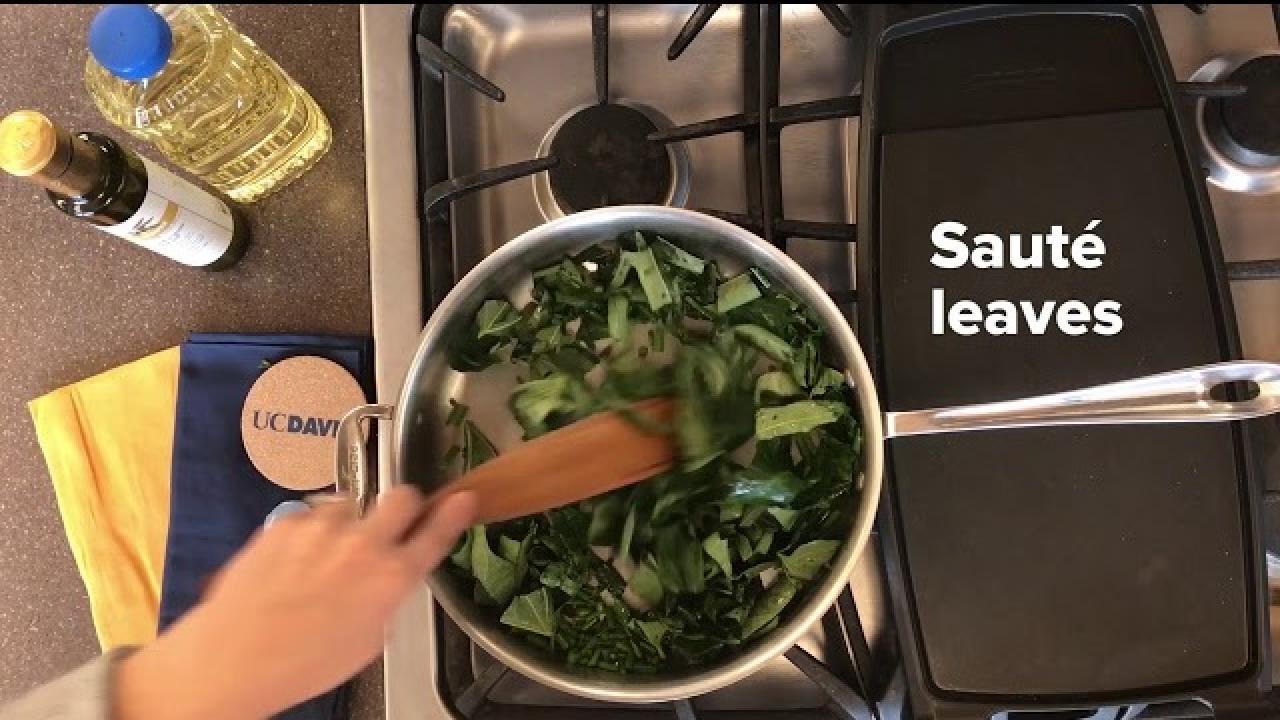 Did you know that the leaves of the sweet potato plant can be eaten as a leafy green vegetable? Lauren Howe, a graduate student in Plant Sciences at UC Davis, worked on a project with farmers in Ethiopia this summer, in conjunction with the Horticulture Innovation Lab at UC Davis.
Watch the Horticulture Innovation Lab's video on harvesting sweet potato leaves, then cooking them as a leafy green vegetable:
With the Thanksgiving holiday happening this week in the U.S., this is a timely project that will interest many people.
See more about the project in Ethiopia on the UC Food Blog
(article written by Brenda Dawson in the Horticulture Innovation Lab).
Category
Tags