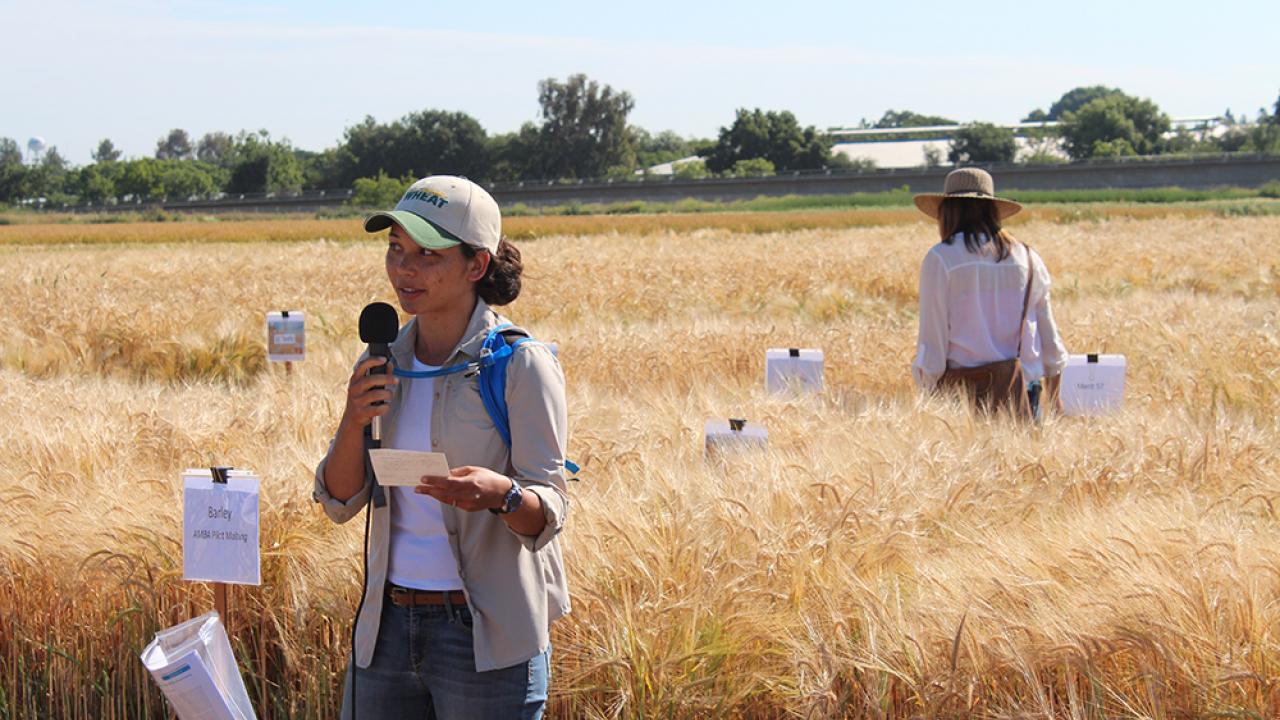 Congratulations to Plant Sciences students Saarah Kuzay and Abelina Jackson, who have been named 2020 Borlaug Graduate Scholars by the National Association of Plant Breeders (NAPB).
Funded by the Agronomic Science Foundation, the Borlaug Graduate Scholars program helps prepare graduate students for careers in plant breeding. Scholars are paired with volunteer mentors and participate in the NAPB annual meeting, which was held virtually earlier this month and hosted by the University of Nebraska-Lincoln.
Saarah Kuzay
A Ph.D. candidate studying wheat genetics and breeding under Professor Jorge Dubcovsky, Saarah discovered WAPO1 – a gene that can raise wheat yield potential in a wide range of environments. Currently, she is deploying and testing novel alleles for WAPO1 in wheat breeding lines at UC Davis and CIMMYT (International Maize and Wheat Improvement Center). Beyond her genetics research, Saarah is a passionate educator and mentor of undergraduate students. For the last 5 years, she taught a variety of classes about plant genetics, breeding, and the cultural origins and culinary properties of food crops. Saarah conducts most of her teaching in the student-led plant breeding program SCOPE (Student Collaborative Organic Plant Breeding and Education), where she works as a wheat breeder.
Saarah Kuzay has been paired with volunteer mentor Roy Cantrell, science advisor at Allele Genetics and president of the nonprofit Borlaug Training Foundation.
"Within the last two months, the NAPB Borlaug Scholars program has already given me so many opportunities to build my professional network and gain visibility in the plant breeding community. Right now, I am looking forward to more meetings with my mentor, Roy Cantrell, and the larger NAPB community who are helping me navigate the next stage of my career – landing a job (in the middle of the COVID-19 pandemic)." – Saarah Kuzay
Follow Saarah on Twitter and LinkedIn. She also manages the Instagram account for SCOPE.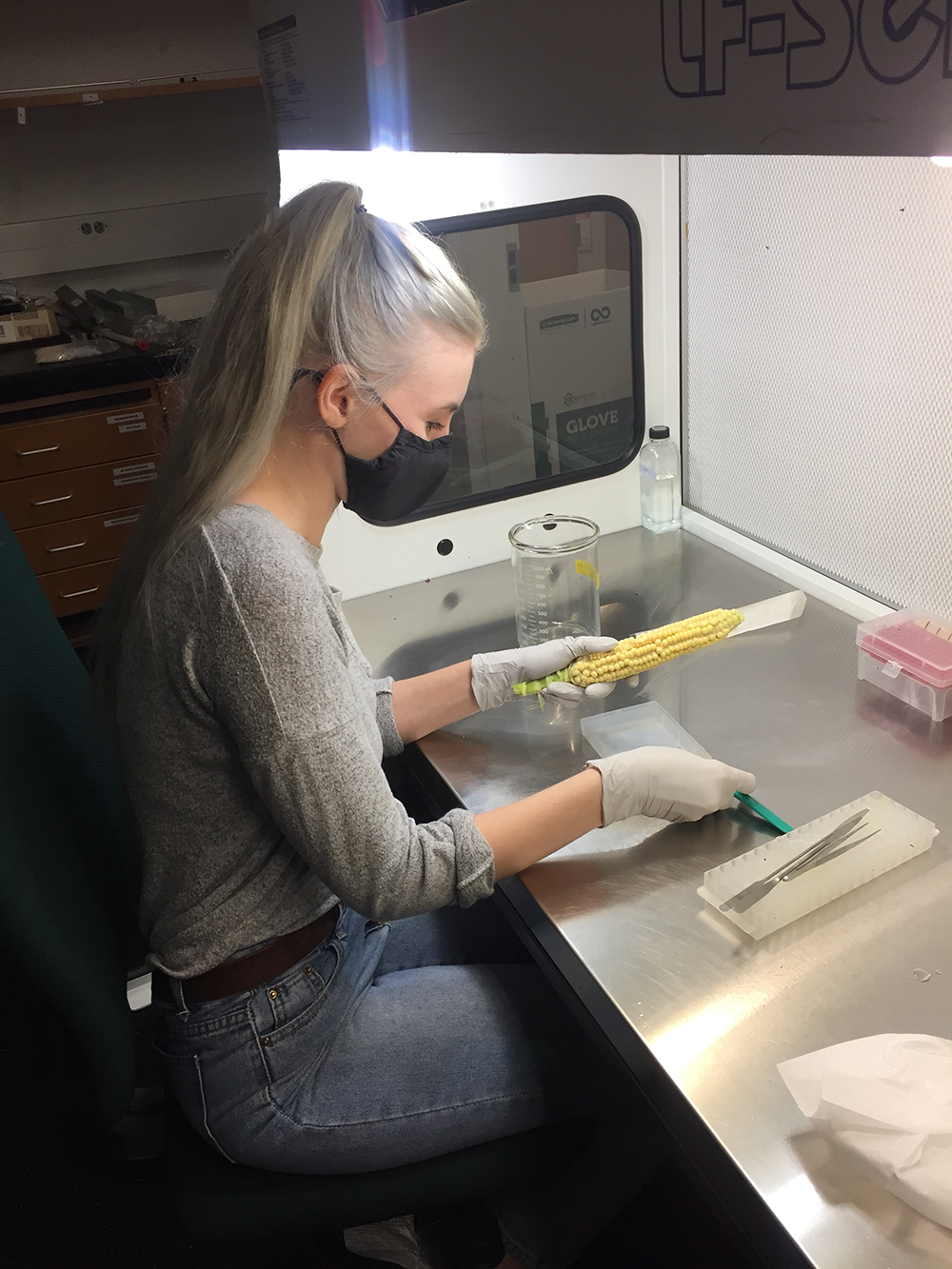 Abelina Jackson
Abelina is an undergraduate student double majoring in International Agricultural Development and Spanish with a Plant Biology minor. Her primary research interests revolve around biotechnology and bioinformatics for crop improvement. Currently, she is focusing on functional genetics research in Arabidopsis thaliana and maize, and is specifically examining the effects of overexpression of drought tolerance genes on plant physiological development and seed nutritive quality.
Abelina has been paired with volunteer mentor Dr. Bo Zhang of Virginia Tech University.
"I am excited to receive further insight on biotechnological approaches in order to improve food security and promote food sovereignty in the global south. As a Borlaug Scholar, having this opportunity to fortify my knowledge in this field will be pivotal in making meaningful impacts through my research."
– Abelina Jackson
Follow Abelina on LinkedIn.
Category