UC Davis is Ranked No. 1 Globally in Plant and Animal Science
U.S. News & World Report has again ranked UC Davis as No. 1 globally in Plant and Animal Science. The Department of Plant Sciences at UC Davis is proud of its contribution to this ranking.
The department programs cover a broad array of plant science topics for California, the nation, and the world. Our department has internationally renowned faculty, stellar educational and outreach programs, and up-to-date facilities for cutting-edge science.
"I am delighted to see this latest global ranking confirm the excellence of research and teaching in Plant Sciences at UC Davis," said Professor Gail Taylor, chair of the Dept. of Plant Sciences. "Being ranked first in the world in such a competitive subject category is a significant achievement."
Students are given hands-on research opportunities in diverse plant-related subject areas, and when they leave UC Davis, they are ready for careers in academia, government agencies, industry, and nonprofit organizations.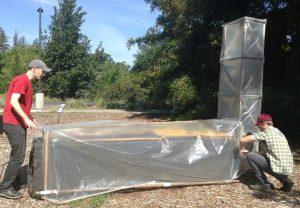 Focused research centers, lab and greenhouse space, and research cropland are available for academic researchers and students, and for the many external stakeholders who rely on our research, outreach, and career-prepared graduates.
"Our commitment to great plant sciences underpinning the delivery of food, fuel, and the management of ecosystems remains central to the vision of Plant Sciences moving forward," said Taylor.
Visit the Department of Plant Sciences online to see the breadth of our programs, and follow us on social media: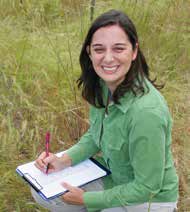 More about the Department of Plant Sciences
Genetics
Physiology
Ecology
Crop improvement
Crop production and management
Ecosystem management
Postharvest biology and technology
Five Undergraduate Majors - offering B.S. degrees
Biotechnology
Ecological management and restoration
Environmental horticulture and urban forestry
International agricultural development
Plant sciences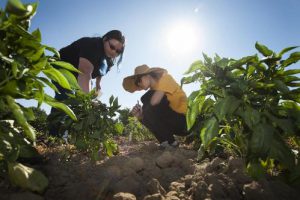 Agricultural systems and environment
Environmental horticulture
International agricultural development
Landscape restoration
Applied computing and information systems
Ten Graduate Programs - offering M.S. and Ph.D. degrees:
Biochemistry and molecular biology
Ecology
Food science
Genetics
Geography
Horticulture and agronomy
International agricultural development (M.S. degree only)
Plant biology
Plant pathology
Soils and biogeochemistry

(Article by Ann Filmer, Dept of Plant Sciences, UC Davis)
- - - - - - - - - -
[For past Plant Sciences news, go to https://news.plantsciences.ucdavis.edu/]
Primary Category
Tags