Videos: Two Plant Sciences Classes — Botany and Physiology of Cultivated Plants, and Vegetable Crop Production
Preparing Students for Post-Graduation Jobs and Careers
Undergraduate Plant Sciences classes at UC Davis give students many hands-on opportunities to explore introductory and upper level concepts related to plant science and plant production. With five undergraduate majors and five minors in the Department of Plant Sciences, along with Options in the Plant Sciences major, students can explore their interests and career goals, while meeting their academic requirements. (See more information here.)
Below are two of the courses taught in the Plant Sciences major, along with four short videos of students participating in class activities.
Botany and Physiology of Cultivated Plants (PLS 002)
This course is taught by Adjunct Professor Peter Freer-Smith, Department of Environmental Science and Policy, and Professor Gail Taylor, chair of the Department of Plant Sciences. The class covers a holistic introduction to the underlying botanical and physiological principles of cultivated plants and their response to the environment. It includes concepts behind plant selection, cultivation, and utilization. The laboratories include discussion and interactive demonstrations.
PLS 002 Video #1: The Outdoor Classroom
PLS 002 Video #2: Hands On Plants
Crop Management Systems for Vegetable Production (PLS 110)
This upper-level course, taught by Cooperative Extension Specialist Jeff Mitchell, a faculty member in the Department of Plant Sciences, covers horticultural principles applied to production and management systems for vegetable crops. The laboratory and discussions illustrate efficient field management and resource use practices.
PLS 110 Video #1: Class Discussions
PLS 110 Video #2: Best Resource Practices
For additional information about the courses, see information about undergraduate advising in Plant Sciences.
(The four videos were produced by Pernille Sporon Boving, Wildlife, Fish and Conservation Biology, UC Davis. The article was written by Ann Filmer, Plant Sciences, UC Davis.)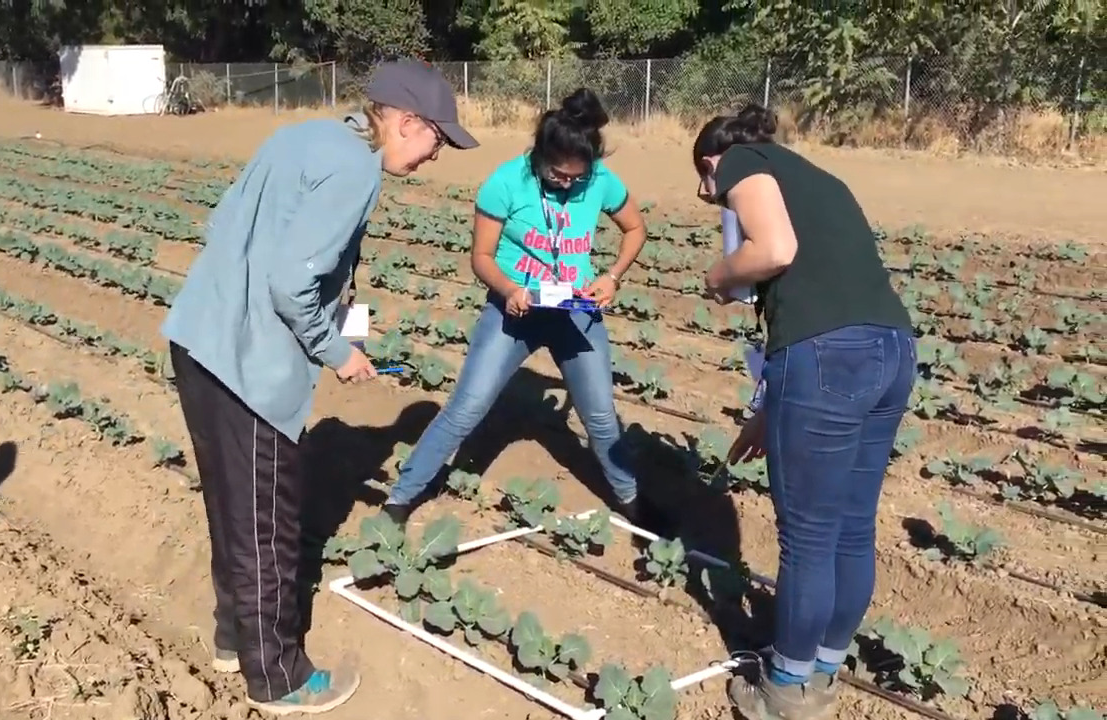 .
Primary Category
Tags