The 'Weed Doctor' is in: Picnic Day includes tomato, strawberry give-aways
Warning: Some weeds you can only eat once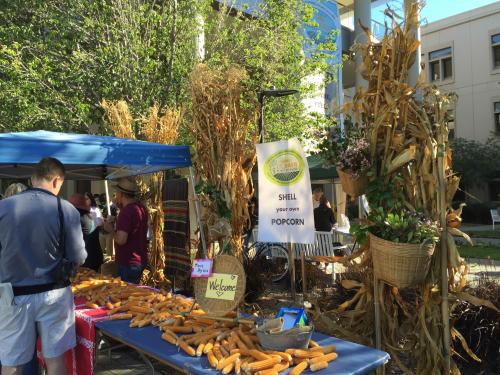 Get free tomato and strawberry transplants and fresh popcorn, and have an expert identify your weeds, at the Department of Plant Sciences during UC Davis' Picnic Day celebration, 8:30 a.m. to 3 p.m. Saturday, April 23. Come to the courtyard on the courtyard side of the department's main building. It's a block west of the Memorial Union, on North Quad between Howard Way and California Avenue.
 "This year is a very special Picnic Day, as we return to being in-person following two years in the virtual world. It's always a joy to welcome so many visitors to campus – old and new friends experiencing a unique day full of exciting activities for the whole family," said department Chair Gail Taylor. "Picnic Day provides an opportunity for people to meet some of our experts, who like nothing better than to be talking plants! We hope that you can join us." 
Picnic Day showcases the department's central connection to agriculture in California and the world. Scientists who make the department No. 1 in the world also work to translate their discoveries into seeds, plants and techniques that farmers can use. The result is plants that feed and clothe us, fuel our activities, and beautify and restore our world.
Slicer and cherry tomatoes promise "gold"
University greenhouses started growing tomato plants for Picnic Day around 2005. "The intent was to showcase ongoing research done by the Department of Plant Sciences and improve the general public's understanding of what plant research is and its applications to real-world problems," said CAES Lead Greenhouse Manager William Werner.
This year, the college greenhouses again will offer 6,000 slicer and cherry tomato seedlings starting at 9 a.m. "We have three cultivars: Celebrity, Super Sweet 100 and Sungold," Werner said.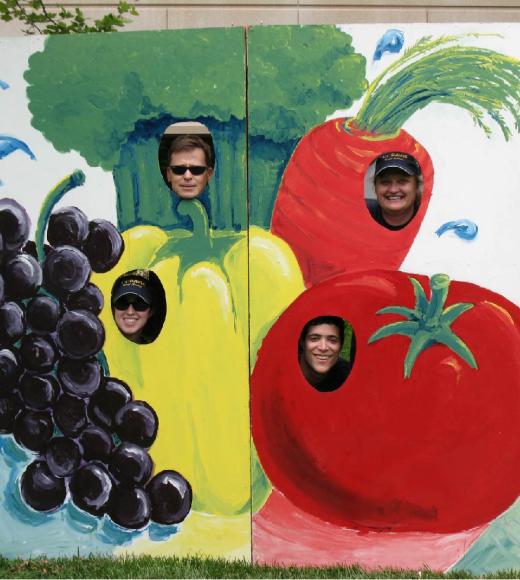 Nearby, you'll find faculty from the C.M. Rick Tomato Genetics Resource Center with a tomato trivia quiz! They'll be there from 8:30 to 11:30 a.m. to answer questions about growing your own tomatoes. They'll also have an exhibit of tomato's wild relatives from the center's collection, which they study for genetic clues that can lead to plants more resistant to disease and better adapted to new agricultural challenges. Seeds that pass muster are distributed for use in California's $1.2-billion tomato industry and to growers around the world.
The Rick Center includes a collection of nearly 4,500 varieties of tomato. Researchers from around the world rely on the center for their own work, and the center distributed more than 5,500 seed samples to researchers and breeders in 25 countries in 2021, center director Roger Chetelat reported.
Recently, the center has been studying genetic traits from wild tomatoes native to Chile's Atacama Desert. Chetelat's group also is studying how tomato flowers prevent inbreeding and hybridization after they've been pollinated. These and more areas of investigation aim to improve tools for genetic researchers and produce better varieties for market.
Researchers testing new organic strawberries for possible release
Members of the department's Strawberry Breeding Program will have 650 strawberry starts ready for visitors to take home, beginning at 10 a.m. The department has been giving away strawberry plants at Picnic Day since 2017. This year's variety is Monterey, the No. 1 top strawberry sold in California. About 30 percent of the state's 36,000 acres of strawberries are planted with Monterey, said Research Associate IV Glenn Cole.
The Strawberry Breeding Program studies berry genetics to find traits governing qualities such as flavor, drought tolerance, disease resistance, yield and fruit quality. Using natural breeding techniques, the program then creates new strains for growing by conventional and organic farmers in California and around the world, strengthening the state's $2-billion strawberry industry.
In the past three years, the program has released seven new varieties, which were bred for different conditions of daylight and planting time, said program Director Steve Knapp. Another 10 cultivars are being test-grown around the state for possible release. In addition, small farmers in the Davis region are testing several varieties that could supply restaurants, farmer's markets, farm stands and other local outlets.
"That is really exciting for us, because they have great eating qualities, such as improved aroma, and they're designed to help small organic farmers especially," Knapp said. "They will be in future hand-outs at Picnic Day."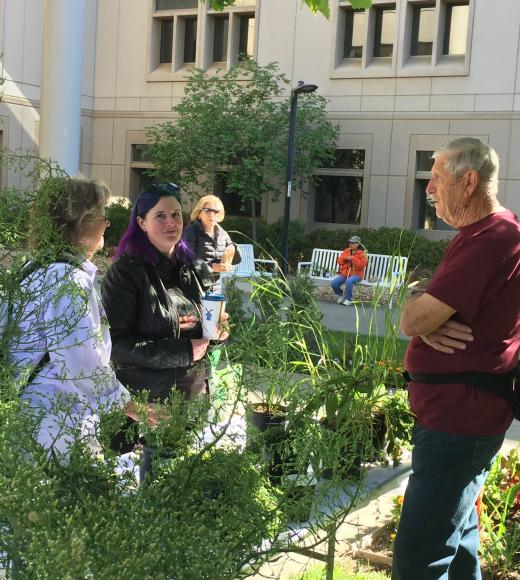 Pet a weed and ID an invasive
The weed doctors will be in from 9 a.m. to 2 p.m. during Picnic Day. Sowthistle and prickly lettuce are among the weeds that you can see. Weed Specialist Guy Kyser will have bunches of pesky plants to help you identify what's in your lawn or creeping into your horse pasture. Bring some examples from your landscaping and learn what you can do about them.
"People with horses or other livestock on small acreage are worried whether invasive plants might be toxic. A lot of people are interested in organic weed control," Kyser said. He and other department faculty and students will be there to advise you.
Often, Picnic Day visitors want to know how they can rid weeds effectively, at low cost and without chemical herbicides, said weed scientist Brad Hanson. In the case of stubborn perennial pests, the department's weed doctors can also recommend an effective herbicide.  Visitors can take home information sheets describing pests and guides from the University of California's Statewide Integrated Pest Management Program. Weed doctors also can point visitors to helpful books, local resources such as a UC Master Gardeners group, and online resources, Hanson added.
Faculty with the Weed Research and Information Center enjoy meeting people and hearing about their weeds. A memorable conversation, Hanson recalled, went like this: "Hey, this one shouldn't be called a weed! If you pick it when it's tender, you can eat it in a salad." To that, the weed doctor responded, "You can eat any weed, but some of them you only eat once!"
Planning your day and COVID-19 precautions
Visitors: Please keep everyone at our event safe by reading the university's COVID-19 precautions and taking the Daily Symptom Survey before entering any buildings. Wearing masks indoors, regardless of your vaccination status, is "strongly recommended" by the Yolo County Department of Public Health.
Learn more about Picnic Day and plan your visit. Here's the schedule of events; see page 8 for the Children's Discovery Fair.
Tags