Weed Management in Specialty Crop Production (video #7 of 26)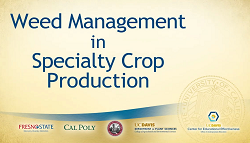 Competition from weeds can result in yield losses in California's specialty crop systems. Weeds can also harbor pests and diseases. Weed management is an important component of vegetable production systems to maintain sustainability. Weed specialist Steve Fennimore (Department of Plant Sciences, UC Davis, and UC Agriculture and Natural Resources) is featured in this video, and addresses the use of herbicides and hand labor, along with the cost of weed control.
This is Video #7 in a series of 26 videos that are posted weekly, starting May 11, 2019.
The videos on this YouTube playlist were created through the efforts of instructors at four universities in California where courses in vegetable crop production are offered and where many of the students who will become the next generation of agricultural production system leaders in California are being trained. The universities are the University of California, Davis; California State University, Fresno; California State Polytechnic University San Luis Obispo; and California State University, Chico.
Jeff Mitchell, faculty member and Cooperative Extension specialist in the Department of Plant Sciences, UC Davis, managed the series.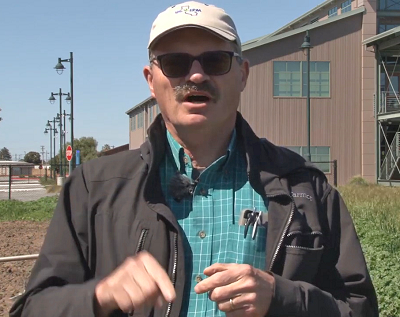 Prior videos in this series
(Article by Ann Filmer, Plant Sciences)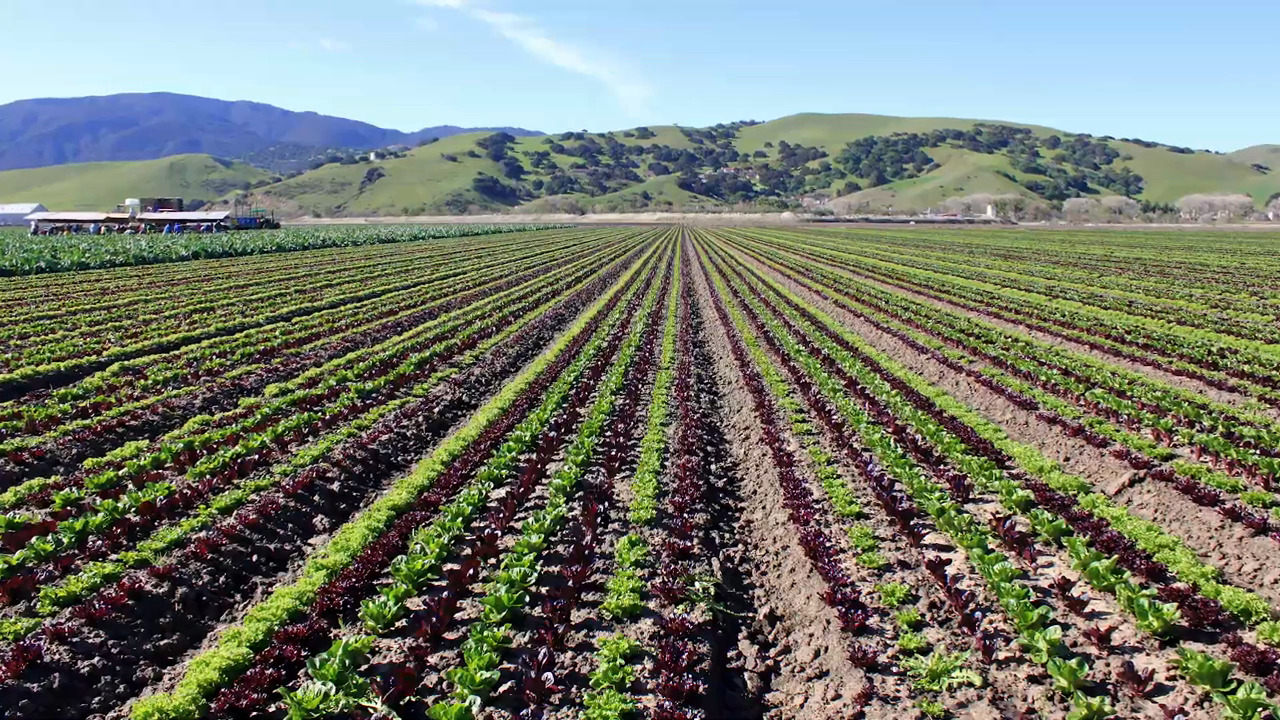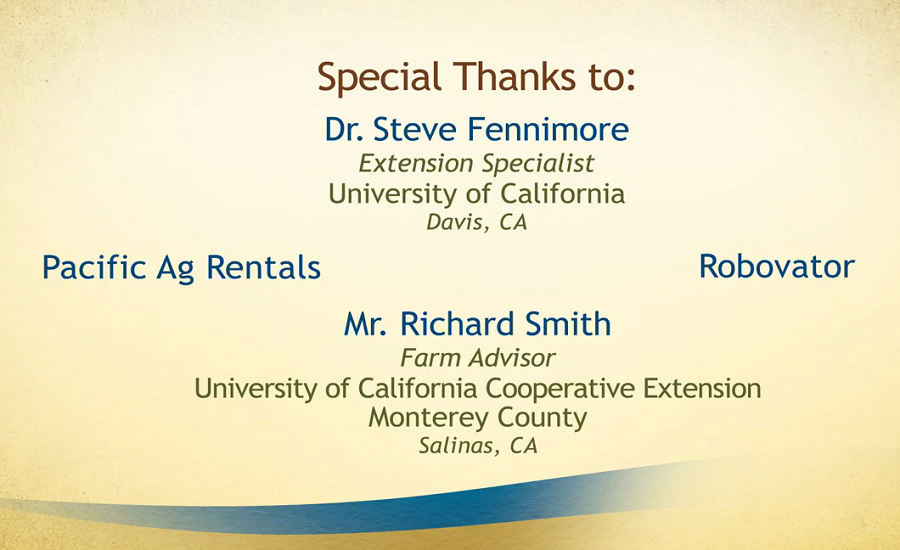 .
Primary Category
Tags