Would You Eat Ugly Produce? Beth Mitcham Explains Quality
In a Good Morning America (ABC News) article and video, postharvest specialist Beth Mitcham, a faculty member in the Plant Sciences department at UC Davis, compares quality and cost of "imperfect" fruits and vegetables in home delivery services to store-bought produce.
Shortened GMA article:
Food delivery services will bring just about anything to your door these days. Now, some food delivery services promise to bring you so-called "ugly produce."
The companies are selling zucchini that will never make it to the store and cauliflower that might have been left in the field — all because they don't hit an aesthetic standard. These services are also promising to help reduce food waste, something they say is good for the planet and for farmers.
ABC News' Becky Worley points out she thought they would receive more deformed produce, but it turns out most of the produce was rather pretty.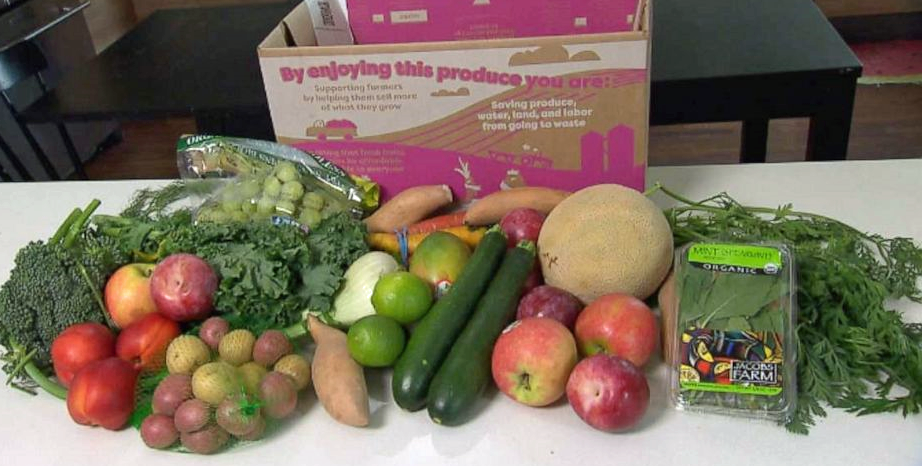 To do a quality comparison, we brought in Dr. Beth Mitcham of the University of California, Davis plant sciences department, and she looked at the box from Imperfect Foods.
She finds the nectarines to be slightly smaller than the store-bought ones, "So size is a big one for grading fruit and small fruit is really hard to sell because most buyers don't want it. Now, sometimes, small fruit is going to taste just as good."
As for the limes we receive in the box, the store-bought ones are greener than the Imperfect Foods ones, but Mitcham points out that doesn't always matter.
"This is a great product for Imperfect Foods because they're heavy and I can tell they have a reasonable amount of juice in them," she says.
In a complete reversal of what our testers thought they would be getting, they found most of the so-called ugly produce was barely different from the store produce.
When asked if she's surprised by the results, Mitcham says, "I think for the consumer it's a good deal and, of course, it's something you can feel good about buying."
But what about cost?
Even with delivery built into the cost, all three ugly produce services were less expensive than the store.
Worley points out it's all really close in price, quality, delivery and choice, while Mitcham adds, "To me, it says this is something worth trying."
 (Read the full article, by Sarah Messer. Edited by Ann Filmer, Plant Sciences, UC Davis. October 14, 2019.)
View the GMA Video here
Primary Category
Tags