Fischer remembered for rice research
IWSS confers international achievement award for weed scientist
Albert Fischer, a professor emeritus of weed ecophysiology in the UC Davis Department of Plant Sciences, was recently named recipient of the Outstanding International Achievement Award by the International Weed Science Society.
Shortly after the award was announced, Fischer passed away on Nov. 22 in Davis, Calif. He was 72. Former student Whitney Brim-DeForest accepted the award on Fischer's behalf at the society's quadrennial meeting Dec. 8 in Bangkok.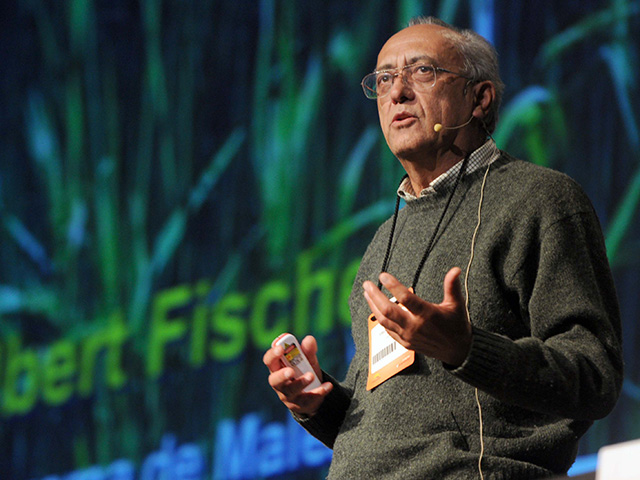 "Albert set me on the path to my current career," wrote Brim-DeForest, now the UC Cooperative Extension advisor for Sutter and Yuba counties. "He left huge shoes to fill in the California rice industry in weed science. I am so honored to be able to accept the IWSC award on his behalf."
Former student Dave Cheetham remembered Fischer for his strong leadership, work ethic and dedication, which Cheetham credited with his own success. "Even more important were our personal times together and the great friendship we built – fishing in streams in Northern California, working on his boat on the weekends, the great lunches and schooners of beer at Sudwerk Brewing Co. and even an elaborate trip to Italy to present our work on geneflow in rice," wrote Cheetham, now a  marketing and research manager for Helena Agri-Enterprises, LLC.
Students and colleagues remembered Fischer for his sense of humor, his ability to put people at ease and his powerful mentoring. "As his student, I always felt he wanted the best for me, and he never doubted my abilities, pushing me to try things I thought I couldn't do," Brim-DeForest added.
Passion for the world's needs
Born in Montevideo, Fischer earned his bachelor's degree in crop science and animal husbandry from the University of the Republic of Uruguay; and his master of science and Ph.D. from Oregon State University in crop science. He had a lifelong passion for ending hunger in developing countries and collaborated extensively with colleagues around the world.
He started his career in weed research and extension at the Plant Protection Center, Uruguay, in 1975. He was a professor at the Autonomous University of Chapingo, Mexico, from 1979 to 1981. He was a rice and weed physiologist at the International Center for Tropical Agriculture (CIAT) in Cali, Colombia, from 1989 to 1996. During that time, he also was a visiting weed biologist at North Dakota State University, Fargo.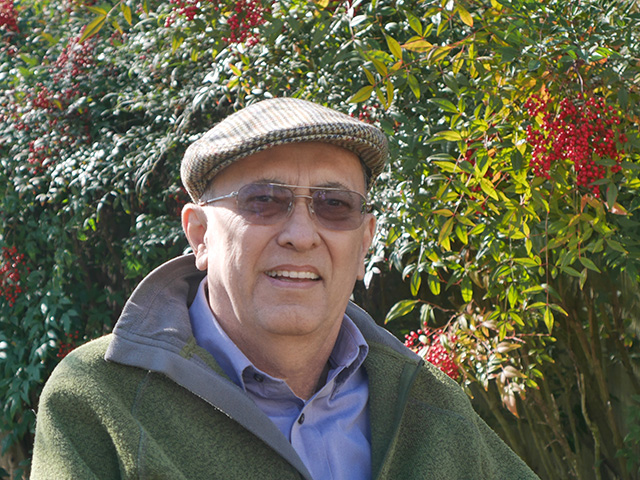 Fischer joined the faculty at UC Davis in 1997 and spent his time there specializing in weed ecology, competition of weeds in rice and integrated weed management until his retirement in 2016. During that period, he mentored more than 15 graduate students and six postdoctoral researchers, and he hosted short-and long-term visiting scholars from many countries. Fischer and his colleagues published more than 80 papers in peer-reviewed journals and more than 300 non-refereed scientific documents, reports, and presentations at scientific meetings. His writings were mostly in the areas of weed physiology and management.
His research and scientific service were highly regarded, both in California and internationally. He held the Melvin D. Androus Professorship for weed research in rice for most of his career. In 2017, the Cooperative Rice Research Foundation awarded him the Marlin Brandon California Rice Industry Award for his impact on weed  management. His peers elected him vice-president of the IWSS, which he served as president in 2014. His students and colleagues remember him as a good scientist and collaborator, an outstanding mentor, and a man of sharp wit and humor.
Fischer spoke English, Spanish, German and French, and had a working knowledge of Portuguese and Italian. He was known for his love of sailing, reading, music and other hobbies. More recently, he enjoyed editing and sharing his lifetime of photography from numerous trips to Africa, Central and South America, Europe and Asia.
UPDATE: Memorial service and photos
Fischer is survived by his wife, Madeleine, and sons Patrick and Eric.
A celebration of life will be at 11 a.m. Saturday, Feb. 11, at the Walter A. Buehler Alumni Center on the UC Davis campus.
Attending IN PERSON
Saturday, February 11, 2023

11:00 AM-1:00 PM

(PST)
Buehler Alumni Center, UC Davis (530 Alumni Lane, Davis, Calif.)

Parking on the UC Davis campus is free on the weekends.
Attending VIRTUALLY
To attend the Celebration of Life virtually via Zoom, please CLICK HERE TO REGISTER. After you register, you will receive a confirmation email with the webinar link.
For those not able to attend in person, if you would like to share a couple of thoughts about Dr. Fischer, you can send a short video (1-3 minutes) to Gale Perez (

gperez@ucdavis.edu

) by 12 p.m. (PST) Monday, Feb. 6. The videos will be played during the celebration of life. In the video, please be sure to tell us your name and your relationship to Dr. Fischer.
If you have photos you would like to share, you can send them to Gale Perez (gperez@ucdavis.edu) by 12:00 noon (PST) on Mon., Feb. 6, 2023.
An online obituary includes additional photographs from Fischer's life.
Scholarship honoring Fischer established
The International Weed Science Society has set up the Albert Fischer Scholarship Fund in Fischer's memory. It's main purpose is to support an excellent weed science student to participate in the International Weed Science Congress. In lieu of flowers, the Fischer family asks that contributions be made to the scholarship fund. Contributions can be made here using PayPal, credit card or debit card.
Media Resources
Trina Kleist, tkleist@ucdavis.edu, (530) 754-6148 or (530) 601-6846
Primary Category
Secondary Categories
Tags