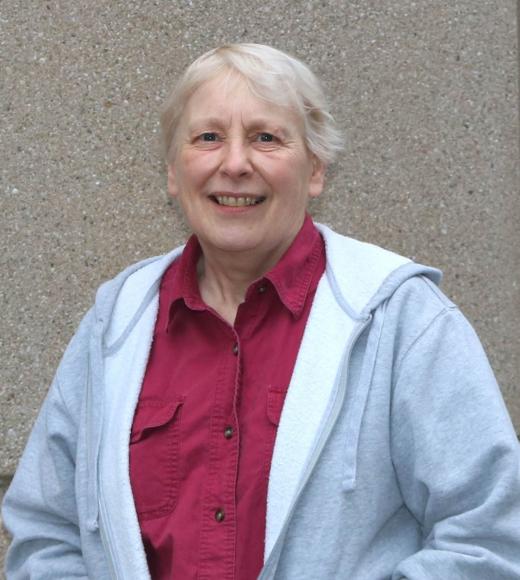 213 HUNT
UC Davis, One Shields Ave, Davis CA 95616
Bio
Education: 
Ph.D., University of California, Davis; Botany, 1979

M.S., University of California, Davis; Plant Physiology, 1974

B.S. (with honors), Oregon State University; Botany, 1973

Postdoctoral Fellow, University of Manchester, UK, 1979ñ80, Plant Morphogenesis
Research interests and expertise: 
Knowledge of crop plant structure and development is important to growers, processors, and researchers. Ultimately, consumers benefit from lower costs, higher quality products and fewer environmental costs of production. Similarly, attempts to evaluate evolutionary modifications or adaptations, to target physiologically important sites in harvestable plant organs, and to assess the effects of breeding and genetic modifications on plant structure and function all depend on a fundamental knowledge of plant anatomy and morphogenesis.  Research subjects in my lab include or have included collaborative investigations of cotton fibers and textiles, bean leaf development, tomato leaf structure, spinach leaves, almond seeds, processed onions and persimmons, Durum wheat spike development, Ginkgo shoot architecture and development, and Selaginella branching and organ determination. Light and scanning electron microscopy, immunocytochemistry, and microtechnique of fresh, frozen and paraffin and resin-embedded samples are the primary techniques used and taught. 
Current projects: 
Spike development in flowering mutants of Durum wheat (collaboration with Dubcovsky lab) doi/10/1073/pnas.140979511

Shoot apical meristem organization and growth in Coast Redwood as related to somatic mutation (Plant Biology Graduate Group Ph.D. student Zane Moore)

Bending responses of Ginkgo seedlings to gravity and auxin

Root development in almond and pistachio in relation to nutrient status and stress (collaboration with Drakakaki lab)

Development of stress-tolerant germ plasm for wheat and cotton; leaf wettability and self-irrigation (USAID collaboration with Univ. of Agriculture Multan, Pakistan)
Current teaching: 
Evolution and Genetics, Plant Biology Core Course series; PBI 200A (5 units) (fall quarter) (co-instructor)

Plant Morphology and Evolution; PLB 116 (5 units) (winter quarter)
Outreach and Extension:
Campus and media contact for general botanical information
External activities that contribute to scholarship:
Associate Editor, Phytomorphology: An International Journal of Plant Morphology
Associate Editor, Acta Societatis Botanicorum Poloniae; Warsaw
Publication Ethics Committee, The American Journal of Botany
Prizes, Awards, Honors:
Distinguished Fellow (Merit Award), Botanical Society of America, 2010

Fellow, Linnaean Society of London
Social media links: 
Keywords:  
Structure and development of crop plants

Plant anatomy

Plant morphology

Shoot apical meristem structure and development

Microtubule cytoskeleton

Gravitropism of gymnosperm seedlings

Auxins and plant morphogenesis

Cotton fibers

Postharvest defects in almond seed coats

Effects of postharvest processing on plant tissues

Angle meristem development

Shoot branching in early divergent vascular plants

Scanning electron microscopy of wheat spikelets

Leaf surface morphology and postharvest quality of leafy vegetables

Branch architecture

Wood anatomy
Tags