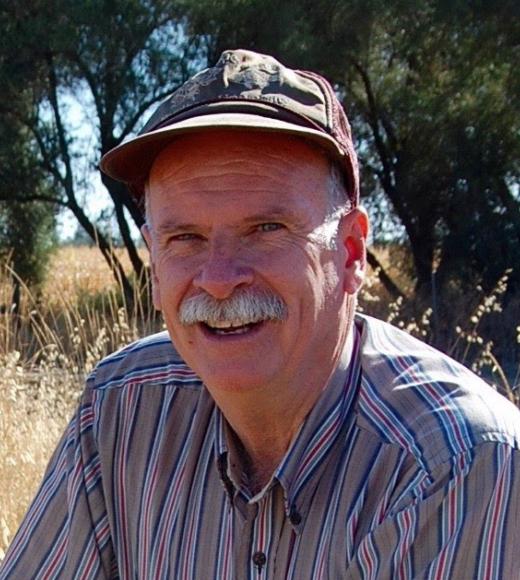 Position Title

Professor and Restoration Ecologist
2234 PES
University of California, Dept. Plant Sciences, Davis CA 95616
Bio
Education: 
Ph.D., University of Pennsylvania; Biology, 1981

B.A., University of Chicago; Biology, 1975
Research interests and expertise:
I have broad interests in plant population and community ecology, including 40 years of research in Africa. For the last 25 years, I have been involved with more applied research at the community and landscape scales in California and Kenya. My current research projects are related to the ecology, management, restoration, and conservation of human-dominated landscapes. In the United States, my lab group's restoration research program has been a balance of conceptual research centered on the theme of the effects of contingency in restoration ecology, and applied research emphasizing stakeholder issues, in ecosystems ranging from California grasslands, forests, and chaparral to biomes in Washington, Oregon, Utah, Mexico, Haiti, Brazil, France, and Peru. In Africa, our Kenya Long-term Exclosure Experiment (KLEE) uniquely examines the separate and combined effects of livestock and wildlife on a rangeland ecosystem in East Africa.
Current projects: 
Current teaching: 
Plant Communities of California; PLS 147 (spring quarter)

Plant Communities of California field course; PLS 147L (spring quarter)

Foundations of Restoration Ecology; ECL 290 (alternate spring quarters)

Restoration Practicum (Instructor of record); PLS 164 (fall, winter, spring quarters)
Outreach and Extension:
Maintain the restecol listserv (over 350 subscribers), a local and regional clearinghouse for restoration meetings, jobs, and volunteer and internship opportunities, with hundreds of postings each year.
External activities that contribute to scholarship:
Associate Editor, Ecology and Ecological Monographs

Scientific Advisory Board, Mpala Research Centre, Laikipia, Kenya

Coordinating Committee, Prairie Fork Conservation Area, Missouri
Prizes, Awards, Honors:
Distinguished Teaching Award for Graduate and Professional Teaching at UC Davis, 2015
Keywords:
Plant population ecology

Community ecology

Restoration ecology

Conservation biology

Human-dominated landscapes

Savanna

Grassland

Rangeland

Forest

Plant-animal interactions
Tags