Ivan Buddenhagen, specialist in international ag development, dies
60-year career spanned the globe
Ivan William Buddenhagen was born in Ventura, Calif., in 1930 to Harold J. Buddenhagen, a petroleum geologist, and Pearl M. Buddenhagen, a teacher and homemaker. He died at his Davis, Calif., home on July 9, 2022. He would have approved of his simple coffin, crafted of pine that had been felled by drought and beetles, and adorned with messages and drawings from his beloved family.  A sprawling bouquet of his favorite plants, including banana, served as a botanical mantle atop his coffin.
Buddenhagen's 60-year career in the world of agriculture started with his education at Oregon State University, where he received a B.S. in botany, an M.S. in plant pathology, and a Ph.D. in plant pathology, plant breeding and genetics.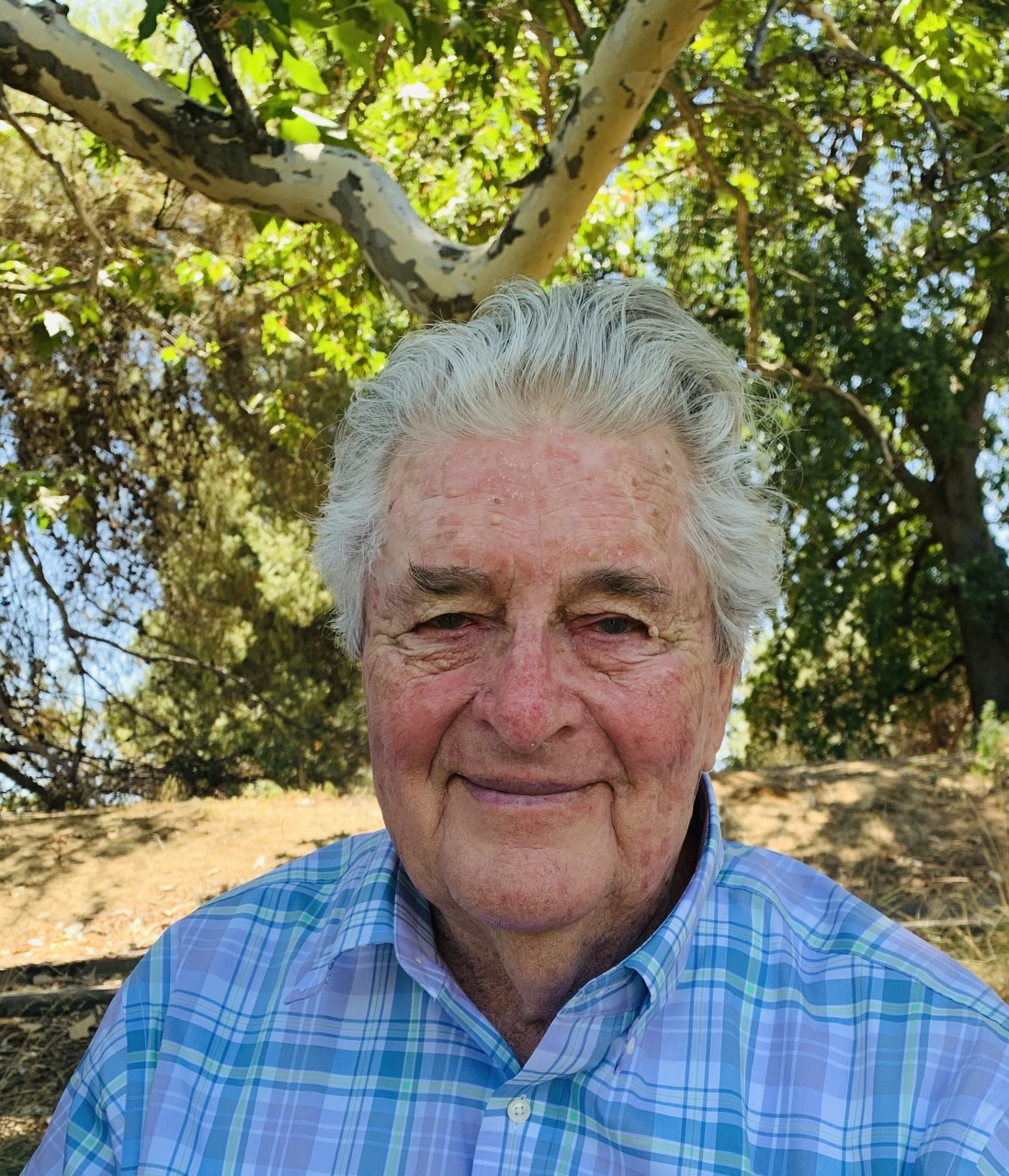 He and his first wife, Marybeth Webster, and two young daughters, Becky and Sarah, left Oregon for Costa Rica in 1957 where he worked for the United Fruit Company on diseases of banana. After a year there, they moved to Honduras where, in the next five years, he would discover the origin and biology of moko disease in bananas. Two sons, William and Evan, were born during this period. He and Marybeth ended their marriage in 1966.
From 1964-1974, Buddenhagen was a professor in the Department of Plant Pathology at the University of Hawaii, and department chairman from 1966-70. He developed a full virology facility, expanded research on banana diseases, and helped establish a new plant sciences building with modern facilities for plant pathology.
While on sabbatical leave from UH from 1971-72, he was with the East Pakistan Rice Research Institute until the Indo-Pakistani War of 1971 led to his departure from Dacca. After leaving Dacca, he married Evelyn Kojima in Switzerland and joined the International Rice Research Institute at Los Baños, the Philippines, for several months. He later coordinated research on rice disease for the All-India Coordinated Rice Improvement Project in Hyderabad, India.
After a brief return to UH, he joined the International Institute of Tropical Agriculture, in Ibadan, Nigeria, from 1975-80. As director of its Cereal Improvement Program, he led an international research program on rice and maize that produced varieties and hybrids now widely grown across Africa. Of particular interest was a major viral disease of maize, maize streak virus. In 1986, IITA received the King Baudouin International Agricultural Research Award for its accomplishments on this disease.
After six years at IITA, Buddenhagen and his family moved to Davis, where he joined the Department of Agronomy and Range Science. He was one of four professors appointed to emphasize international agriculture in the College of Agricultural and Environmental Sciences. He was invited to lead the food legume program; his efforts led to new disease-resistant varieties of chickpeas, cowpeas, lima and common beans.
His retirement from UC Davis in 1994 did not end his professional activities. He dedicated his efforts to the pathogenesis and integrated control of major diseases threatening bananas in Indonesia with private funding from the Nunhems Foundation. He was particularly concerned about the devastating blood disease in cooking banana. Its discovery in Sulawesi in 1905 and its spread by insects through the male flower bud had been reported by Dutch scientists. Buddenhagen found budless mutants that are available today to smallholder farmers of Indonesia.
The bucolic family farm in Oregon became the site of a new project with garlic. To reduce viruses that are transmitted through clonal propagation and to encourage the availability of new germplasm, he obtained true garlic seed through hand pollination. After a few years, he was able to provide true garlic seed from about 30 varieties to other eager garlic breeders in several countries.
An obituary gives only a glimpse into a life. Buddenhagen impacted science in international agriculture, as well as the lives and careers of countless young scientists. He was also deeply interested in the history and cultures of the many countries where he worked. He was a dedicated gardener, farmer, traveler, sailor, photographer, hiker, camper and plant lover.
Buddenhagen is survived by his wife of 51 years, Evelyn; his daughter Becky and her son Christopher (Alina Jimenez) and their children, Aaron and Graciana; his daughter Sarah and her children, Russell and Felicia; daughter Leilani (Luke Sires) and their sons Ronan and Soren; daughter Jennifer (Kevin Wiesmann) and their children Alika, Kaiya, and Mikah; and son Evan. His oldest son William preceded him in death in 2015.
Gifts in Buddenhagen's memory may be sent to the UC Davis Botanical Conservatory at https://give.ucdavis.edu/go/botanicalconservatory; or to Yolo Hospice at https://yolocares.org/give.
Media Resources
Trina Kleist, tkleist@ucdavis.edu or (530) 601-6846.
Primary Category
Secondary Categories
Tags