Melotto Lab wins safety award
Grad students lead cooperative effort
A student-led effort in the Melotto Lab has earned a 2022 Lab Safety Award from UC Davis Safety Services office. "Their vigilance and commitment to safety have resulted in zero findings during lab inspections for two years running," the safety office said.
Researchers at the lab study how plants defend themselves against attack by microbes, and from that knowledge, how to make our vegetables more resistant to potentially lethal bacteria such as E. coli and Salmonella. Every year, tens of thousands of Americans get sick from eating food contaminated with such pathogens. Consequently, the researchers work with material posing biological, chemical and genetic hazards, putting the lab at a Biosafety Level 2, as defined by the U.S. Centers for Disease Control and Prevention.
"The lab has to be perfect, as clean as possible," said Adrian Sbodio, who lent his safety expertise as manager of the postharvest facility next to the Melotto Lab. "You have to have a mindset that, every day, if something goes wrong, someone can get sick."
Nearly six years ago, graduate students Gabrielle Rossidivito and Jirachaya Yeemin took on the challenge of keeping the lab's practices up to the university's highest standards for biological, chemical and recombinant DNA safety. Madeleine Macconnell joined the team last year of keep up with the safety demands of this large research group. The work of these safety officers includes studying safety protocols, training new personnel, documenting their practices, writing reports and preparing for frequent inspections.
Everyone involved in safety
Professor Maeli Melotto attributed the team's success to their peer-based approach, which results in cooperation and open communication to maintain a safe environment for everyone. "I encourage students to take leadership roles within the group. That's very important," Melotto explained. "That helps everyone to be more involved and create a sense of community in the lab."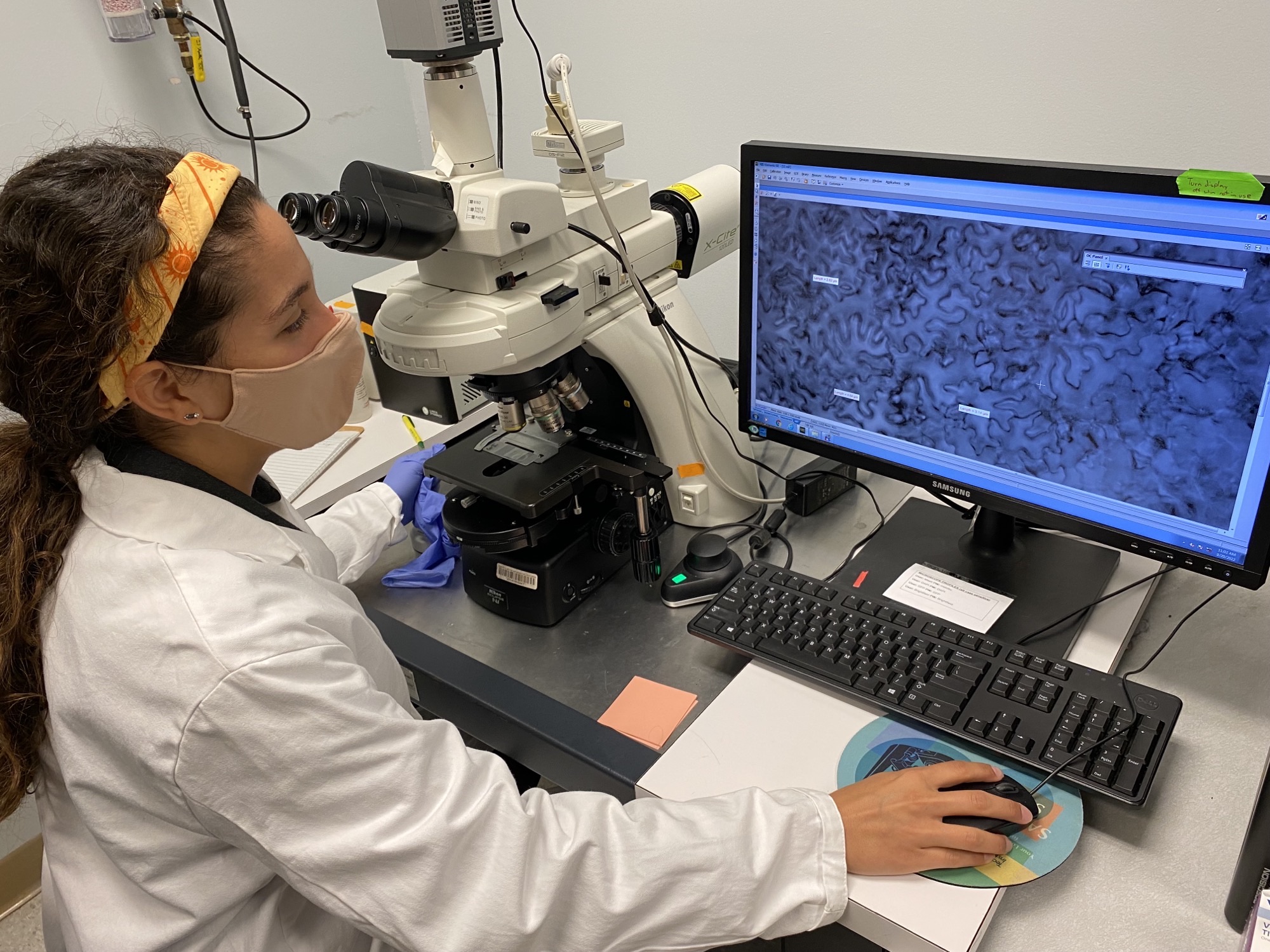 It's the first time a lab in the Department of Plant Sciences has won this award, Melotto added.
"A big thank you to the entire lab for being conscientious about safety protocols. It's a group effort to keep the lab safe," Rossidivito said. "And having diligent scientists in the lab makes the safety team's job much easier!"
Related links
Read the award announcement by UC Davis Safety Services:
https://safetyservices.ucdavis.edu/units/ehs/research/laboratory/safety-awards/melotto
Read about research at the Melotto Lab: https://melotto.ucdavis.edu/
Media Resources
Trina Kleist, tkleist@ucdavis.edu, (530) 601-6846 and (530) 754-6148
Primary Category
Secondary Categories
Tags