Shea Tree DNA Decoded, Paving Way to Speed up Growth
Sequenced genome could be boost to Africa's "shea belt"
UC Davis played a key role in international research that has decoded the shea tree genome, potentially paving a way for breeding that could help speed up production of the African crop that serves as a vital nutritional resource, cosmetic additive and cocoa substitute.  
News of the advancement was published in a special issue on orphan crops in the journal Frontiers in Plant Science and is significant because it could help farmers, who are mostly women, in Africa's "shea belt" increase productivity and economic return.
Work was done across the world in Ghana, Kenya, South Africa, Belgium and the UC Davis Seed Biotechnology Center, which participated as part of the African Orphan Crops Consortium (AOCC).
"The thing we're really excited about are the health benefits around shea," said Allen Van Deynze, director of the Seed Biotechnology Center and associate director of the Plant Breeding Center in the Department of Plant Sciences.
A key finding is that shea has from two to five copies of genes for omega 3 and other beneficial fatty acids that gives the oil its health benefits, said Van Deynze, who is also scientific director of the African Orphan Crops Consortium (AOCC).
Shea tree a key crop
Shea tree oil is second only to palm oil in terms of crop importance in Africa and the trees are found in semi-arid areas spanning some 3,700 miles from Senegal to South Sudan. Shea is essential for nutritional security of these countries.
While Shea butter is widely known for its use in lotions and other cosmetic products, the fruits are also rich in protein, sugar, calcium and essential fatty acids and harvested when food sources are less plentiful.
But the trees can take 10 to 25 years to flower and are typically harvested in the wild, not planned orchards. Their numbers have been dwindling, replaced by cashew and mango crops or harvested for wood.
By decoding the DNA sequence scientists should be able to identify genes to speed up flowering and production of high-energy nutrients, making crops more profitable and valuable to manage without a long wait, Van Deynze said.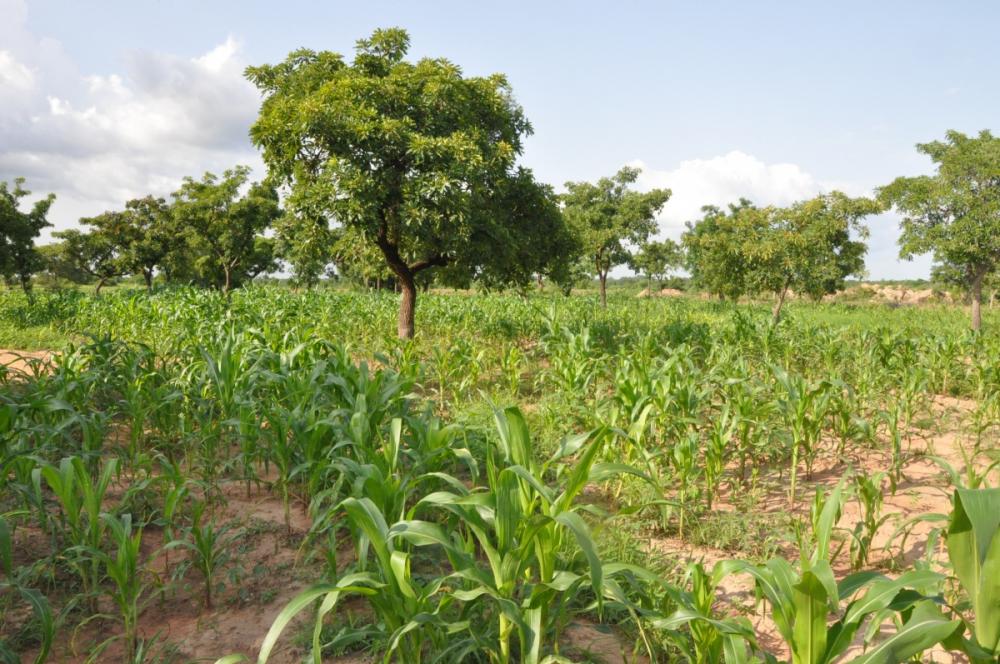 Early flowering
They could also help identify early flowering trees in the field that could have the most beneficial fruit and high yields.
Next steps include identifying what genes are best to select for. "You have to understand which genes are linked to desirable traits," he said. "With that information, breeders can dramatically increase genetic gain and timelines for improved varieties."
Worldwide collaboration
The UC Davis Plant Breeding Academy is a founding partner of the consortium, which leads training of African breeders on how to use genomic tools for plant breeding of African crops.  Genome sequencing for the study was done at the UC Davis Genome Center.
"This project is a perfect example of how an uncommon collaboration like the African Orphan Crops Consortium can achieve common goals," said Van Deynze.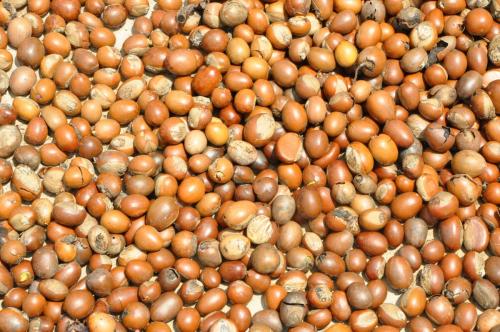 After harvesting, the fruit is washed and dried in the sun. Photo Credit: Iago Hale / UNH
The AOCC provides training for African plant breeders to help them develop improved crops in 29 African countries in an effort to eradicate stunting, which is caused by malnutrition and other factors that can lead to inhibited growth and development in children.
Research was led by Iago Hale from University of New Hampshire, Yves Van de Peer from University of Ghent, and Van Deynze from UC Davis.
Research was also conducted by Cocoa Research Institute of Ghana, Ghent University, International Livestock Research Institute, Nanjing Agricultural University, University of Ghana, and University of Pretoria, Vlaams Instituut voor Biotechnologie, Pacific Biosciences, Phase Genomics and World Agroforestry.
Primary funding came from the Basic Research to Enhance Agricultural Development program, which is jointly financed by the National Science Foundation and Bill & Melinda Gates Foundation. The UC Davis Seed Biotechnology Center provided supplementary funding, as did other organizations.
Primary Category