Two UC Davis graduate students named Borlaug Scholars
Graduate students Amy Groh and Kimberly Gibson of the Department of Plant Sciences at the University of California, Davis have been selected as 2021 Borlaug Scholars by the National Association of Plant Breeders. Twenty-four students in total were named, with six undergraduates and 18 graduates making the list from universities across the country.
The Borlaug Scholars program seeks to strengthen the plant breeding profession by supporting each scholars' attendance to the annual NAPB meeting. This year, with the ongoing COVID-19 pandemic, they received free registration to the digital event, which will run Aug. 15-19.
In addition, each scholar is paired with an NAPB member, who will serve as their mentor throughout their year as a Borlaug Scholar.
The program honors Norman Borlaug, an American agronomist and Nobel Peace laureate who led the "Green Revolution" initiatives of the mid-twentieth century that resulted in extensive increases to agricultural production worldwide. His efforts are credited with saving hundreds of millions from starvation.
For Groh and Gibson, they are thrilled to be recognized as Borlaug Scholars. They see the program not only as an opportunity to build their future but as affirmation that they are developing leaders in their field.
Amy Groh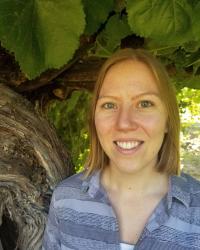 Groh is a fifth-year doctoral candidate focused on the genetics of water stress tolerance in tomatoes. She is studying under Dina St. Clair, a professor of plant breeding and genetics in the Department of Plant Sciences.
Her current research is on QTL mapping water stress tolerant traits on the short arm of chromosome 9. Groh is also working on an introgression project for the modern crop tomato with Solanum habrochaites and Solanum pennellii, two wild varieties that have greater drought resistance but lower productivity rates.
However, the road to plant breeding has not always been easy for Groh, who mentioned imposter syndrome as an issue throughout her ongoing grad program at UC Davis. But that's part of what makes her Borlaug Scholar distinction so special. 
"It helps me find a place where I fit in," Groh said. "This committee has recognized the hard work I have done so far and my potential as a future plant breeder."
Groh will be mentored by Jennifer Petersen of Bayer Crop Sciences. Through the mentorship, she hopes to gain experience in a professional research environment and to prepare herself for a potential career as a breeder in the seed industry.  
Kimberly Gibson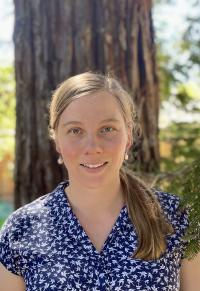 A fifth-year doctoral candidate, Gibson studies lima beans under Distinguished Professor Paul Gepts. One of her current projects examines the effect of domestication on cyanogenesis through a genome-wide association study in Mesoamerican lima beans.
Ultimately, she wants to improve lima bean's inherent defense against the herbivorous lygus bug – thus decreasing the need for pesticides – by using traditional breeding techniques.
Gibson will be paired with Mark Sorrells, a professor of plant breeding at Cornell University who is famous for pioneering the field of genomic prediction. This mentorship is very exciting for Gibson, who would like to employ genomic prediction in her future research.
"I am delighted  to have been paired with Professor Sorells," Gibson said. "I look forward to learning more about his impressive career and hope he will offer a fresh perspective on my own work while also challenging me to think critically about how best to achieve my own goals."
On her selection as a Borlaug Scholar in general, Gibson described it as a long-held dream that she had arrived in.  
Congratulations to both Amy Groh and Kimberly Gibson on being selected as Borlaug Scholars.
Primary Category
Secondary Categories
Tags