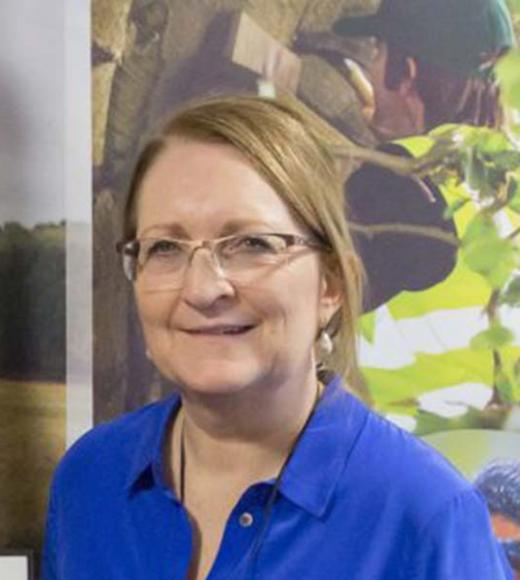 Position Title

Professor and Department Chair, Department of Plant Sciences
Unit

Faculty

Department Chair

Plant Sciences Executive Committee - Chair
1210 PES
UC Davis, One Shields Ave, Davis CA 95616
Bio
Research interests and expertise: 
Plant adaptation to the changing environment, particularly high CO­2 using naturally high CO2 springs as a proxy for future change, unravelling plastic and adaptive mechanisms using the wide genomics toolbox linked to phenotypic analysis.

Developing sustainable solutions for a future low-carbon society using green plants. We focus on fast-growing woody feedstocks, such as poplar, to deliver the biomass required globally to ensure Biomass Energy with Carbon Capture and Storage (BECCS). Our interest spans functions genomics, gene editing, through to greenhouse gas balance and sustainability of the supply chain. We work on ecosystem services, to value the true impact of the move to a low carbon economy.

Improvement and sustainable intensification of leafy green crops, particularly watercress and lettuce. We have developed the world's first mapping population of watercress and use quantitative genomics to unravel the complexity of traits for nutrient densification, anti-cancer properties, plant architecture for mechanical harvesting, and vertical indoor urban farming.
Current projects:
Current teaching: 
Botany and Physiology of Cultivated Plants, PLS 002 (winter quarter)

Horticulture and Agronomy Graduate Teaching
External activities that contribute to scholarship:
Member of the board, Californian Crop Improvement Association
Trustee and owner of Annals of Botany Company, responsible for the development of journals that support Plant Sciences – Annals of Botany, Botany One, Botany Too, AOB Plants, Plants in-silico

Member of Expert Advisory Group, Committee on Climate Change (CCC), Bioenergy Strategy, UK

Professor, Plant and Environmental Science, University of Southampton, UK

Chair and Director, Vitacress Conservation Trust

Member of the Research Excellence Framework (REF) Assessment Panel to assess UK research quality, sub-panel 5, Biological Sciences
Prizes, Awards, Honors:
Fellow of The Royal Society of Biology – FRSB, 2014
Team Member: BIG IDEAS - SMART FARM
Social media links: 
Keywords:
Poplar

Trees

Plant breeding

Lettuce

Leafy greens

Stress biology

Watercress

Bioenergy sustainability

DNA

GWAS

Genomics

Ecosystem services

Water relations

Bioenergy crops

Greenhouse gases

Postharvest

Transcriptomics

Leaf microbiome

Soil microbiome

Sustainable intensification
Tags