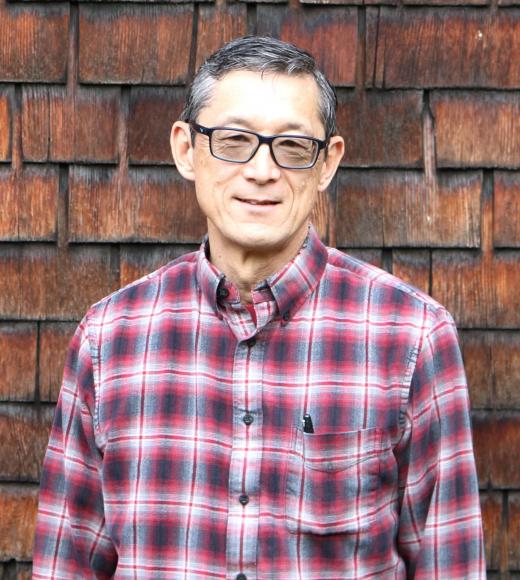 Position Title

Professor of Cooperative Extension (Appt. with Landscape Architecture Program in Human Ecology Dept)
1108 ENV HORT
UC Davis, One Shields Ave, Davis CA 95616
Bio
Education (list each degree, the university from which it was received, the year, and the subject/major): 
Ph.D., University of California, Davis; Ecology, 2002

Certificate, University of California Davis; Program in College Teaching, 1989

M.S., University of California, Riverside; Plant Sciences, 1976

B.S., California Polytechnic State University, San Luis Obispo; Ornamental Horticulture, 1974
Research interests and expertise: 
All of my work centers on water issues in environmental horticulture. Topics of interest include irrigation efficiency and runoff management. In urban landscapes, studies with which we are involved include the characterization of runoff from residential sources such as describing flow patterns and pollutant constituents with a focus on pesticides. Other projects assess landscape plants for water use and the testing Cotoneaster selections for fireblight resistance. In greenhouse and nursery production systems, projects include describing water use, runoff patterns, and pathogens in runoff water. This also includes the biological treatment of captured runoff water to remove plant pathogens to prepare the water for reuse in irrigation. We are also testing the use of microcalorimetry as a tool to quickly assess plants for tolerance to salinity. We have recently initiated studies on nitrogen budgets in nursery production systems to develop information to inform nitrogen management plans.
Current projects: 
Outreach and Extension:
I am a Co-Director of the UC Nursery and Floriculture Alliance (UCNFA) a UC ANR program that assists county advisors in the development and delivery of outreach and extension activities to greenhouse and nursery growers. In addition, UCNFA annually presents the California Nursery Conference that brings researchers from other universities to share their findings with California growers.
I also serve as an ìacademic resourceî to the Statewide UC Master Gardener Program and provide certification and advanced training classes on water management and diagnosing horticultural problems.
External activities that contribute to scholarship:
Member, California Dept. of Food and Agriculture Nursery Advisory Board

Member, California Dept. of Water Resources Landscape Stakeholder Advisory Group
Prizes, Awards, Honors
Member of USDA NC1186: Water Management and Quality for Ornamental Crop Production and Health,  2017 national winner of the Experiment Station Section Excellence in Multistate Research Award. Experiment Station Committee on Organization and Policy

Curtis J. Alley Award of Merit, International Plant Propagatorsí Society, Western Region, 2015

California Association of Nurseries and Garden Centers Research Award, 2015

California Association of Nurseries and Garden Centers Young Nurseryman of the Year, 1986
Keywords:
Environmental horticulture

Ornamental horticulture

Greenhouse

Nursery

Clean WateR3

Landscape plant irrigation trials

Slow sand filters

Biological water treatment

Nitrogen budget

Irrigation efficiency

Urban runoff
Tags