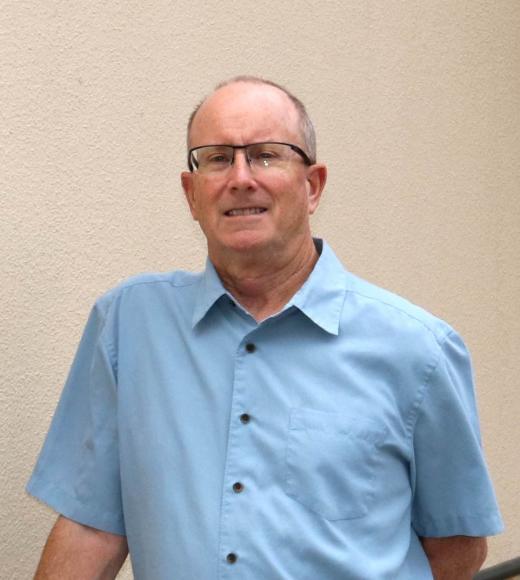 Position Title

Professor and Director of the Strawberry Breeding Program
112 ROBBINS
UC Davis, One Shields Ave, Davis CA 95616
Bio
Education:
Ph.D., University of Nebraska, Lincoln; Agronomy and Plant Breeding, 1983

M.S., University of Nevada, Reno; Plant Science, 1980

B.S., University of Nevada, Reno; Plant Science, 1978
Research interests and expertise:
Our research focuses on the breeding, genetics, and genomics of strawberry, including the development, testing, and deployment of genetically superior cultivars, identifying and understanding genetic factors underlying economically important phenotypes, enabling and applying marker-assisted selection and genomic selection, and advancing high-throughput genotyping and phenotyping approaches in strawberry.
We have ongoing research that focuses on understanding how domestication and breeding have reshaped genetic diversity in strawberry and on identifying favorable alleles in exotic and wild germplasm sources that are not present in elite germplasm sources. Developing an understanding of the genetics of resistance to above-ground and soil-borne pathogens continues to be an important focus of our research, coupled with delivering cultivars resistant to multiple pathogens. Finally, we have research initiatives underway to gain insights into the genetics of consumer- and producer-centric fruit quality traits.
Current projects:
Strawberry Breeding and Cultivar Development, University of California, Davis.

Next-Generation Disease Resistance Breeding and Management Solutions for Strawberry, USDA, National Institute for Food & Agriculture (NIFA), Specialty Crops Research Initiative (SCRI).

Enhancing Resistance to Soil-Borne and Above-Ground Pathogens in Strawberry Through Traditional and Genomics-Enabled Breeding Approaches, California Strawberry Commission.
Current teaching:
Quantitative Genetics; PLS 298, winter quarter
Outreach and Extension:
Our laboratory engages in several outreach activities through the strawberry breeding program.

We conduct on-farm testing of cultivars with commercial growers throughout the state, organize and participate in field days, and attend and present updates at cooperative extension and California Strawberry Commission sponsored meetings.
Prizes, Awards, Honors:
Distinguished Alumni Award, College of Agriculture, Biotechnology, and Natural Resources, University of Nevada, Reno; 2015

Fellow of the Crop Science Society of America, Madison, Wisconsin; 2000

Fellow of the American Society of Agronomy, Madison, Wisconsin; 2000

Paul C. Berger Endowed Chair, Department of Crop and Soil Science, College of Agricultural Sciences, Oregon State University; 1997-2004

Earl Price Award for Research Excellence, College of Agricultural Sciences, Oregon State University; 1994

Alexander von Humbolt Fellowship, Bonn, Germany; 1992

Savery Outstanding Young Faculty Award, College of Agricultural Sciences, Oregon State University; 1990
Social media links:
Keywords:
Strawberry

Fragaria

Genomics

Bioinformatics

Quantitative genetics

Population genetics

Disease resistance

Vegetable breeding

Heterosis

Hybrid breeding

Forensics
Tags