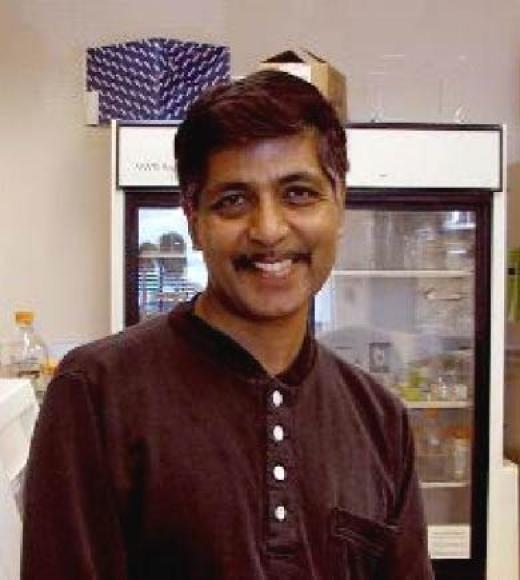 2133 LSA
UC Davis, One Shields Ave, Davis CA 95616
Bio
Education 
Ph.D., Harvard University (U.S.); Biophysics

M.S., Carnegie-Mellon University (U.S.); Physics

B.Sc., University of Poona (India); Physics
Research interests and expertise: 
Embryo sac development:  The embryo sac is the female haploid unit of flowering plant reproduction that produces a seed with embryo and endosperm after fertilization by sperm cells in the pollen. Our lab has identified hundreds of genes required for embryo sac development, including key switches for gametic cell identity. Manipulation of these genes can change embryo to endosperm or vice versa, with potentially major applications for agricultural seed production.
Zygotic transition, pluripotency factors, and apomixis: The fusion of a male gamete (sperm cell) with the female gamete (egg cell), generates the zygote, a single cell that is totipotent, i.e., will regenerate an entire plant. Using rice as a model, we have characterized the early stages of the transition from a fertilized egg cell into a zygote by genome-wide transcriptional profiling. This has led to the identification of putative pluripotency factors, which appear to be under epigenetic controls in the gametes that are currently being studied. At least one of these transcription factors can be manipulated to make parthenogenetic embryos, and potentially, the propagation of hybrids through seeds (synthetic apomixis).
Genomics of host-microbiome interactions:

Crop plants grow in close association with large communities of microbes, collectively called the microbiome, which provide essential nutrients as well as protection from biotic and abiotic stresses. Using rice as a model, we use genomic tools to study microbiome composition and assembly, their modulation by external factors such as drought, and the impact of microbial associations on plant functions and performance.

 
Current projects: 
Embryo sac development:

This research is funded by a grant from the NSF Plant and Fungal Developmental Mechanisms program.

Epigenetics of the zygotic transition and synthetic apomixis:

Supported by grants from the Plant Genome Research Program of NSF and the Innovative Genomics Institute, respectively.

Genomics of host-microbiome interactions:

This project is supported by a grant from the Plant Genome Research Program of NSF.
Current teaching: 
Comparative Genomics; BIS 181 (fall quarter)

Introduction to Genetics Laboratory; MCB 160L (spring quarter)
Outreach and Extension:
Summer internships/training in genomics for students and faculty from two HBCUs: University of Arkansas at Pine Bluff, Arkansas and Langston University, Oklahoma.
External activities that contribute to scholarship:
Editorial boards of Trends in Plant Science (Cell Press), Faculty of 1000 (F1000), and Plant Reproduction (Springer Nature publications)
Prizes, Awards, Honors:
Fellow, American Association for the Advancement of Science

Permanent Member, Asia-Pacific International Molecular Biology Network
Social media links: 
Keywords:
Embryo sac

Zygote

Apomixis

Arabidopsis

Rice

Genomics

Epigenetics

Small RNAs

Microbiomes

Methanogens

Metagenomics
Tags