Drakakaki Lab animation demystifies how plant cells divide
Pioneering model explains basic process of plant life
For the first time, a biophysical model has been created to describe an essential, life-giving process among plants: cell division through the building of a wall that divides the original cell into two daughter cells, called cytokinesis.
In addition, the model's elements are depicted in an animation destined for use in the classroom. Both come from work in the lab of Georgia Drakakaki, a professor in the Department of Plant Sciences. Drakakaki and team began the twin projects in 2018, funded by a $1.2 million grant from the National Science Foundation.
"Often, we talk about cytokinesis, and nobody understands what this is and why this is important, but it's an essential process in the formation of all life," Drakakaki said.
Like dividing a room in a house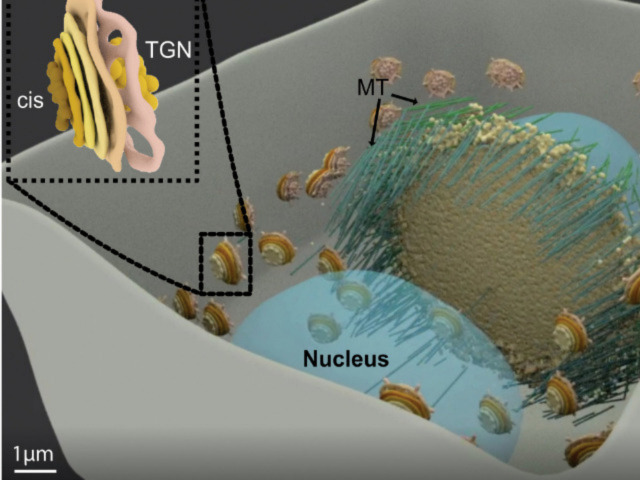 In mammals, a cell divides by pinching itself in the middle and pulling apart into two daughter cells.
In contrast, "for plants, it's like in a house," Drakakaki explained. "You need to separate a big room into two smaller rooms, so you've got to build a wall in the middle." That requires physics: a spreading force that supports the new wall and holds everything up. The dividing cell first arranges little bits across its middle, then fuses them together to grow the new wall, or plate.
Daniel Cox, a distinguished professor emeritus in the UC Davis Department of Physics and Astronomy, and members of his lab collaborated with the Drakakaki Lab to create the model, published earlier this year in Plant Physiology. Former graduate student Muhammad Zaki Jawaid and current grad student Rosalie Sinclair participated in the research.
The process is highly orchestrated, but this new model breaks it down and provides a framework for future discovery. "We anticipate that our model will have a wide application on how membrane structures evolve in the presence of a spreading and stabilizing force, and will shed light on such transitions that occur beyond cytokinesis," Drakakaki said.
Animation: Life as a space ballet
The animation shows how cytokinesis is fundamental to life itself, and makes an abstract concept understandable to a wide audience, Drakakaki said.
Created in collaboration with the Iwasa Lab at the University of Utah, the animation looks a bit like a cross between a ballet and a battle scene from a "Star Wars" movie. Like the biophysical model, the animation can continue to grow as researchers discover new aspects of cytokinesis, Drakakaki added.
The new model already is accelerating that work.
"The larger picture is how cytokinesis is regulated, how it's orchestrated, what are the different components," Drakakaki said. That includes how cells continue to divide – how life sustains itself – even amid stresses such as heat and other conditions that affect development.
"We now have a tool in our hands to test these questions," she said.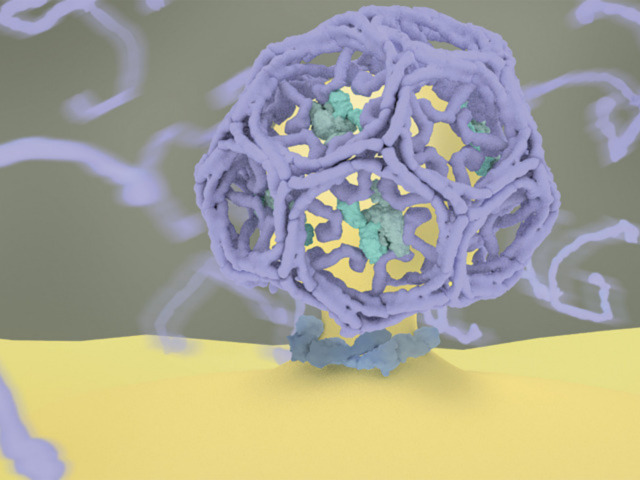 Related links
The pioneering Drakakaki-Cox model of cytokinesis is detailed in "A biophysical model for plant cell plate maturation based on the contribution of a spreading force," in Plant Physiology, published in February.
Drakakaki andcollaborators further untangle the process of building a cell wall in "Plant cytokinesis and the construction of new cell wall," in FEBS Letters, published in June. Sinclair and former graduate student Destiny Davis participated in the research.
Watch the video, take the survey!
Watch the video, then help us improve it by taking this short survey.
Media Resources
Trina Kleist, tkleist@ucdavis.edu, (530) 601-6846 or (530) 754-6148
Primary Category
Secondary Categories
Tags