Jorge Dubcovsky and Joshua Hegarty: STAIR Grant to Advance Innovative Solutions with Commercial Potential
They are researching and improving Triticale, a wheat and rye hybrid.
Seven faculty at the University of California, Davis, are receiving grants to advance research and innovations with commercial potential. The recipients are addressing an important range of challenges — from cancer to climate change — with unique solutions.
Now in its seventh year, the Science Translation and Innovative Research, or STAIR, grant program provides awards of up to $50,000 to campus innovators to enable demonstration of early proof-of-concept for technologies being developed at the university. A second program, Data, Informatics and Application Launch (DIAL), provides awards of up to $20,000 for innovations specifically geared toward data, information science or software.
"UC Davis is committed to seeing that innovations from the lab, clinic and greenhouse make their way to the marketplace so society can benefit from our discoveries," said Prasant Mohapatra, vice chancellor for research. "The funding and support from this grant program fill a critical gap, allowing researchers to explore and test the commercial potential of novel and bold ideas that otherwise may not have been possible."
The programs are funded and managed by Venture Catalyst in the UC Davis Office of Research. Several campus and industry partners also joined this cycle to increase the funding, including BASF, Elanco Animal Health, the UC Davis School of Medicine, School of Veterinary Medicine and College of Biological Sciences.
External review committees consisting of industry professionals, investors, and experienced entrepreneurs, assembled by Venture Catalyst, reviewed the proposals and selected the recipients of the awards.
In addition to receiving grants, recipients participate in a structured entrepreneurial training program, such as the Entrepreneurship Academy hosted by the UC Davis Mike and Renee Child Institute for Innovation and Entrepreneurship. Awardees are also paired with experienced business mentors to provide guidance on commercial translation.
STAIR Grant Recipients Jorge Dubcovsky and Joshua Hegarty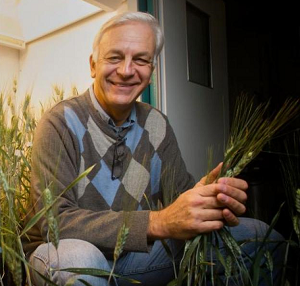 Jorge Dubcovsky

, Distinguished Professor, Department of Plant Sciences
 
Commercialization of Triticale with Enhanced Baking Performance
Triticale is a hybrid that combines wheat and rye; it has the excellent yield potential and drought resilience of rye but limited breadmaking quality. Jorge Dubcovsky and Josh Hegarty produced Triticales with improved quality and will collaborate with flour mills and artisan bakers to test them and select one for commercial release.
Jorge Dubcovsky focuses on plant genetics, particularly wheat breeding and wheat genetics. The major goals of his program are to gain a better understanding of the effects of allelic variants of wheat genes that are relevant to agriculture and to develop the tools required for an efficient manipulation of these genes in wheat improvement. His research projects include whole genome studies, mapping, positional cloning, marker-assisted selection, and a traditional breeding program. He is a member of the National Academy of Science.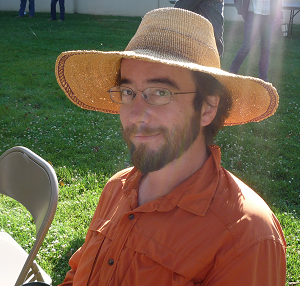 Joshua Hegarty, Postdoctoral Researcher, Department of Plant Sciences
Joshua Hegarty is a postdoctoral research scholar in the Department of Plant Sciences, where he manages the triticale breeding program with Professor Jorge Dubcovsky. Hegarty's research focuses on leveraging the understanding wheat grain quality to improve the human consumption grain quality of triticale, which yields 15 to 20 percent more than bread wheat. His goal is to transform triticale, which is primarily an animal feed crop, into a versatile, drought tolerant crop that can meet the demand of a growing global population.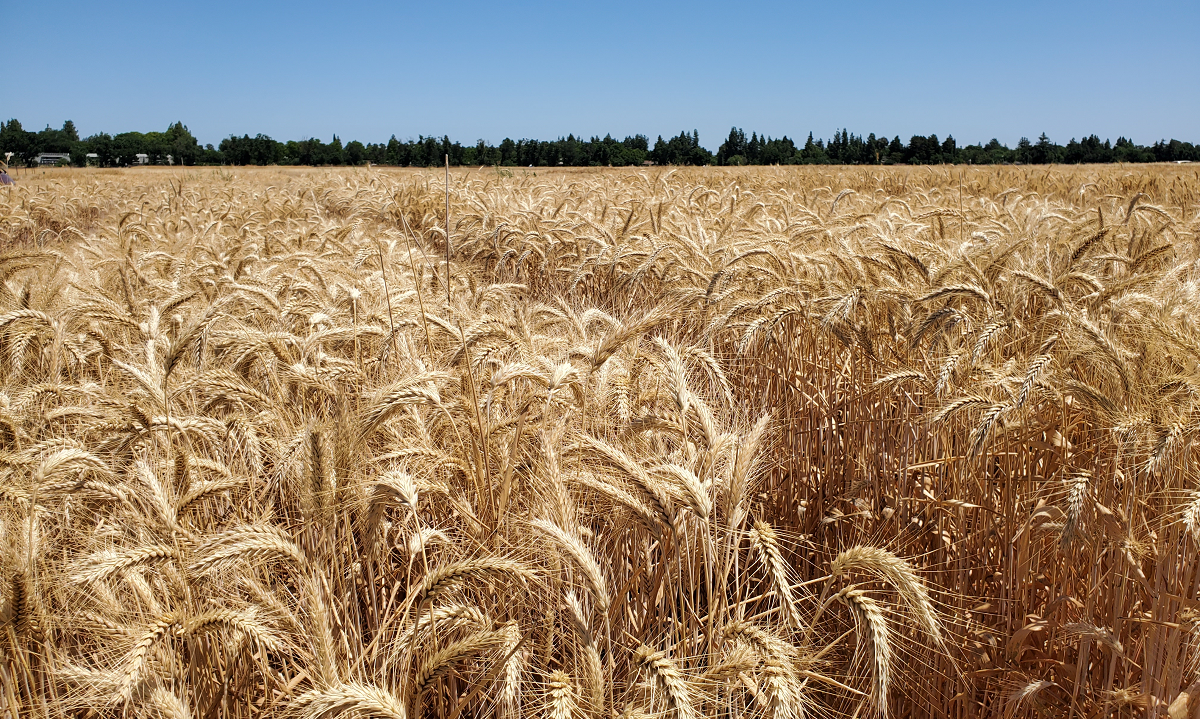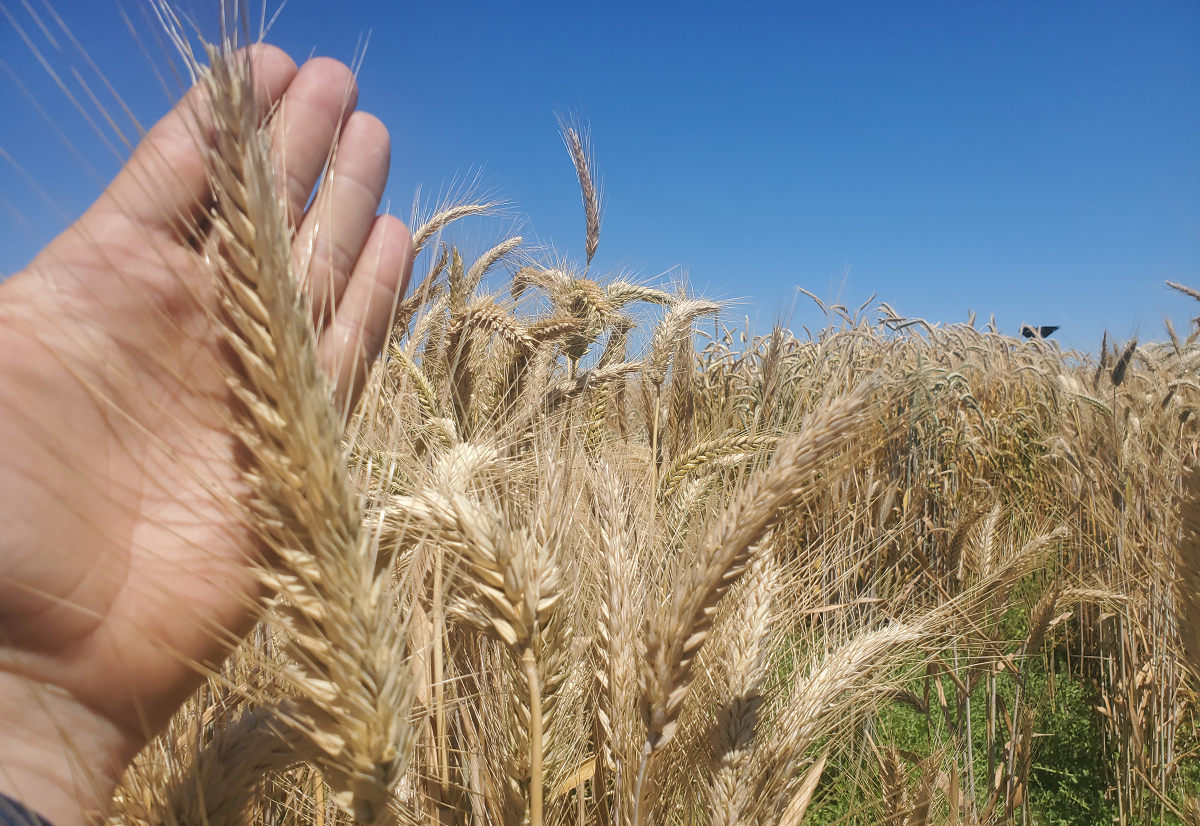 Impact from Previous Grant Recipients
STAIR and DIAL grant recipients from previous years have used the funding to move their innovations forward. Professor Soheil Ghiasi leveraged his grant to receive funding from National Science Foundation to continue developing an innovative bladder sensing device for people with spinal cord injuries. Professor Tony Simon launched a startup, Cognivive, which develops "digital therapies" in the form of virtual-reality games for people with developmental disorders or brain injuries. Assistant Professor David Olson launched Delix Therapeutics, which is investigating whether neural plasticity–promoting drugs can lead to new treatments for depression, anxiety and related disorders.
In 2019, Allen Van Deynze, Department of Plant Sciences, and Venkatesan Sundaresan, Department of Plant Sciences and Department of Plant Biology, were STAIR Grant recipients — Van Deynze for his work on enabling mechanical harvesting of pepper, and Sundaresan for his work on developing clonal hybrid seeds in maize.
Including this year's recipients, the programs have awarded $2.2 million in grants to 42 campus innovators. Awarded proposals have contributed to the creation of 18 technology licenses, 15 startups and over $20 million in follow-on funding.
The application process for the next round STAIR and DIAL grants will begin in late January 2021. Anyone with principal investigator status at UC Davis is eligible to apply. Questions may be directed to stairgrant@ucdavis.edu.
Contact
Resources
(Original article by Lisa Howard, Office of Research.. This tailored version for Plant Sciences, Ann Filmer, Department of Plant Sciences. June 9, 2020.)
Primary Category
Tags