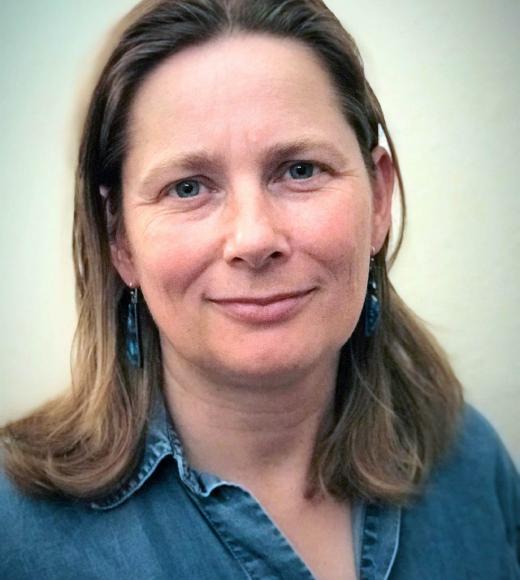 Faculty
Chair - Graduate Group Horticulture and Agronomy
2057 Wickson
UC Davis, One Shields Ave, Davis CA 95616
Office Hours
During academic quarters:
W - 8 - 9.30
Bio
Education:
Ph.D., Utrecht University, the Netherlands; Plant Physiological Ecology, 1998

M.S., University of Washington, Seattle; Botany, 1997

B.S., Utrecht University, the Netherlands; Biology, 1994
Research interests and expertise:
Wide-ranging interests related to whole plant physiology, root biology, and rhizosphere in perennial plants, growing a range of ecosystems including urban, grazing pastures, oak-savanna, and production orchards.
Current projects:
Root production dynamics in almond orchards in response to irrigation and canopy management; funded by Almond Board of California.

Root production and lifespan in response to additional water inputs for groundwater recharge; funded by Almond Board of California.

The effect cover crops on soil health characteristics in pear orchards;

funded by Calif. Dept. of Food and Agricultureís Healthy Soils Initiative.

Assessing Key Factors Influencing Farmers' Water Use and Irrigation Technology Adoption on the U.S. West Coast; funded by USDA-NIFA.

Direct and indirect effects of liquid organic fertilizer on root and overall plant growth; funded by industry sponsor and Jastro endowment funds.

Bulk soil, rhizosphere and root dynamics changes due to tillage in a vineyard ñ effects of 25 years of soil management; Jastro endowment funds.
Recently finished projects (last five years):
Using intercropping with halophytes to improve watermelon yield and quality under saline conditions; Texas Department of Agriculture SCRI block grant.

Nitrogen fertilizer impacts on root production and physiology of field-grown young pecan trees; USDA SCRI.

Impact of continuous water recycling on green roof media and plant performance on roofs of different ages in Houston, Texas; in-kind funding.

Effects of rootstock, grafting, and salinity on citrus seedling growth and salt uptake; in-kind funding.

Using pervious concrete to improve root zone conditions for mature Sweetgum trees ñ potential use to preserve mature urban trees; in-kind funding.

Impact of climate change (precipitation patterns, temperature) on oak-savanna dominant species and their interactions; funded by DOE ñ NICCR.
Current teaching:
Introduction to Environmental Horticulture and Urban Forestry; ENH 1 (fall quarter)

Urban Forestry; ENH 100, (fall quarter)

Arboriculture; ENH 133 (winter quarter)

Graduate Seminar; HRT 290, (fall quarter)
Outreach and Extension:
Pear research advisory council

Nickels research advisory council

Fruit and Nut center advisory board

Speaker at Principles of Fruit and Nut Production, Almond Production, and Walnut Production short courses.

Invited speaker to various grower meetings for walnut, almond, and pecan

Book chapters on root physiology in soilless culture textbook, as well as almond production manual
External activities that contribute to scholarship:
Associate editor, AoB PLANTS
Associate editor, California Agriculture

Ad-hoc reviewer for many journals and some NSF grant panels

Invited speaker: ASPB Northeast meeting, Western Pecan Growers, Sonora Pecan Growers (Mexico), Plant Growth Regulator Society
Prizes, Awards, Honors:
Montague Scholar, Texas A&M University, Center for Teaching Excellence, 2010-2011
Keywords:Plant physiology
Root biology

Rhizosphere

Urban ecology

Plant physiological ecology

Perennial plants

Ecology

Plant water relations

Plant water use
Tags