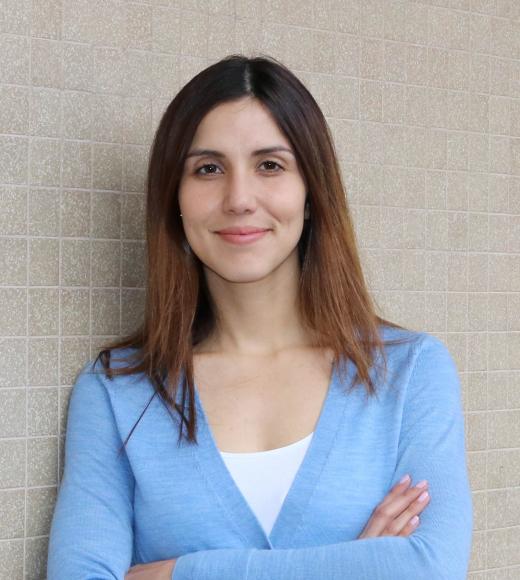 102 MANN LAB
UC Davis, One Shields Ave, Davis CA 95616
Bio
Education: 
Ph.D., University of California, Davis; Plant Biology, 2014
B.Sc., Instituto TecnolÛgico de Costa Rica; Biotechnology Engineering, 2008
Research interests and expertise: 
My research programís main focus is fruit biology, which includes several projects ranging from fruit genomics and biochemistry to applied postharvest research. My research interests include the control of fruit ripening, improvement of fruit quality, and fruit-pathogen interactions. We integrate systems biology approaches with biochemical and physiological analyses to study fruit development and quality traits, and to establish a novel framework for the early detection and efficient management of fruit diseases.
Current projects: 
Genetic interactions between ripening regulators for enhanced tomato fruit quality

Improvement of tomato fruit texture by modulating fruit cell wall deconstruction

Intersection between the regulation of tomato fruit ripening and susceptibility to fungal pathogens

Modeling the strawberry fruitñBotrytis cinerea pathosystem to increase disease tolerance
Current teaching: 
Growth and Yield of Cultivated Plants Laboratory; PLS 100BL (winter quarter)

Fundamentals of Postharvest Biology and Technology; PLS 172 (fall quarter, odd years)

Postharvest Biology and Biotechnology; PLS 212 (spring quarter, odd years)
Outreach and Extension:
Moderator, UC Davis Annual Undergraduate Research, Scholarship and Creative Activities Conference

Lecturer and contributor to the UC Postharvest Technology Short Course

Host of high school students for summer research internships
External activities that contribute to scholarship:
Review editor, Frontiers in Plant Science
Reviewer for New Phytologist, BMC Genomics, BMC Plant Biology, Plant Physiology, and Biochemistry, among others.
Prizes, Awards, Honors:
UC Davis Hellman Fellows, 2019
Social media links: 
Keywords:
Fruit biology

Fruit quality

Fruit ripening

Fruit-pathogen interactions

Cell wall dynamics

Systems biology

Genomics

Biochemistry

Plant physiology

Postharvest

Tomato

Strawberry

Fungal pathogens
Tags