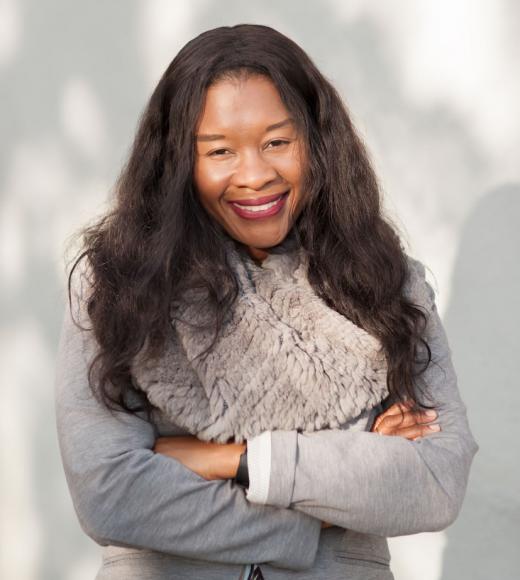 Position Title

Professor - Postharvest Integrative Biology
133 ASMUNDSON
UC Davis, One Shields Ave, Davis CA 95616
Bio
Education: 
Ph.D., University of Cambridge (UK); Plant Biochemistry, 1999

B.Sc., University of Sheffield (UK); Biotechnology, 1993
Research interests and expertise: 
Our primary focus is on identifying genes that influence starch and sucrose accumulation in crop plants. The level of these carbohydrates, their interconversion, and long-term storage, are central to crop yield, postharvest quality, and plant survival under abiotic stress. Therefore, genes that regulate these biomolecules may be good biotechnological targets for improving the sustainability of crop production. We also study postharvest chilling injury in tomato fruit, with a view to understanding the molecular basis of this disorder. This may help to develop practical solutions to reduce the severity of this disorder, and permit the use of a cold chain for the postharvest handling of tomato and other tropical and semitropical fruit that are sensitive to refrigeration.
Current projects: 
Molecular and epigenetic factors modulating postharvest chilling injury in tomato fruit.

Regulation of the sugar starvation response in plants.

Environmental and genetic control of starch molecular structure in crop plants
Current teaching: 
Plant Genetics; PLS 152, (Fall Quarter)

Genetics and Biotechnology Laboratory; BIT 161A (Winter Quarter)

Seminars in Postharvest Biology; PBI 293 (Spring Quarter)

Exploring Biotechnology; BIT091 (Winter Quarter)
External activities that contribute to scholarship:
Prizes, Awards, Honors:
UC Davis ACCELERATE Teaching Fellow, 2021
UC Davis ADVANCE Faculty Scholar, 2021
UC Women's Initiative for Professional Development Program Fellow, 2021
Featured in Cell Mentor, '1000 Inspiring Black Scientists', 2020
Graduate Program Mentoring Award, 2020
Chancellor's Fellow for Diversity, Equity & Inclusion, 2020
Faculty Fellowship to Israel, 2017.
Cambridge Philosophical Society Fellowship, 1998.
Tom ap Rees Memorial Prize, 1997.
Commonwealth Scholarship Commission Fellowship, 1995.
Barbados Government Scholarship, 1989.
Social media links: 
Keywords:
Postharvest chilling injury

Carbohydrate metabolism.

Starch metabolism

Starch functionality

Source-sink relations

Abiotic stress

Molecular physiology

Plant biochemistry
Tags