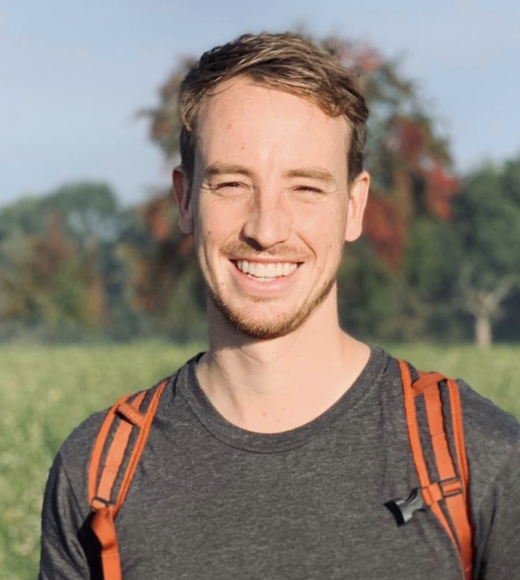 Department of Plant Sciences
Climate Adaptation Research Center
Bio
Our Research
Our lab (The Genomics of Climate Adaptation Lab) studies the causes and consequences of climate adaptation in plants.  By connecting functional genomic diversity with plant traits and the climate components that drive their evolution, we seek to address classic questions in evolutionary biology and the challenges of climate stress in agriculture.
The tools we use include functional annotation of genomic diversity and gene-editing to identify genes affecting adaptation at genomic scales and functional molecular resolutions. We also employ remote sensing and function-valued trait approaches to study the environmental drivers, physiology, and ecosystem consequences of genome-environment interactions. Our work is based on the principle that a mechanistic understanding of climate adaptation lies in multidisciplinary syntheses connecting genomes, traits, and environments. 
Ongoing projects
Mutation Bias.

We have identified processes influencing mutation probabilities across genomes in putatively adaptive directions. We are now advancing theory and experiments to dissect the causes of these mutation biases and their consequences for the climate-adaptive genomic evolution of different plants.

Functional Population Genomics.

We are developing new computational approaches enabled by population-scale whole-genome sequence data, coupled with experimental gene editing, to accelerate the discovery of adaptive loss-of-function variation in diverse species (e.g.,

Arabidopsis

, rice,

Capsella

, cassava, wheat,

Cannabis,

pistachio).

Pan Genomics of Climate-Ready Crops

. Crops such as pistachio and cassava are becoming increasingly important food sources due to their tolerance to extreme events like drought. We are using new sequencing technologies to investigate pan-genomic diversity in these crops and working with breeders to understand and improve their adaptation to climate.
Funding
Our work has been supported by the United States Department of Agriculture, National Science Foundation, California Pistachio Research Board, Eco-Evo-Devo Network, and the University of California.
Education and Degree(s)
PhD Colorado State University 2019
Research Interests & Expertise
Evolutionary biology, plant genomics, agriculture, climate adaptation, and
Publications
Monroe JG, McKay JK, Weigel D, Flood P. 2021. The population genomics of adaptive loss of function. Heredity
Monroe JG, Arciniegas JP, Moreno JL, Sanchez F, Sierra S, Valdes S, Torkamaneh D, Chavarriaga P. 2020. The lowest hanging fruit: Beneficial gene knockouts in past, present, and future crop evolution. Current Plant Biology.
Monroe JG, Gill B, Turner KT, McKay JK. 2019. Drought regimens predict life history strategies in Heliophila. New Phytologist.
Monroe JG, Powell T, Price N, Howard A, Evans K, Mullen JL, Lovell JT, McKay JK. 2018. Drought adaptation in Arabidopsis thaliana by extensive genetic loss- of-function. eLife
Monroe JG, Markman DW, Beck WS, Felton AJ, Vahsen ML, Pressler Y. 2018. Eco-evolutionary Dynamics of Carbon Cycling in the Anthropocene. Trends in Ecology and Evolution. 33:213-225.
Monroe JG, Allen ZA, Tanger P, Mullen JL, Lovell JT, Moyers BT, Whitley D, McKay JK. 2017. TSPmap, a tool making use of traveling salesperson problem solvers in the efficient and accurate construction of high-density genetic linkage maps. BioData Mining.
Monroe JG, McGovern C, Lasky J, Beck J, Grogan K, McKay JK. 2016. Adaptation to warmer climates by parallel functional evolution of CBF genes in Arabidopsis thaliana. Molecular Ecology
Membership and Service
American Society of Plant Biologists
Society for Integrative and Comparative Biology
Society for the Study of Evolution