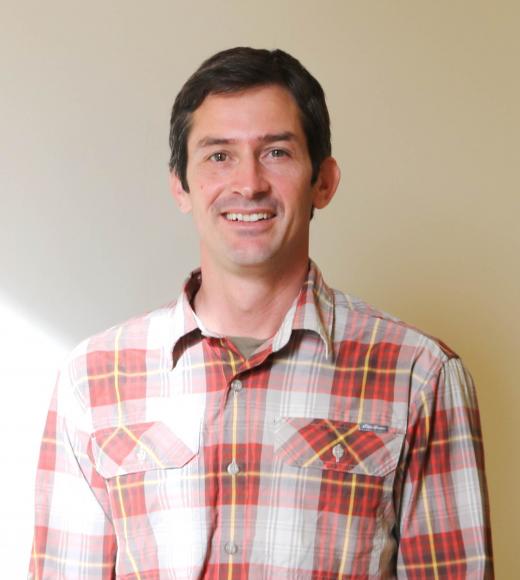 Position Title

Assistant Professor of Extension
2134 PES
UC Davis, One Shields Ave, Davis CA 95616
Bio
Education: 
Ph.D., University of California, Davis; Horticulture and Agronomy (Agroecology emphasis), 2013

M.S., University of California, Davis; International Agricultural Development, 2010

B.A., University of Arizona; English and Creative Writing, 2002
Research interests and expertise: 
My research group works at the interface of the farming community, public and private research enterprises, and the stateís regulatory and policy communities. We strive to provide objective, science-based information, solve practical problems and innovate for the public good. Our research focuses grain cropping systems, where we leverage existing knowledge and emerging technology to solve practical problems, produce outcomes that inform both production and environmental concerns, and communicate these outcomes in farmer-accessible formats as well as to the broader scientific community. An example of our research work is the use of high-throughput proximal sensing measurements to inform nitrogen management and quantify genotype x environment x management interactions in wheat and other small grains. Our extension work includes hosting annual meetings and field days throughout the state and developing interactive web-based decision support tools that enable site-specific variety selection for small grains in the state of California.
Current projects: 
Current teaching: 
Guest Lecturer: PLS 110A (fall 2017); PLS 101 (winter 2017, 2018); PLS 100B (winter 2018); IAD 202 (spring 2017)
External activities that contribute to scholarship:
Board Member, California Chapter American Society of Agronomy

Session Chair, Precision Agriculture Session at California Plant and Soil Conference

Board Member, California Grain Foundation

CDFA Healthy Soils Initiative Reviewer

CDFA FREP Peer Review

Russell Ranch Sustainable Agricultural Research Facility, Agronomic Advisory Committee

Plant Sciences Field Facilities, Supervisory Committee

Plant Sciences Agroecology Strategic Visioning Committee Chair
Prizes, Awards, Honors:
Fellow, UC Davis Agricultural Sustainability Institute
Social media links: 
Keywords:
Agronomy

Sustainable intensification

Cropping systems analysis

Input use efficiency

Integrating technology and data into production practices

Variety selection

High-throughput phenotyping

Proximal sensing platforms

UAV, Unmanned Aerial Vehicle

Nitrogen management

Web-based decision support tools

Disease and pest management

Applied research
Tags