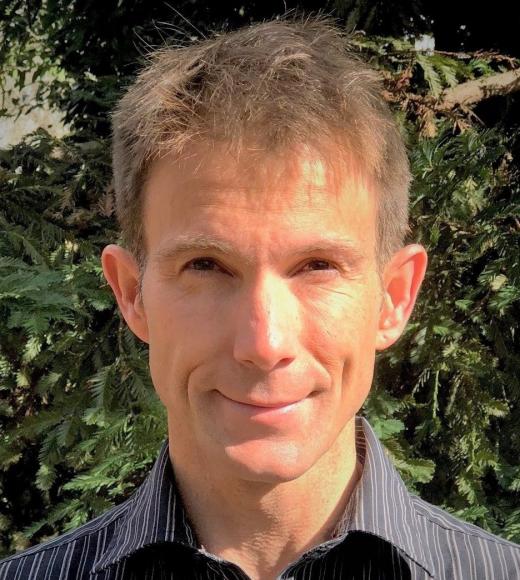 Position Title

Associate Professor

Vice Chair of Plant Sciences
Faculty
Plant Sciences Executive Committee - Vice Chair of Agricultural Plant Biology
3025 WICKSON
UC Davis, One Shields Ave, Davis CA 95616
Bio
Education: 
Ph.D., Utah State University; Biology, 1999

B.S., James Madison University; Biology, 1994 (minors in Chemistry and Mathematics)
Research interests and expertise: 
Physiology, ecology and biophysics of plant responses and adaptations to environmental stress and change. Plant water relations, water transport, stomatal biology, gas exchange (transpiration, photosynthesis, respiration), photosynthetic resource economics, process-based and optimization-based modeling of plant function.
Current projects: 
Developing and testing a novel sensor for leaf relative water content. Funded by FFAR; collaboration with Omeed Momeni in the Department of Electrical and Computer Engineering, and Colleen Mills (incoming PhD student).
Examining the effect of leaf hairs (trichomes) on leaf boundary layer conductance. Funded by NSF; collaboration with colleagues at UCLA, University of Arkansas and UC Irvine, and Marshall Pierce (MS student).
A synoptic approach to physiological breeding for drought tolerance in bean. Funded by USDA-NIFA; collaboration with Matthew Gilbert, Paul Gepts and Troy Magney.
Quantifying the nature of hydraulic risk in the context of stomatal optimization theory. Unfunded. Collaboration with Brian Bailey and Ethan Frehner (PhD student).
Enhancing leafy crop yield by increasing stomatal density and reducing clustering. Unfunded. Project led by Ian Boyles (PhD student); collaboration with Gail Taylor.
Phenotyping diverse coast redwood and giant sequoia accessions for drought tolerance related traits. Collaboration with David Neale, Jill Wegrzyn and others.
Integrated physiology and ecology of adaptation to temperature and water stress in eucalypts. Funded by NSF; collaboration with colleagues at the University of Wisconsin and the University of Sydney. 
Current teaching: 
Physiology of environmental stresses in plants; PLS 157 (spring quarter, even years)

Plant propagation; PLS 171 (spring quarter)
External activities that contribute to scholarship:
Chief Editor, AoB Plants
Editorial Review Board Member, Plant, Cell & Environment

Ad hoc reviewer for 37 journals
Prizes, Awards, Honors
Dean's award for outstanding research achievement, Faculty of Agriculture and Environment, University of Sydney (2015)

Graduate Research Assistant of the Year, Utah State University (Robins Award) (1999)

Graduate Student Researcher of the Year, College of Science, Utah State University (1999)

Willard C. Eccles Foundation Fellowship, College of Science, Utah State University (1994-1997)

Vice-presidential scholarship, Utah State University (declined) (1994)

Summa cum laude (highest honors), Bachelor of Science degree, James Madison University (1994)

Award for Excellence in Botany, Biology Department, James Madison University (1994)
Social media links: 
Keywords:
Plant water relations

Stomatal biology

Irrigation scheduling

Leaf biophysics

Mechanistic modeling

Optimization theory

Environmental physiology

Stress physiology

Ecophysiology

Physiological ecology

Subalpine forests
Tags