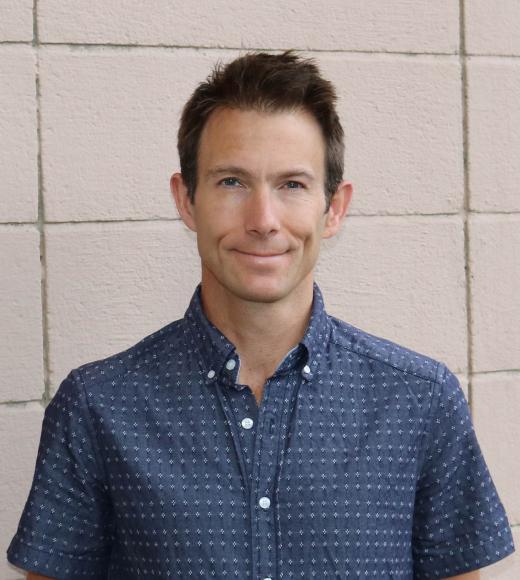 Unit

Faculty

Plant Sciences Executive Committee - At-Large Representative
3025 WICKSON
UC Davis, One Shields Ave, Davis CA 95616
Bio
Education: 
Ph.D., Utah State University; Biology, 1999

B.S., James Madison University; Biology, 1994
Research interests and expertise: 
Physiology, ecology and biophysics of plant responses and adaptations to environmental stress and change. Plant water relations, water transport, stomatal biology, gas exchange (transpiration, photosynthesis, respiration), photosynthetic resource economics, process-based and optimization-based modeling of plant function.
Current projects: 
Improving carbon capture in wheat canopies by optimizing canopy distribution of photosynthetic capacity. International Wheat Yield Partnership (IWYP). 2016ñ2018. This project aims to identify cultivars of wheat with more nearly optimal distribution of photosynthetic capacity (which is primarily determined by nitrogen investment in photosynthetic enzymes) in relation to light intensity with depth in wheat canopies, and to explore the mechanisms responsible for systematic divergence between observed and theoretically optimal distributions.
Developing improved methods for measuring sap flow in woody plants. Funded by grants from the Almond Board of California and the Australian Research council. We are testing an extension of the heat ratio method for sap flow, designed to overcome limitations of the HRM at high flow rates. We are also exploring the use of the new method to inform irrigation scheduling in almonds, and to study ecohydrology of subalpine forests.
Testing hypotheses about the role of mechanisms of water transport distal to the xylem in leaves, including thermally driven vapor transport, in stomatal responses to the environment and in the apparent vulnerability of leaf hydraulic conductance to water stress. No current direct funding; this work extends on an earlier NSF grant, and involves collaboration with other NSF-funded colleagues.
Studying the diversity, environmental responses and anatomical controls on leaf hydraulic conductance in conifers. Funded by an NSF grant to colleagues at the University of Idaho and Yale. We are using advanced anatomical imaging techniques and spatially/anatomically explicit modeling of water transport to understand leaf hydraulics in the anatomically and ecologically diverse and economically important conifers.
Interaction of genetics and environment in the integrated response of ecophysiological, anatomical and structural traits governing response of height growth to water availability and temperature in eucalypts. Funded by NSF; collaboration with colleagues at the University of Wisconsin and the University of Sydney. This project centers on an extensive common-garden experiment on 10 native eucalypt species at four gardens in natural soil along a natural gradient of rainfall and temperature in Victoria, Australia.
Current teaching: 
Physiology of environmental stresses in plants; PLS 157 (spring quarter)
External activities that contribute to scholarship:
Associate Editor, AoB Plants
Editorial Review Board Member, Plant, Cell & Environment

Ad hoc reviewer for 34 journals
Prizes, Awards, Honors
Dean's award for outstanding research achievement, Faculty of Agriculture and Environment, University of Sydney (2015)

Graduate Research Assistant of the Year, Utah State University (Robins Award) (1999)

Graduate Student Researcher of the Year, College of Science, Utah State University (1999)

Willard C. Eccles Foundation Fellowship, College of Science, Utah State University (1994-1997)

Vice-presidential scholarship, Utah State University (declined) (1994)

Summa cum laude (highest honors), Bachelor of Science degree, James Madison University (1994)

Award for Excellence in Botany, Biology Department, James Madison University (1994)
Social media links: 
Keywords:
Plant water relations

Stomatal biology

Irrigation scheduling

Leaf biophysics

Mechanistic modeling

Optimization theory

Environmental physiology

Stress physiology

Ecophysiology

Physiological ecology

Subalpine forests
Tags