Figs explained in new book by Ferguson & editors
Ancient fruit figures in holy books, war and postharvest challenges
Louise Ferguson and fellow editors have published a new book in CABI's speciality crop series about fig cultivation, management, harvesting and marketing. The Fig: Botany, Production and Uses also includes a fascinating review of the historical, cultural, nutritional and economic significance of this storied fruit, ranging from references in holy scriptures to the global market structure for exports and imports.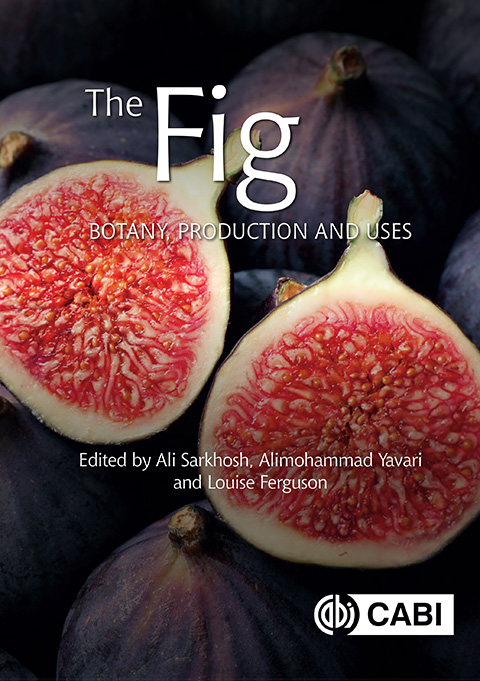 Ferguson is a professor of Cooperative Extension with the UC Davis Department of Plant Sciences. In addition to figs, she also works with pistachios, olives and other Mediterranean tree fruits.
"Among the joys of a long careers in horticulture is the ability to distill knowledge and experience into a reference work; leaving a finished package," Ferguson said.
Ficus carica L. is among the first three crops to be domesticated at the dawn of Mediterranean and south-west Asian horticulture nearly 10,000 years ago, the text reminds readers. It was known in ancient times as "the poor man's fruit" for its high content of vitamins and minerals. Demand for figs helped fuel Rome's Third Punic War and the conquest of Carthage in 146 B.C.
"Given that the fig is so nutrient dense and versatile, it could play a more important role in global markets," the editors state in their introduction.
Nearly  70 researchers from around the world contributed to the nearly 500-page tome, including Patrick Brown and Carlos H. Crisosto of the Department of Plant Sciences.
Book guides growing sector
Today, figs are a relatively small crop in terms of international trade, but the sector is growing steadily as dried and processed figs are added to more commercial food products in developed countries, analysts report. Turkey is the world's largest exporter of fresh and dried figs, and India is the biggest importer, but European, Asian and Latin American nations also have important fig industries, according to the World Bank. Americans imported $48 million in figs in 2022, according to the U.S. Department of Agriculture. California is the nation's leading producer and exporter of figs, with the crop valued at $28.6 million in 2018, according to the state Department of Food and Agriculture.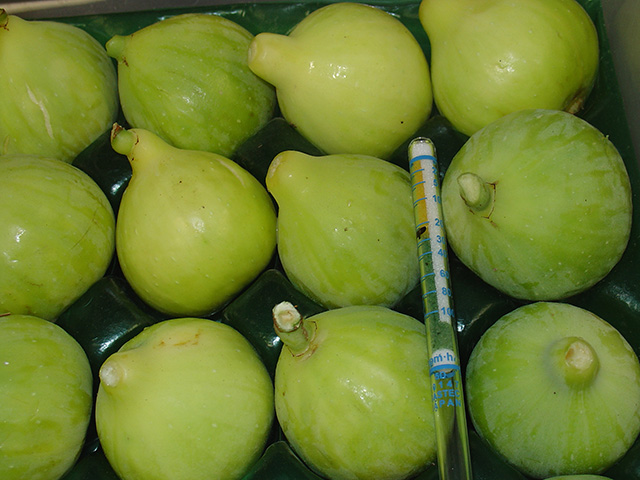 Demand for top-quality fresh figs is an important driver of the sector's growth. The global market for fresh figs was estimated at $1.4 billion in 2022, according to Future Market Insights. But the tender fruit lasts little time during shipping and on store shelves. "Improving the postharvest life of high-quality fresh figs is necessary for increasing fresh fig markets," the editors observe.
To guide this growing sector, the book's 19 chapters also cover production and growing regions, biodiversity, germplasm resources and breeding; considerations for siting, establishing and maintaining orchards, nursery management and propagation techniques; pollinators, pests and diseases; soil, nutrition and water; and harvesting, postharvest problems and processing.
Ferguson edited the comprehensive text with Ali Sarkhosh, of the Horticultural Sciences Department at the University of Florida, and Alimohammad Yavari, a private pomologist and consultant based in Tehran.
How to get your copy
The text was published by CABI International in August 2022. The hardcover, e-book and PDF editions can be purchased through CABI and Amazon.
Media Resources
Trina Kleist, tkleist@ucdavis.edu, (530) 601-6846
Primary Category
Secondary Categories
Tags