Gaudin, Mitchell part of winning team honored for groundwater research
Amelie Gaudin and Jeffrey Mitchell, faculty with the UC Davis Department of Plant Sciences, are part of a team honored for showing growers how wintertime cover crops can improve the soil while having little or no impact on groundwater use.
The team's research was part of the University of California's efforts to help growers thrive while complying with state groundwater regulations. Their work was honored with a Distinguished Service Award for Outstanding Team by UC Agriculture and Natural Resources.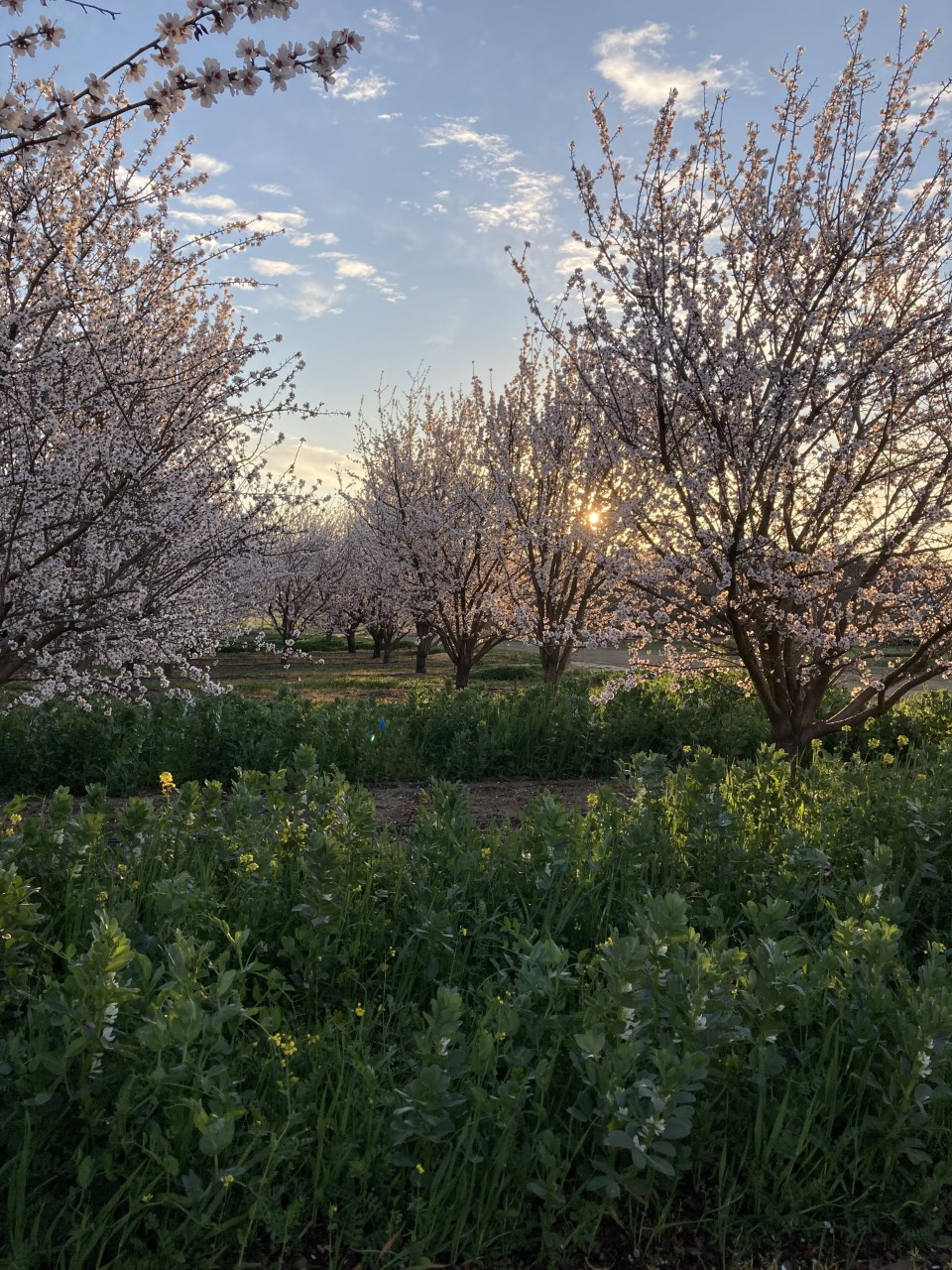 "We are quite grateful for this recognition, which comes from a rather nice piece of hard work over about four years by a great team of collaborators," said Mitchell, a professor of Cooperative Extension and team leader. "That work has now ended up in our having useful information for farmers and groundwater sustainability agencies in the San Joaquin Valley.
The UC ANR Winter Cover Cropping/Water Use Team also includes UC Cooperative Extension specialists Daniele Zaccaria, Samuel Sandoval Solis and Khaled Bali, UCCE advisor Dan Munk and UC Davis students Alyssa DeVincentis and Anna Gomes. Their research sought to help people implement the state's 2014 Sustainable Groundwater Management Act by studying the impacts on water usage of winter cover crops in California's Central Valley.
Their research from 2016 to 2019 disproved widespread fears that cover crops would use too much water. On the contrary, they found that planting winter cover crops in fields of processing tomatoes and almond orchards either offset or compensated for water used to irrigate those crops. In addition, they proved that cover crops shade and cool the soil, improve its texture and make it easier for water to seep in and stay.
Armed with that evidence, the team hosted 11 presentations and outreach activities to inform growers and local agencies in the San Joaquin Valley.
Gaudin is an associate professor and endowed chair in agroecology.
Related links
The  UC ANR team's first paper, detailing the early results of their research, was published in the UC quarterly journal, California Agriculture: "Impacts of winter cover cropping on soil moisture and evapotranspiration in California's specialty crop fields may be minimal during winter months."
Learn more about UC ANR's Distinguished Service Awards.
Media Resources
Trina Kleist, tkleist@ucdavis.edu or (530) 601-6846.
Primary Category
Secondary Categories
Tags