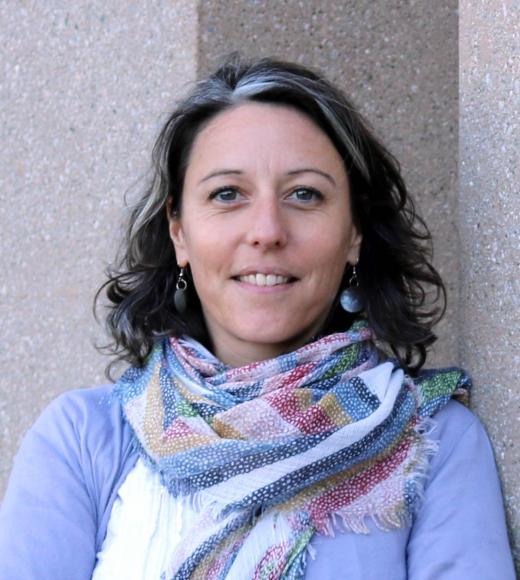 2136 PES
UC Davis, One Shields Ave, Davis CA 95616
Bio
Education:
Ph.D., University of Guelph (Canada); Plant Agriculture, 2011

B.Sc.H., ESA Angers (France)/Wageningen University (Netherlands); Crop Sciences, 2004

Diploma, LEGTA Olivier de Serres (France); Crop Sciences, 2002
Research interests and expertise: 
The aim of our research is to help develop sustainable and resilient agroecosystems which have biodiversity and ecosystem services as a basis for improvement. We integrate concepts and methodologies from various disciplines to study how diversification strategies (cover crops, rotation complexity and livestock integration), and greater soil health affect resilience and productivity and the bioprocesses involved in maintaining or recovering ecosystem services under/after stress. We also seek to better understand how root systems and the rhizosphere can help adapt crops to more sustainable soil management practices and impending changes in resource availability.
Current projects: 
Current teaching: 
Sustainable Agroecosystem Management; PLS 150 (spring quarter)

Ecology and Agriculture; ECL 216 (winter quarter)

Principles of horticulture and Agronomy; HRT200A (Fall quarter)
Outreach and Extension (a paragraph OR some bullet points can be included below):
Russell Ranch Field Days

Talks at grower meetings (ANR-UCCE, Almond Board, CTRI)

SAREP webinars

Policy briefs to California Senate  
External activities that contribute to scholarship:
Faculty Scientist appointment, Environmental Genomics and Systems Biology Division, Lawrence Berkeley National Laboratory

CalCAN Science Advisory Board
Prizes, Awards, Honors
New Innovator in Food and Agricultural Research Award, FFAR, 2016
Social media links: 
Keywords:
Agroecology

Root

Rhizosphere

Domestication

Soil health

Resilience

Diversification

Cropping system

Nutrient cycling

Microbial ecology
Tags