Lima bean research awarded $3.3 million from SCRI
Goals: Climate-resilient varieties, broader breeding resources
Succotash lovers, rejoice: UC Davis researchers will lead a national effort to enlarge the resources for breeding tender, buttery lima beans. The project includes looking at key traits that people and growers want, finding where on the lima bean genome those traits are located, breeding and field trials to grow plants with the most desirable qualities, and creating a public database that other breeders can use to create new and better varieties.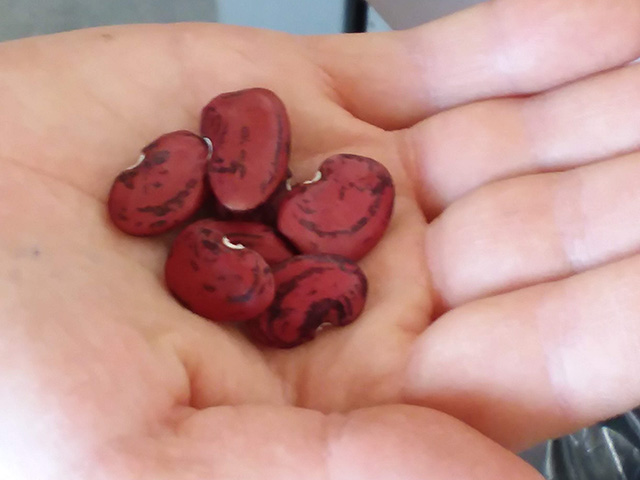 The Specialty Crops Research Initiative has awarded $3.3 million to support the project over four years. Department of Plant Sciences researchers will take the lead, with six other institutions participating. Antonia Palkovic, an associate specialist in the department, will be the principal investigator for the work at UC Davis.
About 60 percent of the world's lima beans are grown in the United States, and about 99 percent of those are grown in California  ̶  nearly 5 million pounds in 2020, according to the state department of food and agriculture. But, as climate change makes the state warmer and drier, growers are looking for varieties that can thrive in new conditions.
"Lima beans have improved heat tolerance compared to common beans, such as black, pink, pinto and great northern beans," Palkovic said. "This project gives us more resources for lima breeding to develop climate-resilient beans for future domestic production, and which also are well-suited to consumer preferences."
North blends with south
The project will examine the diversity of lima beans' genome by sequencing the entire available collection and mapping traits, said project director Paul Gepts, a distinguished professor of biodiversity and genetics in the department. Researchers especially want to locate genes that govern such qualities as resistance to disease and insects, drought and heat tolerance, nutritional qualities, and seed colors and patterns beyond the whitish crescent-moons most people know. For that work, scientists will draw on the lima bean seed bank held by the United States Department of Agriculture at the Western Regional Plant Introduction Station in Pullman, Wash.
The researchers also want to locate the genes that control indifference to longer nights – important for cultivation in North America – then cross-breed that quality into Latin American varieties, for example, those that naturally grow in very dry or very warm regions, Gepts said.
Having that genetic map will shave off time and reduce the need for field space, Palkovic explained.
"This grant is going to make a huge impact on our capacity to develop improved lima bean lines," Palkovic added. "Here in California, the public breeding program has struggled for decades with the limited amount of materials adapted to our climate."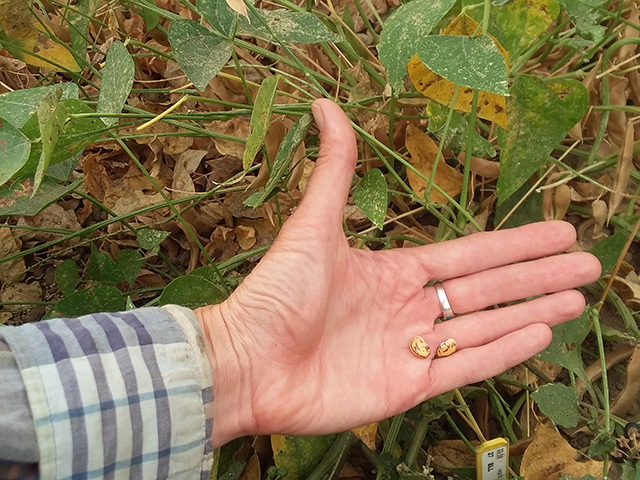 From genome to breeding
Project co-directors are Christine Diepenbrock and Travis Parker, an assistant professor and postdoctoral researcher in the department, respectively. The research initiative is part of the National Institute of Food and Agriculture, a branch of the USDA.
The project and collaborators include:
G

enome sequencing, mapping and testing of field and consumer traits (UC Davis, University of Delaware and UC Riverside).

Developing a better understanding of the culinary and sensory traits preferred by consumers (Iowa State University and Delaware Valley University).

Storing the data generated in public databases at the USDA (GRIN-Global) and the Legume Information System, operated by the National Center for Genomic Resources in Santa Fe, N.M.

Using genomic information available in both lima and common beans to develop genetic pools for future breeding programs.
Related links:
Gepts and Palkovic also were involved in sequencing the lima bean genome, in a collaboration involving UC Davis and Colombian and Mexican scientists: "Comprehensive genomic resources related to domestication and crop improvement traits in Lima bean," Nature Communications, 2021.
Media Resources
Trina Kleist, tkleist@ucdavis.edu, (530) 601-6846 or (530) 754-6148
Primary Category
Secondary Categories
Tags