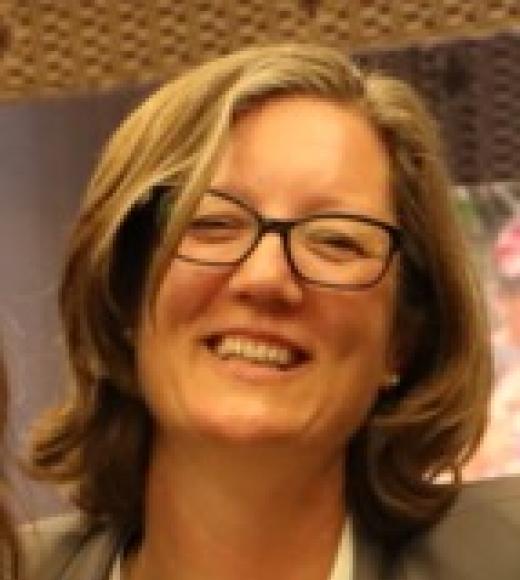 Position Title

Assistant Professor of Teaching in International Agricultural Development
Office Hours
Students in my courses, sign up for office hours here: https://calendly.com/acrump/student-meetings
Bio
Education:
Ph.D., University of California, Davis; Education, 2018

M.S., Colorado State University; Plant Pathology and Weed Science, 2007

B.S., University of Idaho; Agricultural Education, 1997
Research interests and expertise:
I focus my research on international and domestic adult agricultural education and am working to develop evaluation measures for undergraduate courses and seeking to improve educational outcomes for women and other vulnerable groups who have less access to formal education.
Domestically, my research is centered on how the use of critical reflection leads to improved critical thinking in undergraduate and graduate students. My international research program focuses on how to use novel pedagogical approaches in agricultural extension to increase gender equity and improve nutritional status in underserved communities.
Most of my students are conducting research on different agricultural systems with a focus on increasing equity.
Current projects:
USAID Advancing Nutrition (John Snow, Inc is prime awardee; USAID is funding agency; $312 million/5 year total ($5 million/5 years to UC Davis))
Current teaching:
Introduction to International Agricultural Development; IAD 10 (winter quarter)

Social Change and Agricultural Development; IAD 103 (spring quarter)

Program Development for International Agriculture; IAD 170 (fall quarter)

Philosophy and Practice of Agricultural Development; IAD 200N (fall quarter)

Project Planning and Evaluation; IAD 203N (winter quarter)

Extension, Outreach and Science Communication; PLS 298 (spring quarter)
Outreach and Extension:
I work with agricultural extension educators in low-income countries to increase their successfulness of incorporating gender equity and nutrition into their extension programs. Under my USAID Advancing Nutrition grant, I am developing International Extension Academies, which can be used by my colleagues when they do international work.
External activities that contribute to scholarship:
International Agricultural Development Graduate Group, Executive Committee

Rural Sociological Society, Gender and Sexualities Technical Interest Group, Committee
Prizes, Awards, Honors
Distinguished Speaker, Virginia Tech Women and Gender Studies Discussion Series; "Unintended Consequences: Strategies to Limit Gender-based Violence in International Agricultural Development"; 2017

Distinguished Service Award Recipient, Association for International Agriculture and Rural Development, 2015

Outstanding Young Professional,  Association for International Agriculture and Rural Development, 2010
Social media links:
Keywords:
International agricultural development

Non-formal education

Adult education

Gender equity

Nutrition

Vulnerable populations
Tags