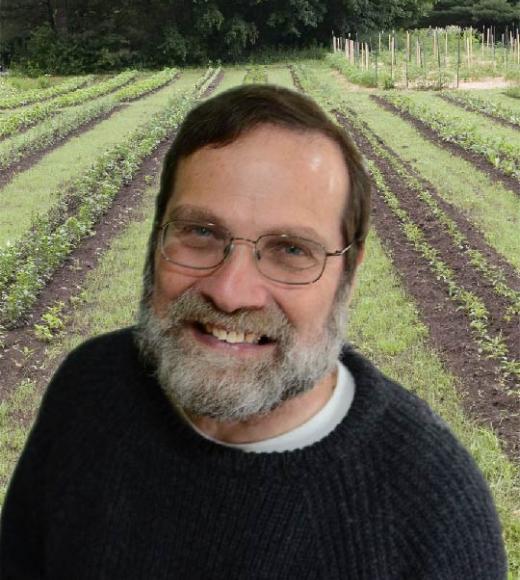 102 ASMUNDSON
UC Davis, One Shields Ave, Davis CA 95616
Bio
Education: 
Ph.D., Stanford University; Biological Sciences, 1979

B.A., Yale University; Physics, 1971
Research interests and expertise: 
My research has examined environmental stress tolerance in plants. This includes chilling injury and water stress in crops from tropical origins, plant responses to rising carbon dioxide in Earthís atmosphere, and nutrient deficiencies and toxicities. Currently, I focus on the interplay among plant acquisition of energy through photosynthesis and the acquisition of nutrients from the soil, particularly nitrogen and its diverse forms. I have discovered that most plants, contrary to popular belief, do not waste over 30 percent of their energy in a futile cycle called photorespiration. Rather, the photorespiratory pathway generates additional organic acids in the chloroplast that empower many energy-intensive chemical reactions such as those involved in nitrate assimilation. The balance between carbon fixation and photorespiration, thus, determines plant carbon/nitrogen balance and protein concentrations. Understanding the regulation of these processes is critical for sustaining food quality under rising CO2 atmospheres.
Current projects: 
NSF IOS-16-55810, Use of nitrate and ammonium at elevated CO2 in Arabidopsis, 2017-20, $780,869
USDA-IWYP-16-06702, Influence of N form on wheat protein yield, 2016-19, $993,060
NSF IOS-13-58675, Elevated CO2, nitrogen metabolism, and photorespiration, 2014-18, $218,899
UCOP ILTI, Expansion of online course about climate change, Head PI, 2014-18, $110,000
Current teaching: 
Climate Change: Convergence of Disciplines; SAS 25 (winter quarter)

Climate Change: Convergence of Disciplines; SAS 25v (winter and spring quarters)

Developing Digital Communication Skills in Agricultural, Environmental, and Human Sciences; SAS 190X (fall quarter)
External activities that contribute to scholarship:
Keynote Speaker, Root Physiology, CSSA Annual Meeting, Tampa, 2017

Keynote Speaker, Plant Science Central Conference, Massey University, New Zealand, 2017

Keynote Speaker, Annual IWYP Science Program Conference, Obregon, Mexico, 2017

Keynote Speaker, NIFA-IWYP Project Director Meeting, San Diego, 2017

Proposal Review Panel, USDA Photosynthetic Efficiency & Nutrient Utilization, 2016

Keynote Speaker, Third International Symposium on Nitrogen Nutrition of Plants, Montpellier, 2016

Keynote Speaker, Plant Biotech Denmark, Copenhagen, 2016

Education Working Group, UC Global Climate Leadership Council, UC Davis Faculty Representative, 2015

Science Working Group, NSF N-cycle Workgroup, 2015

Proposal Review Panel, USDA Photosynthetic Efficiency & Nutrient Utilization, 2015

Keynote Speaker, Online Courses on Climate Change, AESS Annual Meeting, San Diego, 2015

Expert Testimony, Technology in Higher Education, California Senate Committee, 2015

Keynote Speaker, Crop Physiology & Metabolism, CSSA Annual Meeting, Long Beach, 2014
Prizes, Awards, Honors
Endowed Professorship, John B. Orr Endowed Chair in Environmental Plant Biology, 2014
Social media links: 
Keywords:
Plant physiological ecology

Environmental stress

Food security

Climate change

Agricultural sustainability

Plant nutrient relations

Plant carbon fixation

Plant nitrogen acquisition

Photorespiration

Genome-wide association studies

Quantitative trait loci
Tags